Learn how to make a fall table runner from 2 bags of faux leaves. It's an easy way to add some beautiful autumn color to your fall tablescape.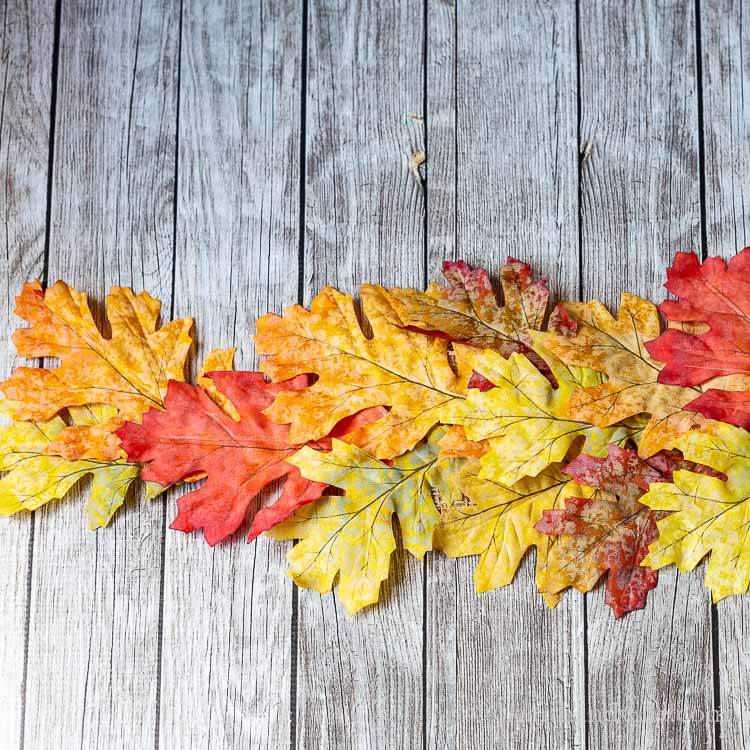 Though I applaud all the neutral fall decor that many people have adopted, I can't help but add some color in my own decor. There's just something about warm autumn colors that bring a cozy feel to the home.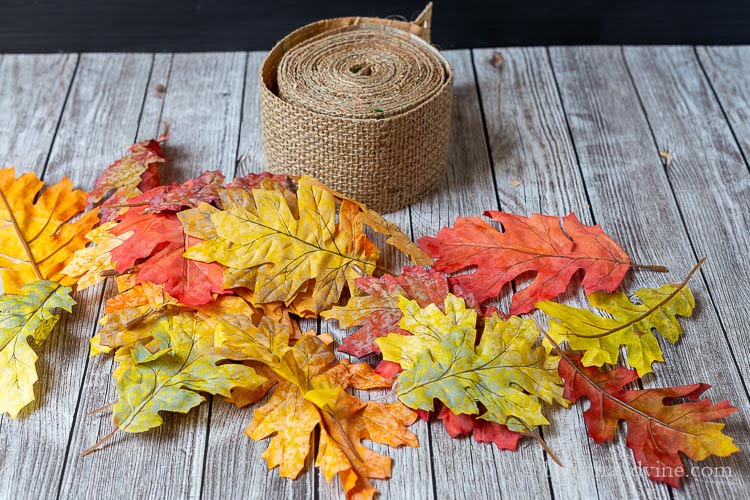 Today I'm sharing a super easy colorful faux leaf fall table runner for your Thanksgiving table. You could use real leaves as I did for this fall leaf garland, however, I needed a large number of leaves for what I wanted to do. So I picked up a couple of bags from Hobby Lobby.
How to Make a Faux Fall Leaf Runner
Supplies
Burlap ribbon
Faux leaves
Hot glue gun and glue sticks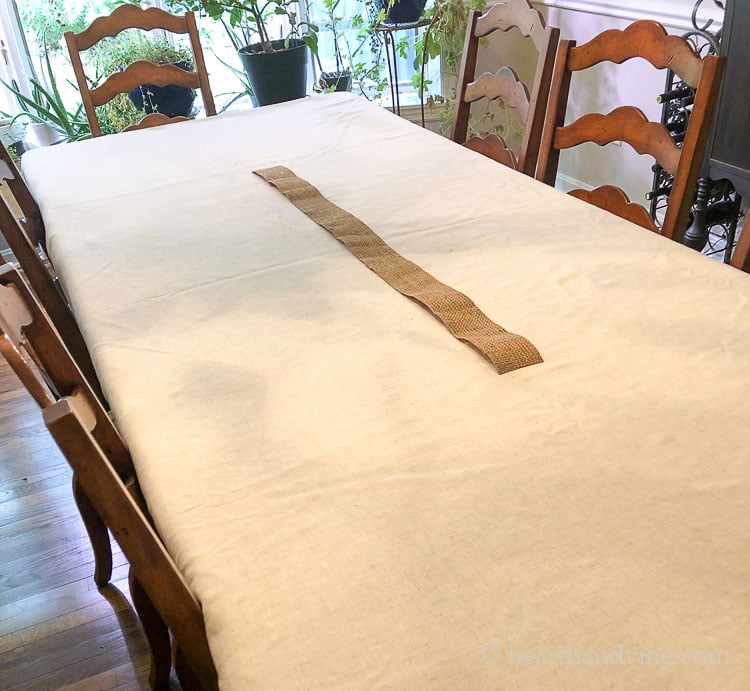 Start by determining how long you want your runner to be and cut your burlap ribbon just short of that length. You can use any wide ribbon for this project. I used burlap because I had it on hand and thought it went well with the fall theme. However, in reality, it doesn't show through so something like white satin would probably work well too. Just make sure to test a piece with hot glue to see if it holds and doesn't burn through.
If you want a runner to fit the entire length of the table and hang over the edge just make sure you have enough leaves to cover it. For a long table, you may need 4 packs of leaves instead of two.
Fold your cut ribbon in half and mark it with a sharpie or pen.
Then start at one end. Glue a large leaf on the very edge. Then work your way to the right, gluing leaves on top of each other, varying the leaves as you go, and angling them for a natural look.
When you come to the mark that you made in the middle stop. Then flip the ribbon over so that the bare end is on your left again and repeat the same process of gluing leaves overlapping as your move to the right.
When you come to the middle you can add a couple of additional leaves in the center to finish off the runner.
Super simple but wow what a nice pop of autumn color for the Thanksgiving table.
I have a couple more Thanksgiving table decoration ideas coming soon. Including a fun Thanksgiving centerpiece over the next week. Stop back and see the entire table dressed for the holiday.
More Thanksgiving Table Decoration Ideas