Be inspired by this group of 7 Thanksgiving centerpiece ideas that are easy to create and make a beautiful statement for your friends and family.
We normally host Thanksgiving dinner at our house and I always enjoy creating a beautiful centerpiece for the dining room table. Most of the time I work with natural elements from the backyard. I also love seasonal pumpkins and gourds that are so beautiful and readily available this time of year.
Today I'm sharing 7 of my centerpieces from recent years and I hope that they inspire you to create your own.
7 Thanksgiving Centerpiece Ideas
Here's a look at this year's centerpiece. You may have got a glimpse of it from my recent Thanksgiving word stones post. Here I've reused a gray stained board from a Christmas centerpiece created a couple of years ago.
The great thing about using a board is that you can easily move it from the table to another spot in your home during dinner. This is especially useful if you want to serve your food family style. However, I think I need to add some handles on the ends to make it even easier.
This grouping of pumpkins, gourds, and clippings from the garden is low enough to keep on the table if you prefer a buffet style and don't need the table space.
This colorful table arrangement was created with fall foliage from our backyard. You might be surprised at what you can put together with branches, berries, and seed pods growing in the garden. Many are especially beautiful this time of year. See more details in the post, Fall Centerpiece Ideas.
Here's a fun centerpiece I made for my 2017 Fall Home Tour. It has one faux orange pumpkin mixed in with live white pumpkins and squash. The small rustic box is the perfect container. I lined it with a colorful fall plaid scarf and tucked in pine cones and sprigs of dogwood berries.
This simple idea can be used for a centerpiece or placed on your mantel or buffet. A trio of apothecary jars filled with colored popcorn is festive and couldn't be easier. The middle one has a mason jar to hold flowers and the ends have candles. You can read all the details in the original post, Fall Decorating with Apothecary Jars.
After a huge Thanksgiving feast, you may not want pumpkin pie. Well, maybe a couple of people won't want a heavy dessert and that's where this simple fruit and nut Edible Centerpiece comes in. It's easy to put together and lasts for a few days so you can make it ahead of time. After dinner, you can set it back on the table with pumpkin pie as a lighter option for dessert.
Here's another centerpiece from a Fall Home Tour. Here I've used another rustic box. I love the way they look and once again they are easy to move around making life a little easier. This one holds a few glass candles, plenty of dried hydrangea blooms, and a few colorful carnival pumpkins.
Lastly, here's last year's simple Natural Fall Centerpiece. Colorful fall leaves that have been pressed surround a group of candles and are scattered on a burlap runner. Little apples have been turned into votive holders. Sprigs of pyracantha berries are scattered on the runner and adorn the napkins at each seat.
I hope this group inspires you to take a look at all the beauty nature provides to create your own special centerpiece this Thanksgiving season.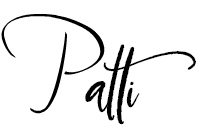 ---
P.S. If you are looking for more table decorations you may enjoy this Rustic Log Candle Holder project or this Sugared Fruit Centerpiece idea. You can find them and many more fun ideas on my Decorate Page.
Click Here to Save to Pinterest!