A fall centerpiece easily made from plants and flowers found in your own backyard. Learn how to create something stunning and free for your holiday table.
You really can't beat the beauty of fall foliage. Spring and summer flowers are gorgeous, but I equally adore the dark hues of red, orange and the almost black currently found in the garden. Autumn in the garden has a wonderful warmth and richness that makes it a great time to create a fall centerpiece for your home.
You might be surprised to find that you can create one with materials found right in your backyard, including cuttings from spent perennials, wildflowers, trees, shrubs and yes, even weeds.
This post contains some affiliate links (that means if you make a purchase after clicking a link, there's no additional cost to you, but I will earn a very small commission. ) i.e. as an Amazon Associate, I earn from qualifying purchases. Click here to read my full disclosure policy.

How to Make a Fall Centerpiece with Foliage
Walk around and cut interesting foliage, flowers, and possibly weeds that have interesting texture and color. Take a closer look at branches from shrubs and trees. I especially love the ones with fruit, berries or interesting seed heads. Also, consider grasses and wildflowers like Queen Anne's Lace and goldenrod.
Start with a container. This one is going on the dining room table so I want it to be low and wide so that it does not block the view when people are seated.
Give your container some structure to hold the plant material using oasis, a floral frog, chicken wire or simply make a crisscross pattern across the top with strong floral tape
.
Add water now. If you are using a tall vase consider only filling it partway so that it isn't too heavy and doesn't spill when you move it to your final spot.
Start with the larger sturdier pieces first and work your way through by adding more delicate pieces last.
Turn the arrangement around as you go to see it from all angles.
Stand back and assess your work. Invariably you will want to tweak the look by adding just a few more pieces here and there to fill in bare spots or to adjust the balance.
Just go with your gut and do what is pleasing to you.
Fall Centerpiece Foraged from the Backyard
Depending on what you are using this centerpiece should last for 1-2 weeks indoors.
A beautiful showpiece for your holiday table.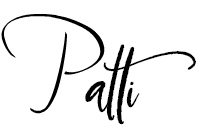 P.S. You may also enjoy making an Edible Centerpiece or a Natural Fall Leaf Centerpiece. Find these and many more creative ideas on my DIY Projects Page.
Click Here to Save to Pinterest!
Print
Fall Centerpiece Ideas to Make from Your Backyard
Collect pretty foliage, flowers, and even weeds that have interesting texture and color to make a basically free fall centerpiece. It's amazing how beautiful they look together!
Yield:
1
Fall Centerpiece
Materials
Assorted foliage

greenery, wildflowers, weeds

Strong Floral Tape

Container
Instructions
Start with a container.

Give your container some structure using oasis, a floral frog, chicken wire, or floral tape.

Add water to fill it partway.

Arrange the larger pieces first, then move down to the smallest, and most fragile.

Stand back and look at all angles of the arrangement.

Fill in any bare spots.

Enjoy!