This natural fall centerpiece is a perfect example of using the beauty of nature to create a charming tablescape with little effort.
Sometimes simple is best. And just about anything from nature is so beautiful, I love to use it whenever I can.
Often you can find natural elements to use in your decor from your own backyard or on a friend's or family member's property.
This post contains some affiliate links (that means if you make a purchase after clicking a link, there's no additional cost to you, but I will earn a very small commission. ) i.e. as an Amazon Associate, I earn from qualifying purchases. Click here to read my full disclosure policy.
Even if you end up purchasing items they are usually very inexpensive. Yes, it's true that most won't keep for long, but how much stuff do you already have somewhere stored away that you don't use.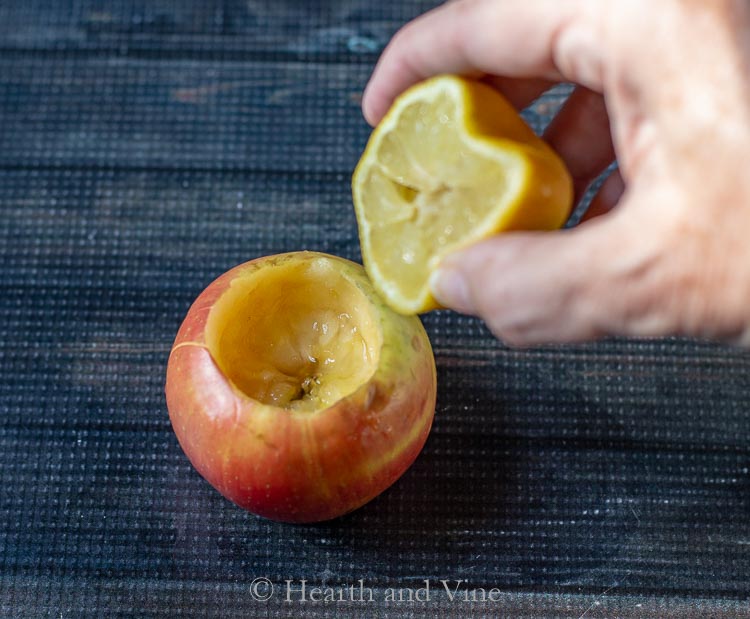 These little apples were perfect to make into little votive holders.
How to Make Apple Tealights
Trace the votive on top
Use a small paring knife to cut out the flesh.
Squeeze plenty of lemon juice inside to delay browning
Cut deep enough to seat the candle well inside
FYI the apples looked nice for a good week to ten days. So if you are having a party or get together this is one thing you can do days ahead of time.
Make an easy border with transparency paper
to wrap around a set of basic candles. Any clear plastic will do. This one is 3 inches wide. Just enough to cover the shortest candle and leave a little room if you decide to burn the candles.
Fall leaves are so beautiful. Each fall I gather some to press. However, you can also purchase pressed fall leaves. Use a little bit of double stick tape to adhere the leaves to the transparency strip, making sure to cover tape used to make the border.
Some bright orange pyracantha berries tied with a bit of twine adds a nice fall touch.
These berries don't last long, so this one you will want to add the day before.
Natural Fall Centerpiece Ideas
More pressed leaves and sprigs of pyracantha are scattered on a burlap runner.
You could also use bittersweet vine or branches from crabapple trees.
Simple, easy, natural and beautiful.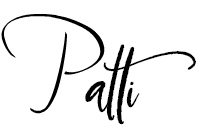 ---
P.S. You may also enjoy this Rustic Log Candlestick project or this Fall Foliage Centerpiece idea. You can find them and much more on my DIY Projects Page.
Click Here to Save to Pinterest!