Bittersweet vine has great fall color that will last a long time. Use it in wreaths, vases, or anywhere to add a touch of fall to your home decor.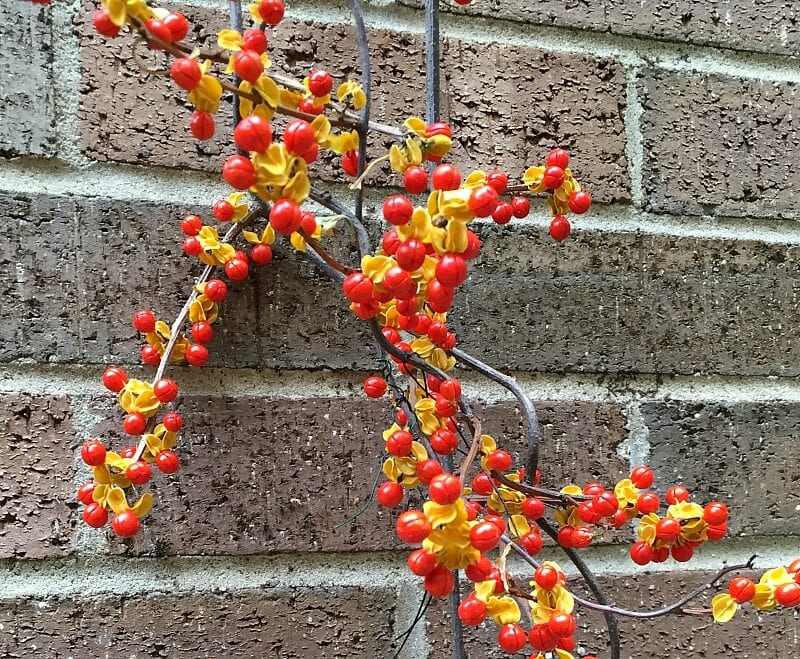 Every fall I look around for some bittersweet vine to use in my decor. There's something about the bright red berries with their outer yellow shells, and their flower-like structure that attracts me.
This bittersweet vine can be found in the woods and along walking trails here in Pennsylvania.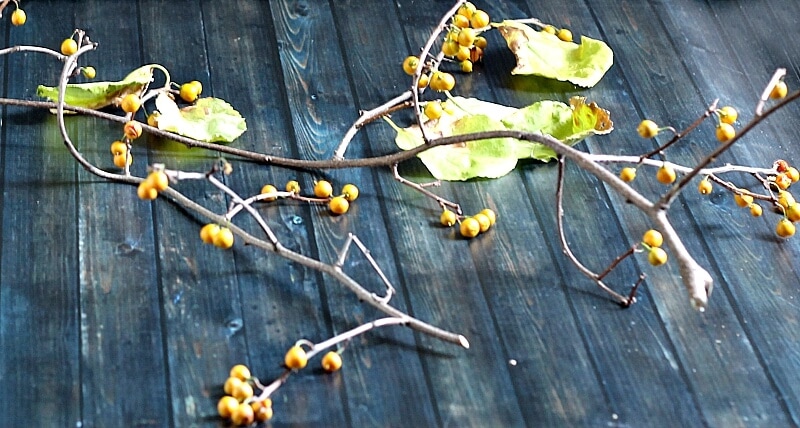 Beautiful Bittersweet Vine
This is what it will look like in the woods. You'll see the yellow berries winding around in the brush in up in the trees. I had to wrestle with some wild rose bushes to get to it, so make sure you're wearing gloves and long sleeves to protect yourself.
Here's the interesting little fact about this vine. It is actually Oriental Bittersweet, Celastrus orbiculatus, not our native American Bittersweet, Celastrus scandens. The two are very similar, but American Bittersweet is not as hardy, has an orange covering, and the berries are on the terminals or ends of branches. Here's a great article explaining differences with a good image comparison. Oriental Bittersweet is considered a noxious invasive weed, so I don't recommend that you ever consider planting it, but if it's growing in the wild, cutting some of it sure can't hurt.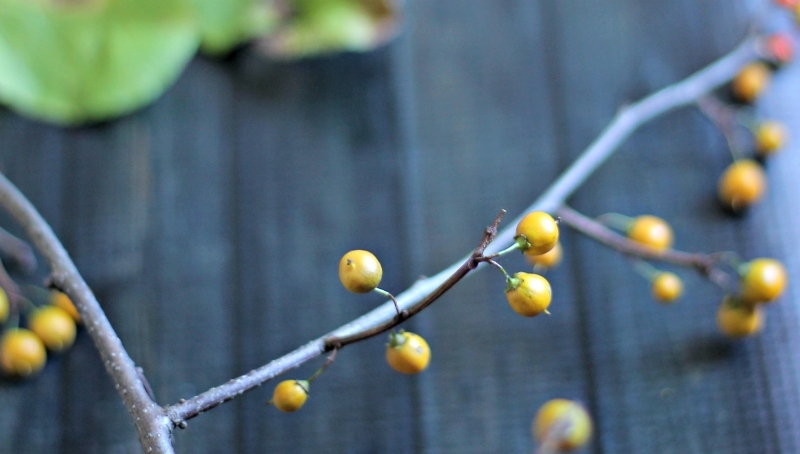 The berries are small and yellow and often in clusters.
Overnight the yellow berries pop open to reveal pretty red-orange ones underneath.
Don't they look like flowers?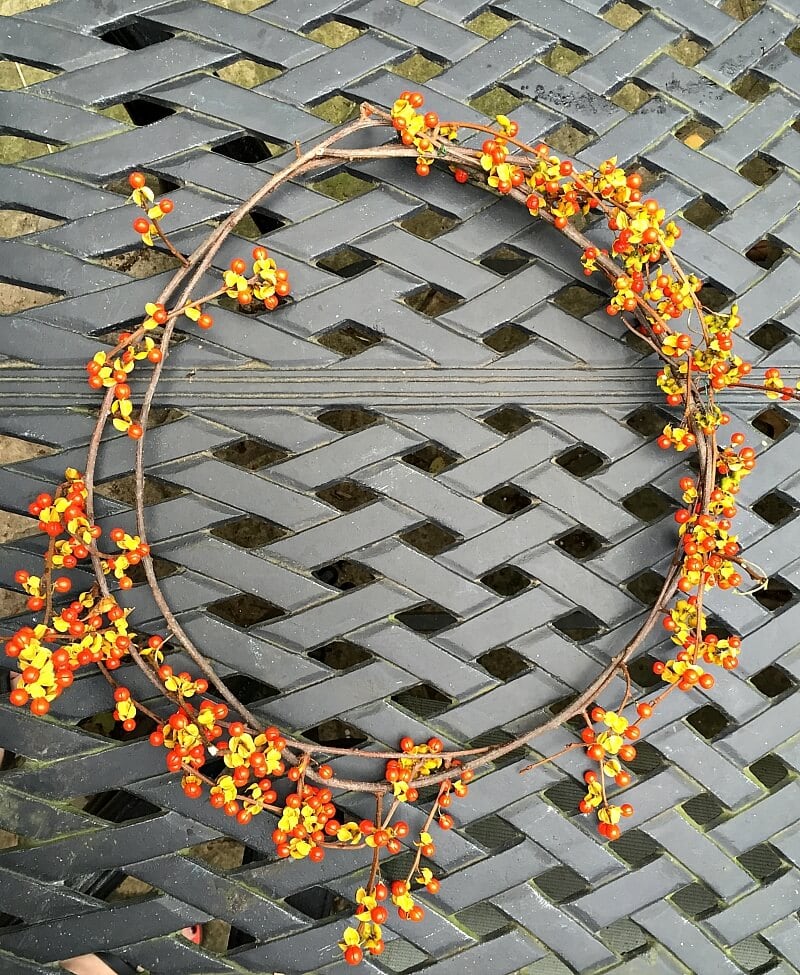 You May Also Like:
Bittersweet vine is great for making wreaths, and since it's a vine, its easy to wind around itself. Do this right away so you don't lose too many berries, or the yellow shell in the process.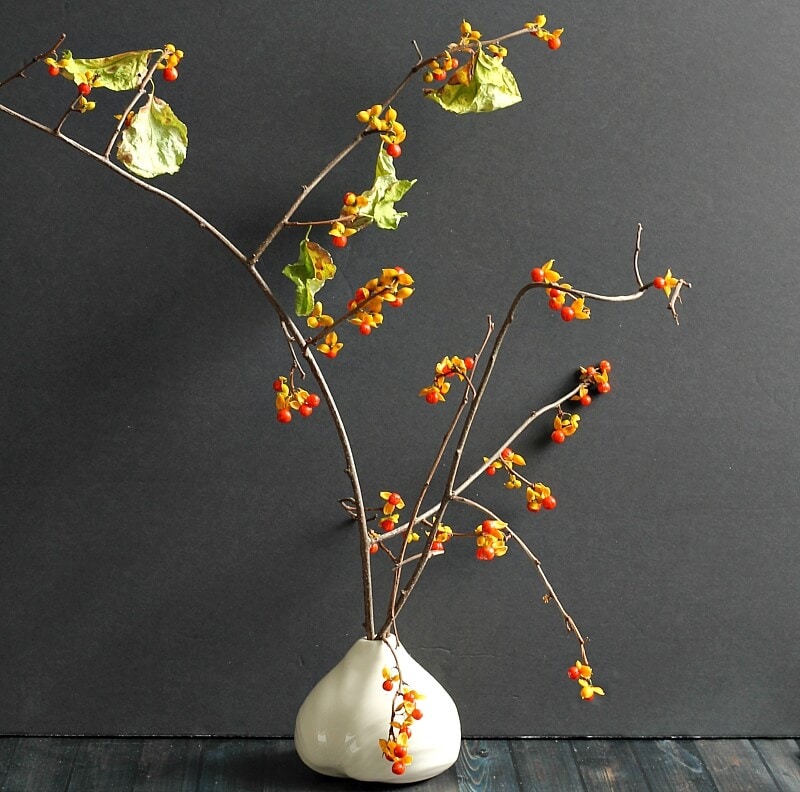 Smaller pieces look great in a simple vase.
Doesn't it scream fall?
The beauty of nature never ceases to amaze me.