Learn how to create a beautiful Thanksgiving edible centerpiece with fresh fruit and nuts that can double as dessert.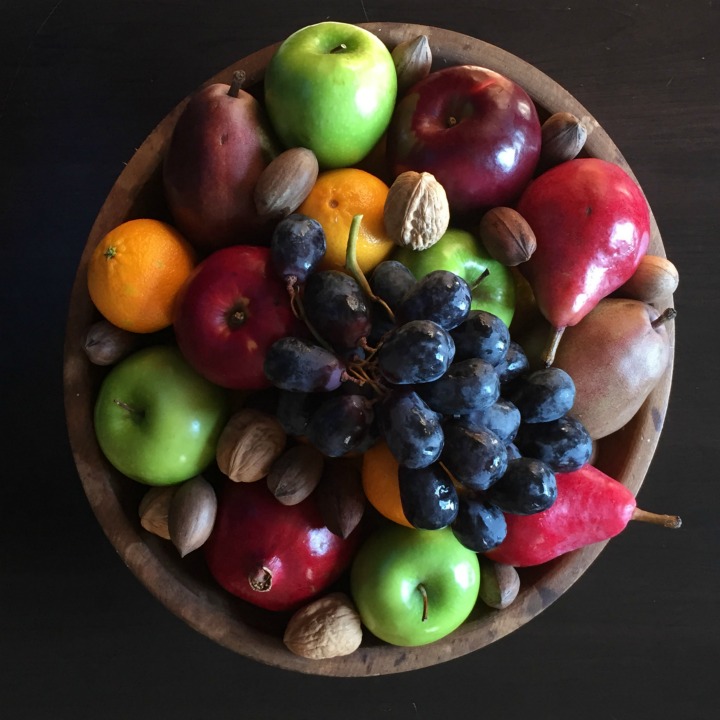 Here's a twist on the Cornucopia for your Thanksgiving table. An edible centerpiece that is simply a display fruit and nuts in a large bowl as your symbol of abundance and plentiful harvest this year.
It can also double as a dessert option for those who are watching what they eat. After a huge Thanksgiving feast, a piece of fresh fruit might be just the ticket.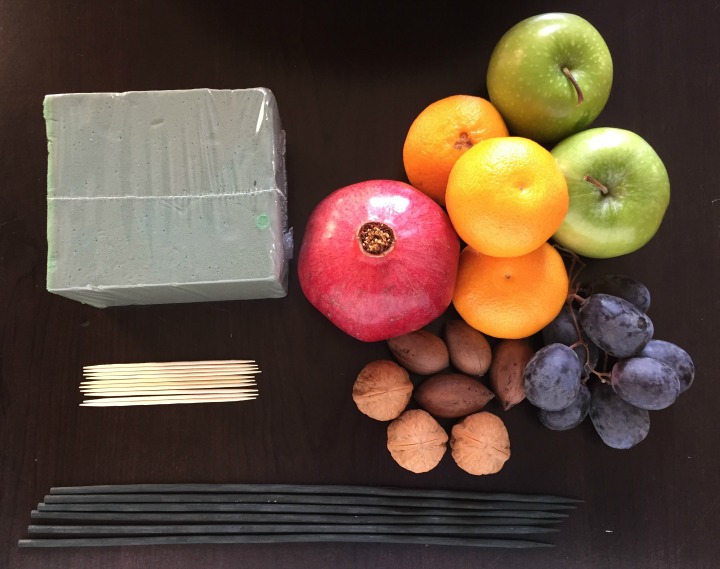 Supplies
Large bowl - I used an antique wooden bowl but a ceramic or silver bowl would work great too
Fruits and nuts in various colors and sizes
Floral foam block
Floral picks
How to Make an Edible Centerpiece
Start by covering the bowl with some plastic wrap to protect both the bowl and the fruit.
Then add a piece of floral foam. I left the plastic on it for protection but that isn't really necessary.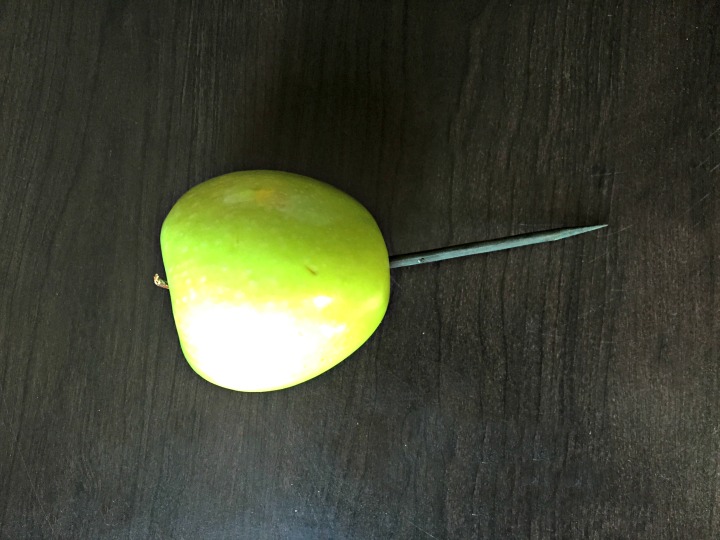 Next, insert some floral picks into some of the fruit and then press them into the floral foam on an angle.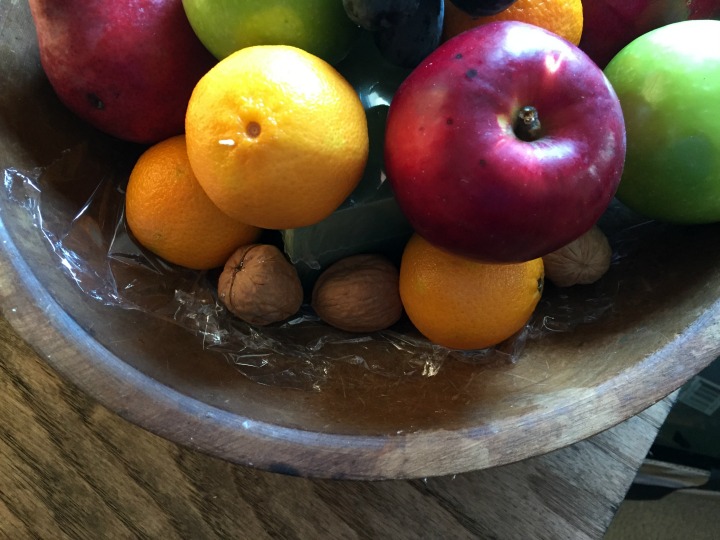 Place some of the smaller fruit and nuts around the floral foam base and arrange the rest of the fruit on top.
I finished by laying a bunch of grapes on top and tucking the nuts in here or there.
This would go great with an after-dinner cheese tray.
It looks great on the table and is easily removed for dinner but don't forget to bring it back after, along with a nutcracker, for everyone to enjoy.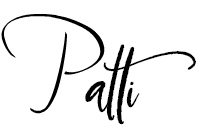 ---
P.S. You may also like this Foraged Fall Foliage Centerpiece or this Fall Leaf Centerpiece. You can find them and many more creative ideas on my DIY Projects Page.
Click Here to Save to Pinterest!