Fall is the perfect time to decorate your dining table with fresh flowers, pumpkins, and other natural materials. Here are a few easy DIY fall tablescape ideas to try this season.
Thanksgiving Dinner Table Decor Ideas
For us, Thanksgiving just might be the single most important holiday to decorate the table. This is because we try to get everyone at the table even if we extend the table until it hits the wall. These pictures only show eight place settings but we often have as many as 16 at this table. It's quite cozy.
I typically love to use natural materials which are so prevalent and beautiful during the fall and this year is no different. Additionally, I think this fall decor would work for any dinner parties you may host throughout the fall season.
Get Creative With Your Centerpiece
The centerpiece can be many things. A beautiful floral arrangement is always a good choice. However, you can get creative by adding something special on the inside like these foraged acorns.
Just find a couple of vases that fit inside the other. I'm using a dollar store vase inside of an apothecary jar.
Fill the inside with acorns and use some masking tape to make a grid. This will hold the flowers in place. Start with some of the largest such as sunflowers, and work your way around adding stems of smaller flowers and accent pieces.
Once the flowers are packed in you can cut off the masking tape or add a few additional floral accents that hang down the edge to cover it.
Make a Fall Table Runner with Natural Elements
Apples, pears, and mini white pumpkins are so pretty this time of year. Pick up a couple of bags and arrange them as a runner on both sides of the centerpiece.
A few extra eucalyptus leaves from the centerpiece are placed around the fruit for contrast and texture.
DIY Fall Place Settings
Set a linen napkin on the middle of each plate. Then make some fun leaf place cards to write your guests' names. Use a pinecone to hold the leaf and set it on top of the napkin. You could also make a simple pinecone napkin ring or an acorn napkin tie. In that case, you can set the place card above the plate.
These fall tablescape ideas will help you create a place that is beautifully adorned with natural materials and a welcome site to all your guests. Warm and inviting for an evening of good food, good conversation, and good memories made.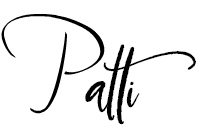 More Thanksgiving & Beautiful Fall Table Ideas