Try this DIY word stones project that you can use to decorate your holiday table. Then send them home with your guests as a special gift.
I like the idea of having a little favor to give out to everyone at a holiday dinner. These easy DIY word stones will double as favors and will also be part of our Thanksgiving table decorations.
This post contains some affiliate links (that means if you make a purchase after clicking a link, I will earn a very small commission with additional cost to you. ) i.e. as an Amazon Associate, I earn from qualifying purchases. Click here to read my full disclosure policy.
I had several of these decorative black stones
leftover from my indoor water garden and they reminded me of a paperweight. I've purchased engraved inspirational stones in the past and thought maybe I could make some.
These are not engraved although I could have tried using my dremel tool. I think it would take a lot longer than this easy painted project. Maybe another time.
Start by printing out some words that come to mind when you think of Thanksgiving. Feel free to click on the image above and use my words for your own stones.
How to Make Word Stones
All you have to do is cut out a word that fits nicely on a stone.
Rub white chalk on the back of the paper.
Tape the word to the stone.
Use a pencil to trace the word.
Remove the paper and trace over the chalk with a white chalk marker
Once dry spray with a protective spray gloss.
If you have great handwriting you don't need to do this. However, I find that it looks a lot nicer, neater and well-spaced out when I trace letters that have been printed on paper.
These DIY word stones look great on top of a simple linen napkin.
They would definitely look good on a white napkin. Honestly, black looks good with everything so any color napkin would probably look fantastic.
Simple and easy and a little something nice for your guests to take home.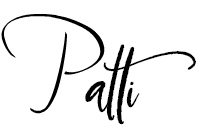 ---
P.S. You may also like this easy natural Pine Cone Napkin Ring craft or these Simple Fall Table Decorations. You can find them and more on my Decorate Page.
Click Here to Save to Pinterest!