Learn how decorating with apothecary jars can create a beautiful setting for fall using affordable items that you probably already have around the house.
If you are looking for some simple ways to decorate your home this fall, you may like this decorating with apothecary jars idea.
A special thank-you to Jar Store.com, for supplying these beautiful apothecary jars. When you have a minute, stop by Jar Store to see their great selection and fabulous prices on all kinds of containers.
This post contains some affiliate links (that means if you make a purchase after clicking a link, there's no additional cost to you, but I will earn a very small commission. ) i.e. as an Amazon Associate, I earn from qualifying purchases. Click here to read my full disclosure policy.
Here's what one of the apothecary jars looks like out of the box.
Of course, I immediately thought of flowers for a centerpiece and noticed that a regular pint-sized mason jar fit perfectly inside. However, I felt that I needed something pretty to cover the mason jar.
Originally I thought about using acorns, but I didn't have enough real ones to fill 3 jars. Then I purchased one bag of faux acorns, and they looked great, but didn't quite fill the jar, and would end up costing me somewhere in the range of $50 to fill all three.
I settled on this pretty trio of colored popcorn for a little over $3.00/bag. I can't believe that I never heard of colored popcorn. It turns out that there are many different varieties.
Side note: They all end up white, or off-white when popped.
This is just one bag of the popcorn and I think it looks great with my sunflowers, black-eyed Susan blooms, and elderberry leaves.
Decorating with Apothecary Jars
At some point, I read, or heard, that you should always display items in odd numbers. That is why I only used three of the four jars. Don't worry because I have lots of ideas for the fourth jar.
Instead of having to pick or buy flowers for all three, (though, that would be beautiful) I used white pillar candles on either side of the floral centerpiece.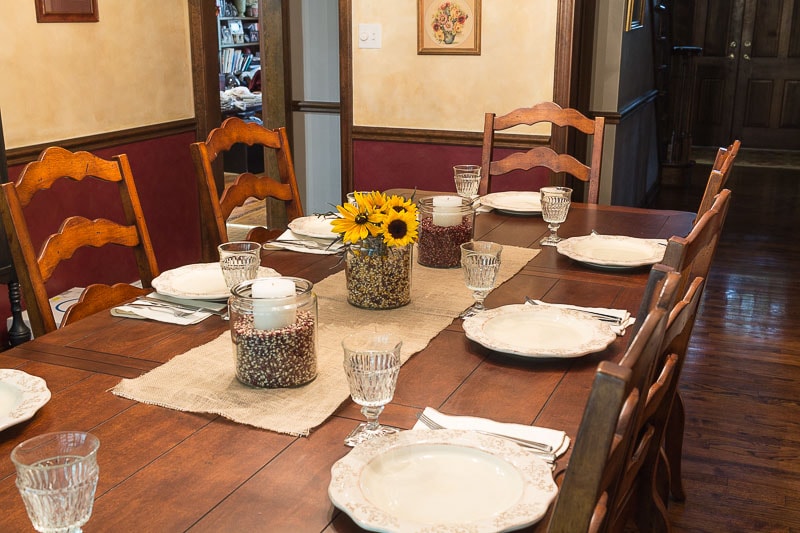 I definitely enjoyed decorating with apothecary jars. The great thing about them is that I can use them over and over again. I think they would make great terrariums, pretty storage containers, and really nice display vehicles too.
Oh, the possibilities.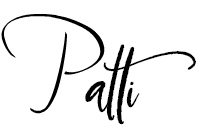 ---
P.S. You may also enjoy this Rustic Log Candlestick project or these simple Pinecone Napkin Holders. Find them and much more on my DIY Projects Page.
Click Here to Save to Pinterest!