Learn how to make a terrarium with just a few easy steps. Perfect for plant lovers and beginner gardeners as they will last for a long time.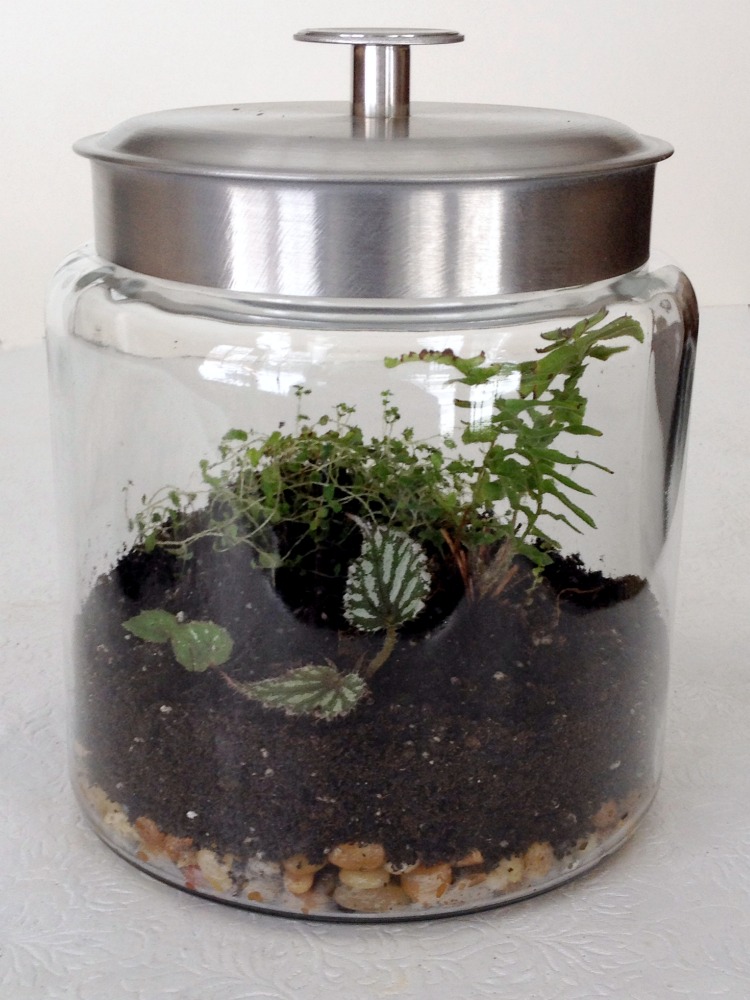 Indoor gardening can be just as fun as digging in the dirt. So when the weather outside is too hot or too cold creating a closed container terrarium may just be what the doctor ordered.
Here's the best part. They are really easy to make and they last a long time with little or hardly any effort.
Did you ever hear of a Wardian Case? They are precursors to terrariums named after the inventor, Dr. Nathaniel Ward a 19-century physician and plant lover. Today they are more like mini-greenhouses with their own ecosystem and make a beautiful addition to your home decor. They also make a great gift.
This post contains some affiliate links (that means if you make a purchase after clicking a link, there's no additional cost to you, but I will earn a very small commission. ) i.e. as an Amazon Associate, I earn from qualifying purchases. Click here to read my full disclosure policy.
What goes in a terrarium?
Steps to Make a Terrarium
Give your jar a good washing and dry it well.
Add a thin layer of pebbles to the bottom. If you want you could mix in some horticultural charcoal to help with toxins but I don't think it's essential.
3. Next, spoon in your potting soil. Just enough to plant in.
4. Then carefully add your plants. You may need to trim some of the roots to make them fit properly.
Also, you may only want to put a portion of the plant in, which makes this the perfect project to do with a friend or even your kids, making each plant a two for one, or even three for one deal.
Here's a tip: use the eraser end of a pencil to help move things around inside and tamp in the soil.
5. Finally, give your new garden a small drink of water and close the lid.
The moisture will condense and re-water itself, meaning you will hardly ever have to water again.
What types of plants grow best in a closed terrarium?
Most plants that love humidity grow well in this type of terrarium. Typically these are foliage plants but they are still beautiful and vary in color and texture.
Terrarium Plants to try:
ferns
baby tears
polka dot plant
aluminum plant
begonias
Succulents, cacti, or air plants are not a good idea for a closed terrarium as they do not need the extra moisture and will start to eventually rot. You can try growing succulents in an open-air terrarium. Just make sure you use a succulent potting mix, add plenty of gravel for drainage, and be very careful with watering.
Finally, you could add some interesting miniature figurines, rocks, or driftwood depending on the size of the glass containers.
Go to town, make it yours and watch it thrive.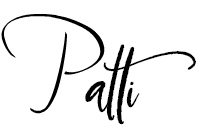 More Indoor Garden Ideas
Print
How to Make a Terrarium
Learn how to make a beautiful living terrarium with just a few easy steps.
Materials
Jar glass jar with a lid

Gravel or small pebbles

Potting soil

soilless mix

Small plants
Instructions
Wash and dry your jar.

Add a layer of pebbles, small stones, or gravel to the bottom.

Add enough soil to plant in approximately 1-2 inches.

Carefully plant the plants trimming plant roots if necessary,

Use a chopstick to move the soil and plants around.

Use the eraser end of a pencil to tamp down the soil.

Water the plants and close the lid.

Place the terrarium in an area with indirect sunlight.
Notes
Make sure you choose plants that like humidity such as ferns. Succulents will not grow well in this atmosphere. They require open containers with airflow.