A fairy garden terrarium, using living moss from your own backyard, is a great way to bring the outdoors in, and makes a fabulous gift.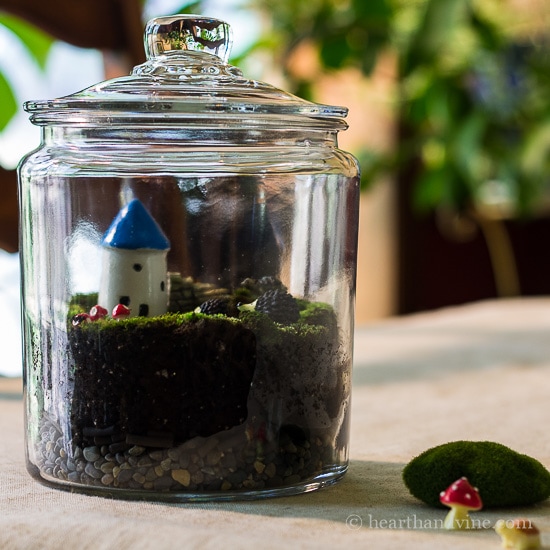 I love the look of moss growing around my yard. Some of it looks grass-like while other areas have these cute little mounding shapes. How fun would it be to bring a little of this green beauty inside to admire all year long.
DIY Open Terrarium Craft
February 27, 2023 by Patti Estep Leave a Comment (Edit)
Learn how to make an open terrarium with plants, moss, and a few other items for a beautiful miniature garden under glass.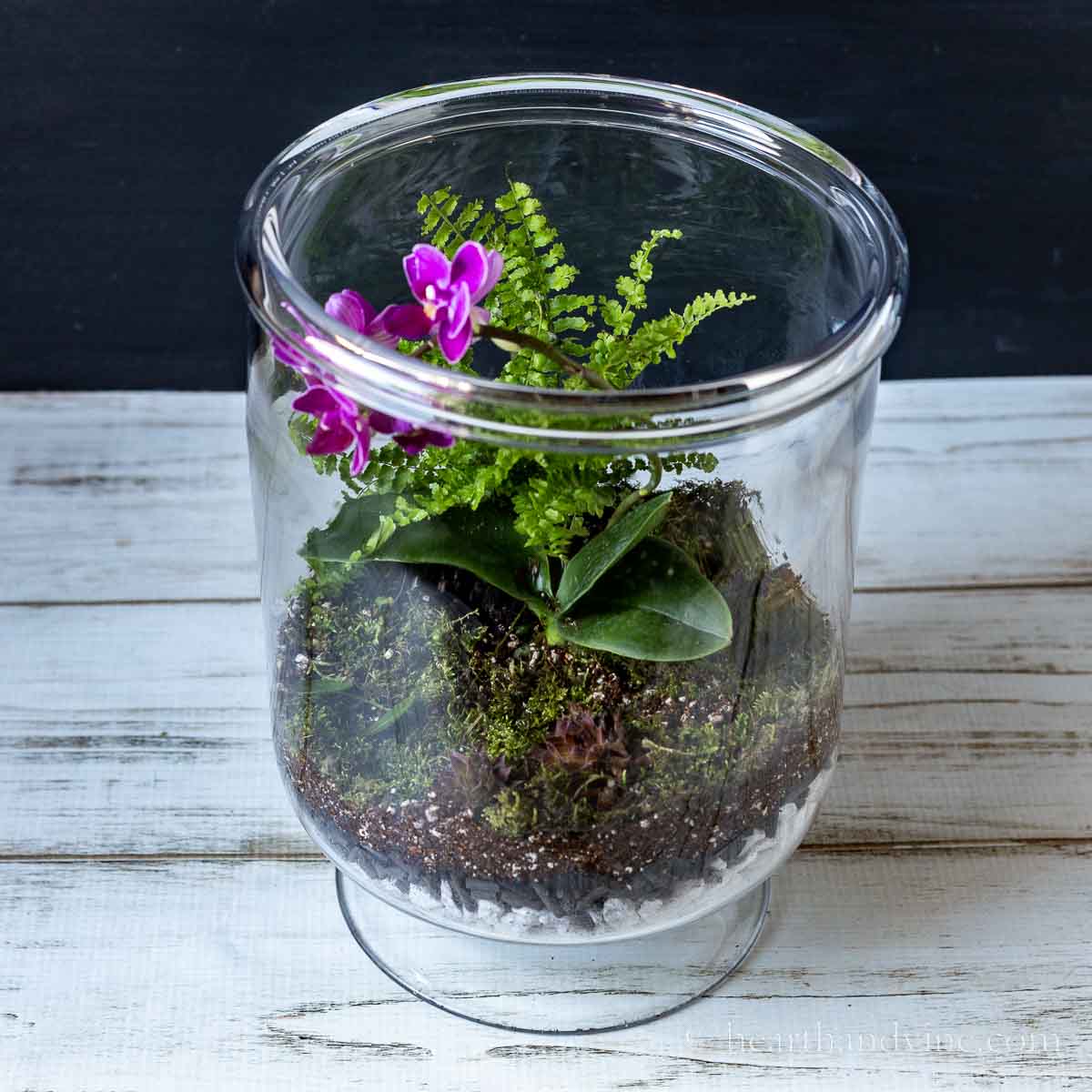 There's nothing prettier than a terrarium for bringing the garden into your home. I've made traditional terrariums with a closed lid. It's so interesting to watch as the entire vessel maintains it's own watering system through condensation requiring only minimal maintenance.
LATEST VIDEOS
0 of 34 secondsVolume 0%
Next Up
07 How to Make an Herbal Harvest Wreath
00:57
Next
Stay
This post contains some affiliate links (that means if you make a purchase after clicking a link, there's no additional cost to you, but I will earn a very small commission. ) i.e. as an Amazon Associate, I earn from qualifying purchases. Click here to read my full disclosure policy.
Supplies
Large Glass Jar with Lid

Small Rocks or Pebbles

Activated Charcoal

Potting Soil

Moss
Assorted Fairy Garden Accessories
Fairy Garden Terrarium
Place some small rocks or pebbles in the bottom of the jar.
Add some activated charcoal (found at pet stores) to help remove toxins and odors
Next add a layer, about 1 inch thick, of potting soil (water it first)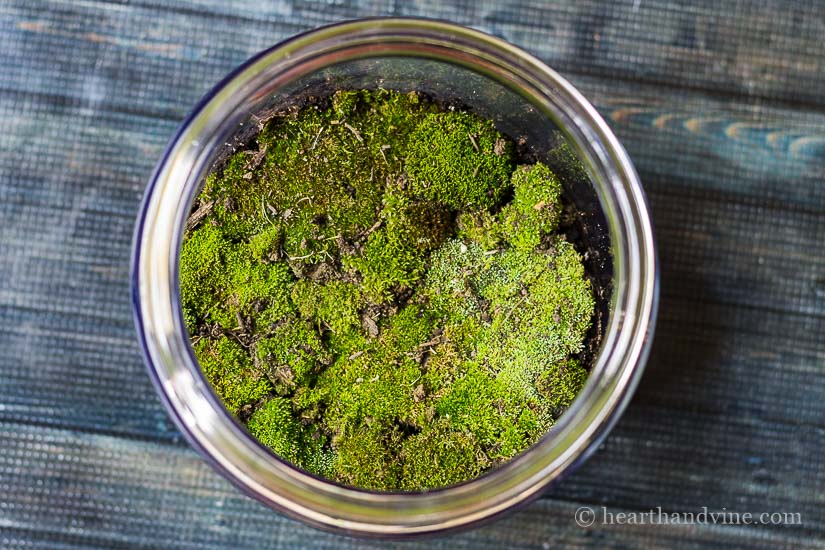 Next add your living moss. I used real moss collected from my yard. You could use artificial moss for a purely decorative jar.
Mist the moss with a spray bottle and complete the look with a variety of mini fairy garden accessories.
Fairy Terrarium Care
Water Needs
Open the jar and mist the moss when it looks dry, about once a week, depending on the humidity level of your home. This should not be very often because the environment of a closed terrarium creates its own little ecosystem that is self watering. However, too much moisture can cause mold or other problems. If you notice a fair amount of condensation on the sides, remove the lid and let the terrarium dry out for a day or two.
Sun Needs
Place your terrarium somewhere with bright indirect sunlight or artificial light. The terrarium does not need direct sunlight, which make sense since it grows in the shade outdoors.
This Fairy Living Moss Garden is a fun little project to create and watch the moss grow. It's a great way to bring a little of the outdoors in, so that you can enjoy a bit of gardening, even during the winter months. Wouldn't this make a great gift?