Learn how to make a quick and easy natural fall leaf garland that can be hung anywhere in the home where you want a little fall color. Great for the entire season.
Natural Fall Leaf Garland
One of the things I love about living in Southwestern Pennsylvania is watching the leaves change color in the fall. The other day I went out for a walk. The air was crisp and cool and I started picking up some of the leaves that had fallen. Pretty soon I had an armful, so I thought I'd bring my treasure inside and make a fall leaf garland for my kitchen window.
This post contains some affiliate links (that means if you make a purchase after clicking a link, there's no additional cost to you, but I will earn a very small commission. ) i.e. as an Amazon Associate, I earn from qualifying purchases Click here to read my full disclosure policy.
Supplies
How to Make a Natural Fall Leaf Garland
Gather fall leaves. Wipe them clean of dirt and debris.
Measure out enough rope to cover the area you want to hang the garland. I decided to hang mine at the kitchen window.
Add a little extra to make a knot on each end. Normally I have a small valance hanging there. I removed the rod and used the brackets for hanging the garland.
Next coat the leaves with Mod Podge. This gives them a glossy look and helps to keep them from drying out and crumbling.
Then starting with the largest leaves hot glue them to the rope to make a base.
Add mid-sized and small leaves on top.
I added a little extra in the middle to highlight the center but you can create whatever shape you desire.
You can hang this fall leaf garland anywhere in the house.
I chose my kitchen window because I didn't have much fall going on in this room.
It adds a beautiful warm glow to the space.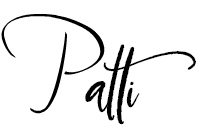 ---
P.S. You may also enjoy making this Dried Orange Garland or this fun Felt Leaf Garland. You can find them and many more creative ideas on my DIY Projects Page.
Click Here to Save to Pinterest!