Learn how to make scented padded hangers with simple wire hangers, fragrant lavender, and scraps of fabric. Makes a great housewarming or shower gift.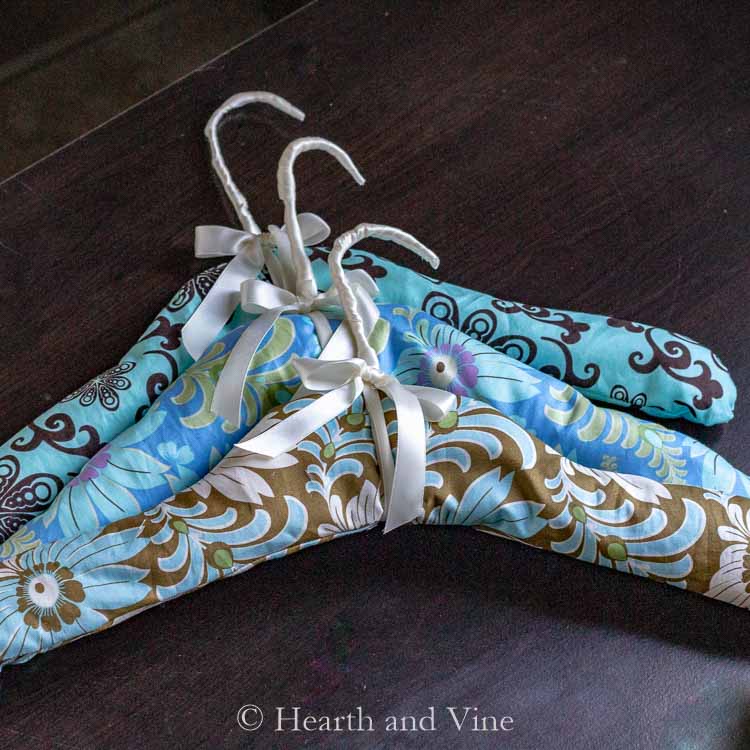 I've noticed some beautiful padded hangers for sale around the holidays and thought that they would make a great gift, or better yet great addition to my own closet. Since I have plenty of extra fabric lying around, and some leftover lavender flowers, I thought I would attempt to make scented padded hangers of my own with the addition of lavender to add some wonderful fragrance to my closet.
This post contains some affiliate links (that means if you make a purchase after clicking a link, there's no additional cost to you, but I will earn a very small commission. ) Click here to read my full disclosure policy.
Scented Padded Hangers Supplies:
wire hanger
glue
batting or other soft thick fabric for padding like terry cloth
fill-able teabag - make one from a coffee filter or thin muslin
dried lavender flowers - or other fragrant herbs like mint leaves or dried lemon balm
scrap fabric - needs to be approx 12 in. x 18 in. for one hanger
ribbon - I used about 1.25 yards of 5/8 in. satin ribbon.
How to Make Scented Padded Hangers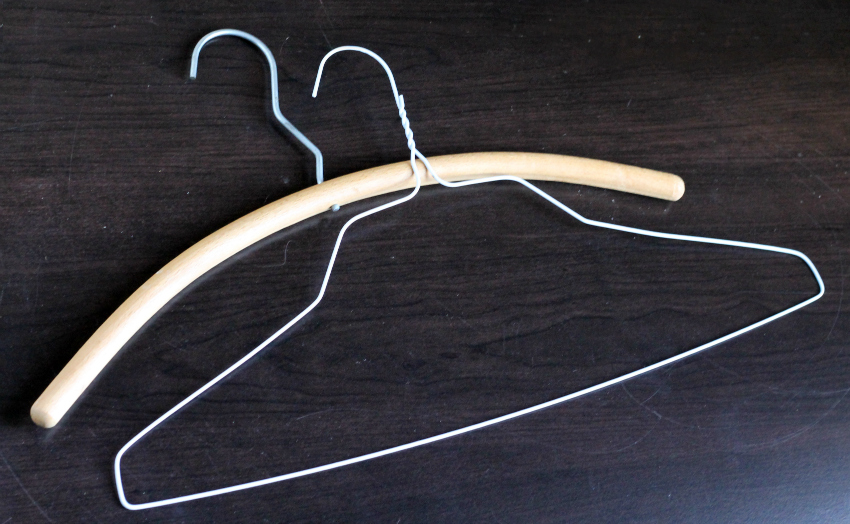 The padded hangers usually start with single wooden hangers but I only have one or two of these and I did not want to spend the extra time or money to go out and get more.
So, I thought, why not try some of the many wire dry cleaner hangers we have and make a padded hanger from them?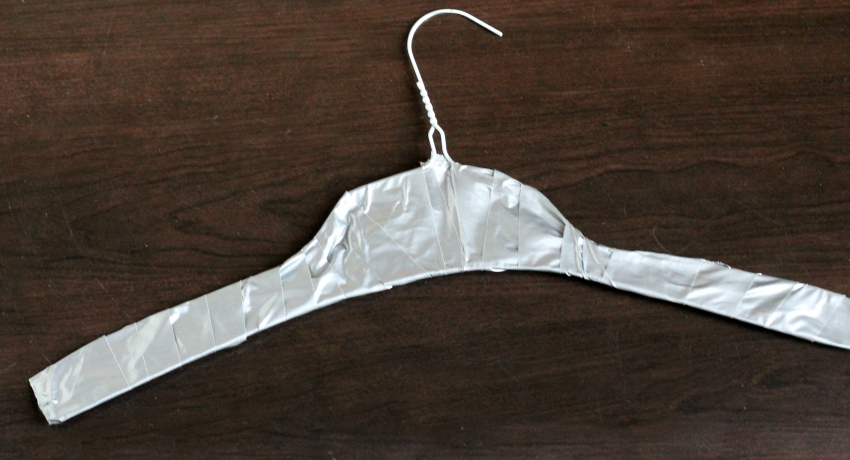 Start by covering the hanger with duct tape to create the shape and to give it extra stability.
Then, fill teabags with lavender flowers. You can use any herb you would like. If you don't have fillable tea bags you can make something similar by cutting up a coffee filter and filling it with herbs. Or simply add some essential oil to the cotton batting.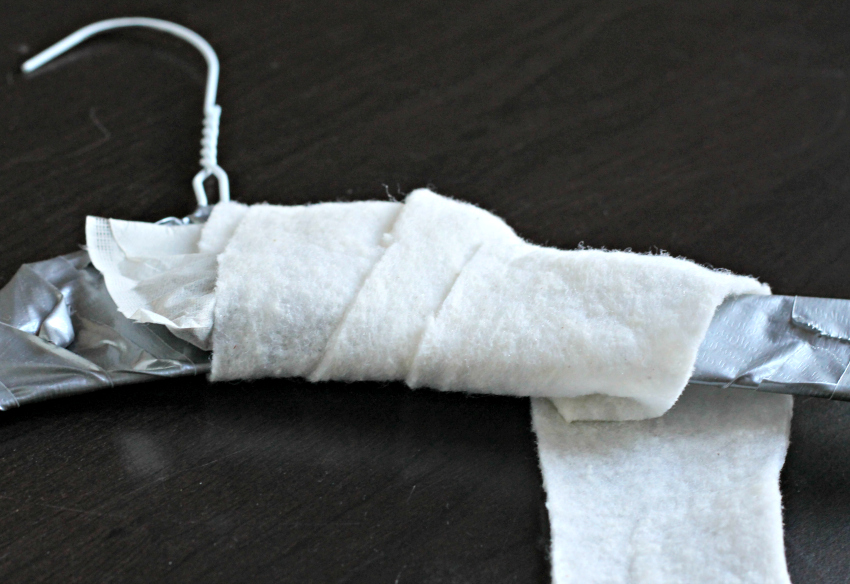 Glue the teabag to the middle of the hanger. Then cut strips of quilters batting and wrap it around the hanger, covering the tea bag. You could probably use other cotton material or old terry cloth towels if you don't have batting.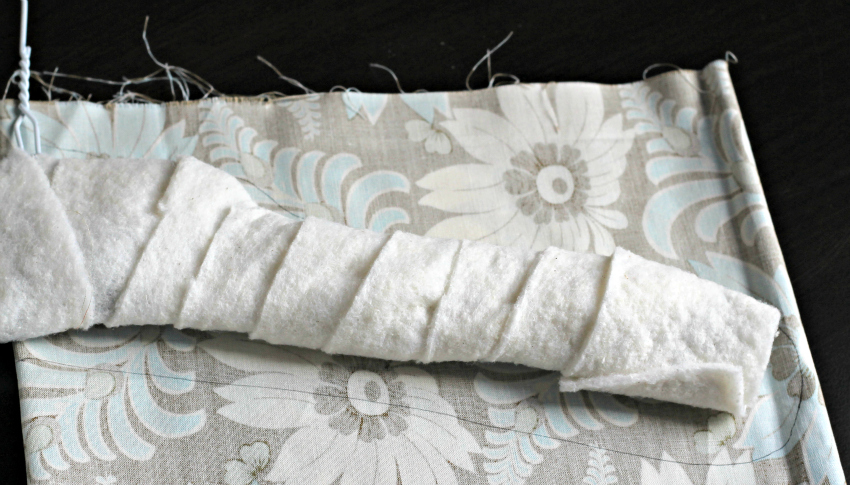 Next, fold the fabric so that there are four layers, and lay half of the hanger on top. Use a thin marker, on the wrong side of the fabric, to outline the one side of the hanger slightly past the middle.
Cut out the traced pattern. You will now have four pieces. Put two together with right sides facing and sew along the edge leaving the flat end open. Then turn it right side out.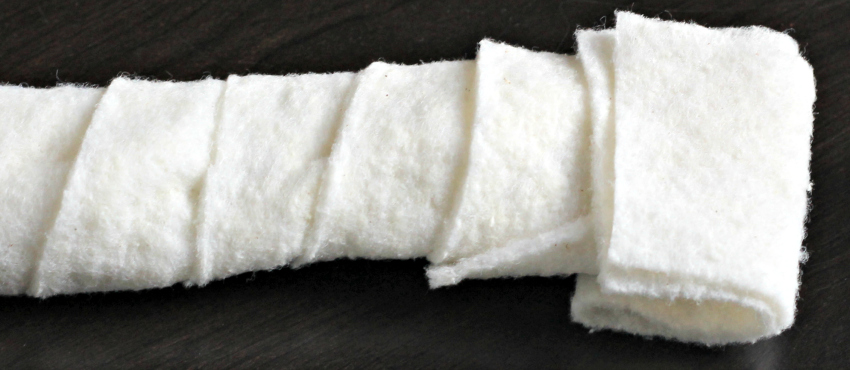 At this point, you need to add more padding to the ends to make it nice and round. I just added some with a bit of glue before sliding the fabric tube on.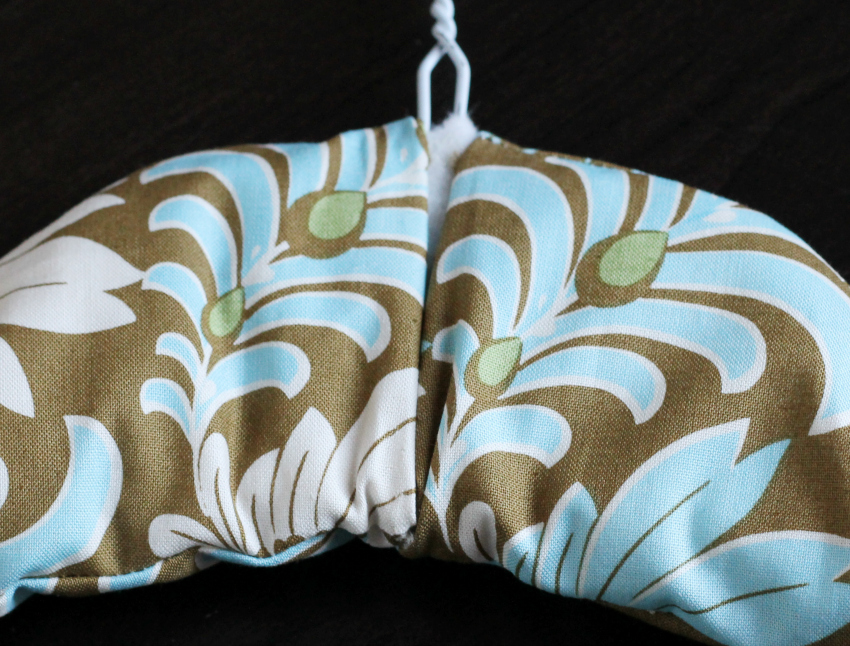 Once your fabric is on the hanger you can turn the raw edges under and slip stitch the two together at the center.
Finishing Touches
To add a finishing touch take some pretty ribbon and wrap the top of the hanger.
Start at the tip with a little glue to attach the ribbon and continued to wrap it all along the neck to cover all the exposed wire.
Then take another piece of the same ribbon and folded it in half lengthwise to make it narrow. Attach it to the bottom of the hanger to cover where the center seam is, using a little glue, and tie a bow at the neck.
Give it a try. They would make a great wedding shower/baby shower gift and if nothing else you can use them to freshen up your own closet.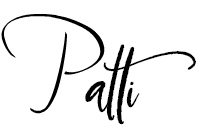 ---
P.S. I have so many easy sewing projects on this blog. One of my most popular is this Easy Fabric Bowl Cover idea and this pretty Bed Pocket Caddy. You can find them and much more on my Projects Page.
Click Here to Save to Pinterest!