This DIY bed pocket caddy is easy to make and is a great gift for a college student who is short on room in the dorm.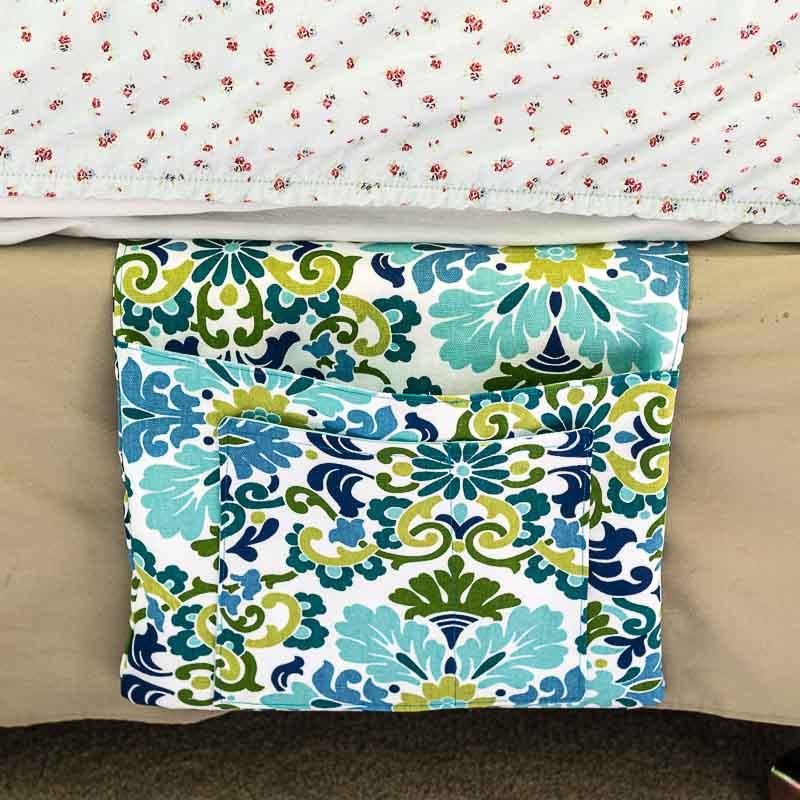 I was talking with my daughter about dorm rooms. I wanted to know what some of the "must haves" were for a new student. You see, my niece is going to the same university this fall, and I wanted to give her something special for graduation. I decided on a beside caddy because as it turns out, she chose a single dorm room just like my daughter did freshman year. And, as you may imagine, a single dorm room is tiny so you need to be creative with your storage.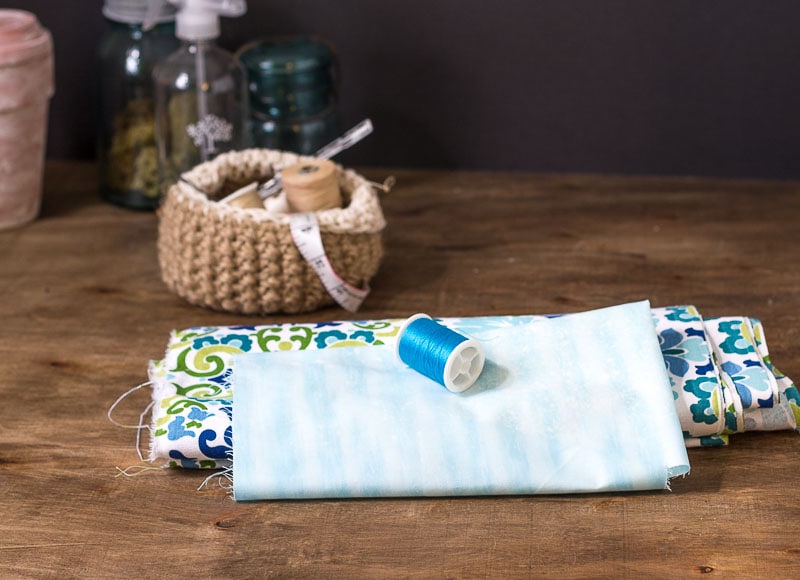 DIY Bed Pocket Caddy
Materials
I used leftover fabric from my DIY Roman Shade post, but if you want to go out and purchase some, you will need:
3/4 yard of the main fabric (print shown above)
1/2 yard of lining fabric (light blue in the pic above)
coordinating thread
basic sewing tools: machine, pins, scissors, measuring tape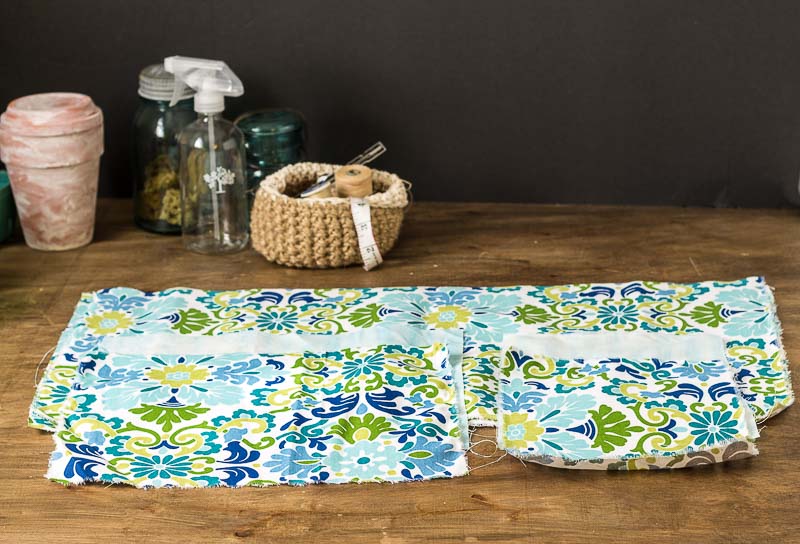 Step 1
Cut out your fabric pieces. You will need 6 pieces total.
Two 26 in. by 14 in. pieces of the print.
One piece measuring 14 in. by 10 in. of both fabrics for the large pocket.
One piece measuring 9 in. by 8 in. for the smaller pocket.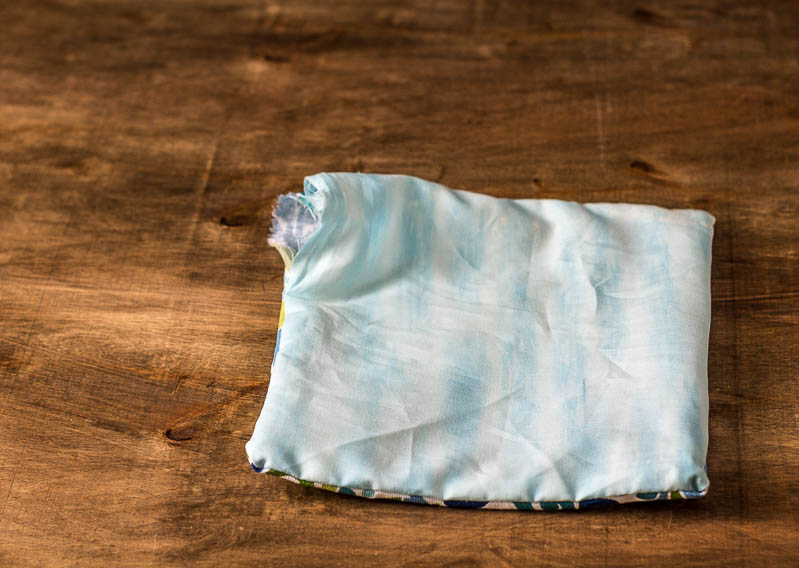 Step 2
Start by making the small pocket. Place right sides together and sew a seam all the way around leaving 2-3 inches open for turning. Turn right-side out and press. Then top stitch the top of the pocket.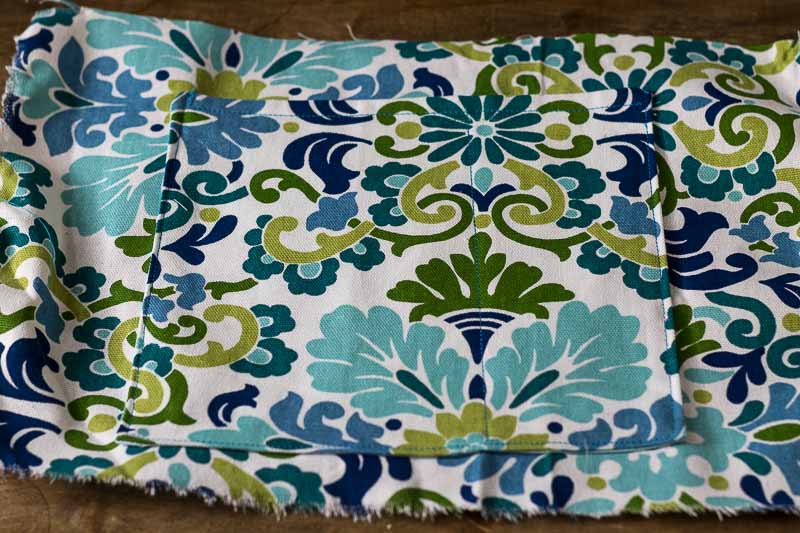 Step 3
Pin the small pocket to the printed piece of the large pocket and stitch along the sides and bottom. Run an additional line of stitching about one-third of the way in from the edge, from the top of the pocket to the bottom, to create another pocket.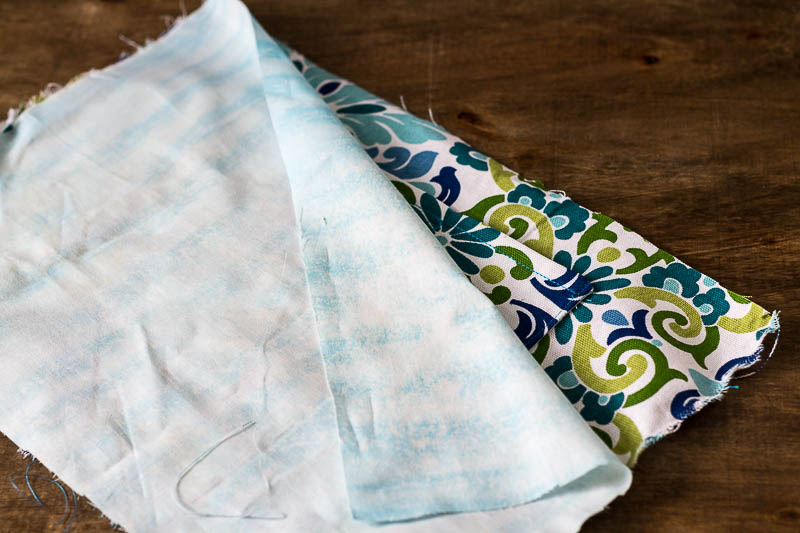 Step 4
Sew the large lining pocket piece to the large printed pocket with right sides together at the top. Flip over and press. Top stitch the top of the pocket.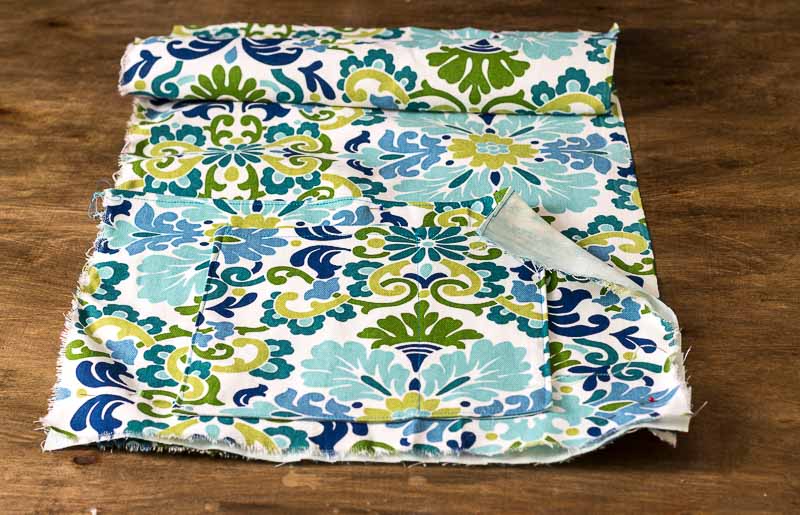 Step 5
Pin the pocket to one of the long main printed pieces with the lining side facing the right side of the main piece, at the bottom.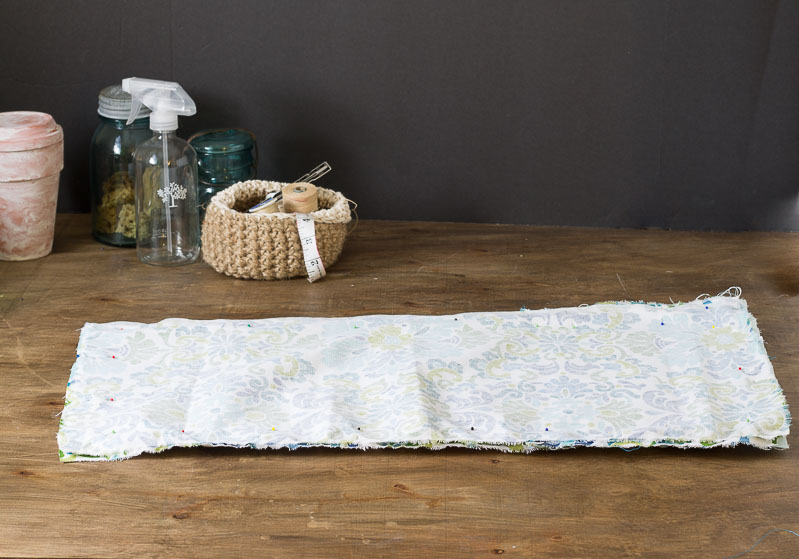 Step 6
Pin the last long print piece to the one with the pocket, with right sides together.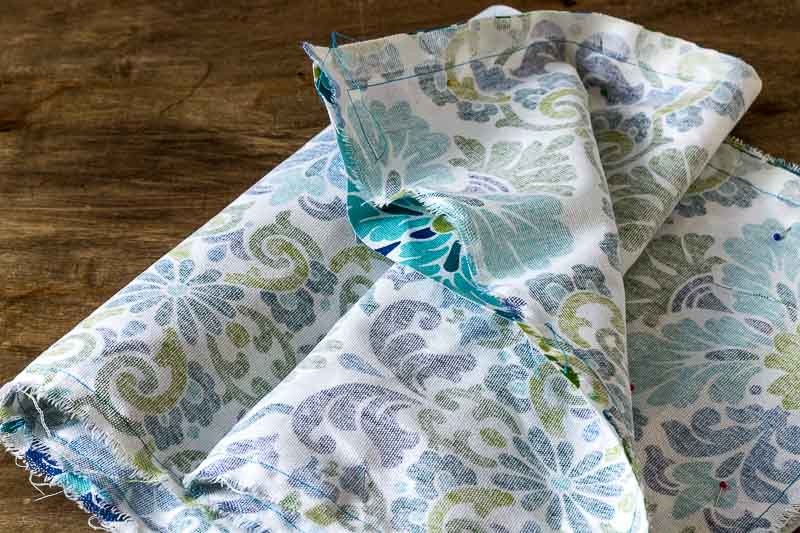 Step 7
Sew along the entire outer edge, leaving about a 3-4 inch opening for turning.
Turn right side out and press. Top stitch the edges on the sides above the pocket and the top.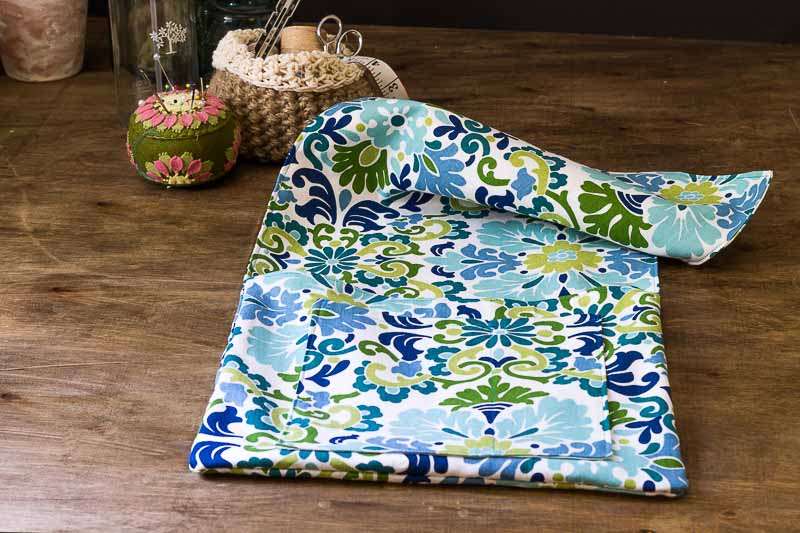 I know these are great for students but I think I might like one too. Sometimes I have too many things on my nightstand. A book, a bottle of water, my glasses, earrings that I forgot to take out, the list goes on.
Now that I've made this lovely DIY bed pocket caddy, I just might have to make a couple more.