Learn how to make this easy and affordable roman shades from inexpensive mini-blinds in this step by step tutorial.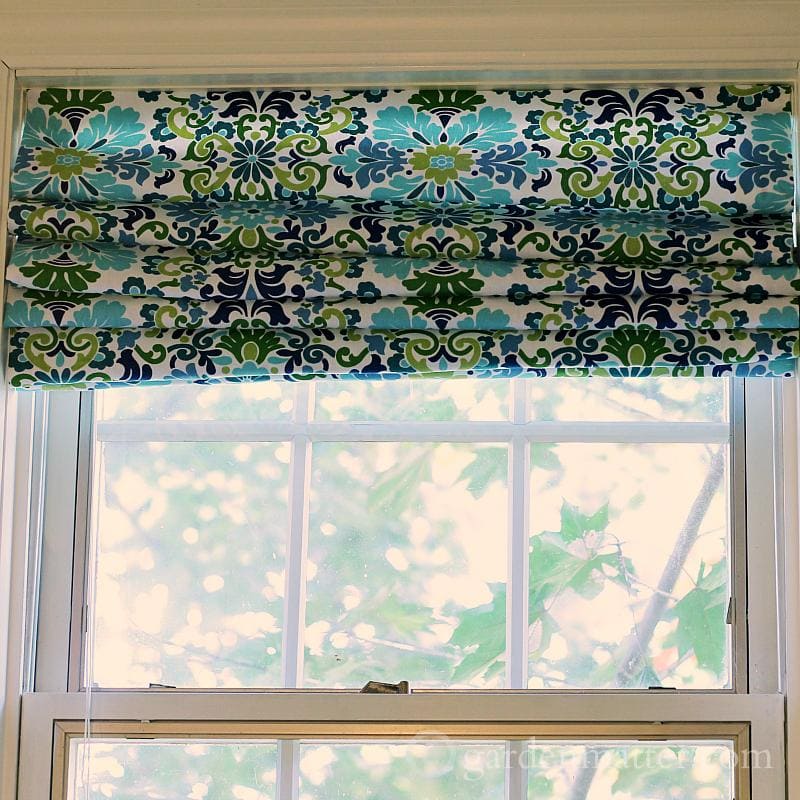 I've always love the look of roman shades. Many times I've considered making my own, but every time I look at the directions, I felt too intimidated to try. However, recently I've noticed a bunch of great bloggers showing you how to create a roman shade out of a mini blind. Here's my take on this awesome DIY Roman Shade project.
Roman Shade Materials
Mid-weight fabric – Measure your window. Add four inches to the width and 6 inches to the length. I bought duck fabric from Hobby Lobby and it worked great.
Cheap mini-blinds – to fit the window of the window. I purchases my at home depot for around $3.50. That's it! They were a little wider than I wanted so my husband cut them to size using his table saw, but many stores will cut them for you.
Fabric Glue
The Process
Find a nice large surface to work. I used our dining room table.
Cut your fabric to size adding 4 inches to the width and 6 inches to the length for hems. Lay flat and fold over 2 inches on each side and press. Then fold over 2 inches on the top and bottom and press. Set aside.
Next lay the mini blind fully open on the surface.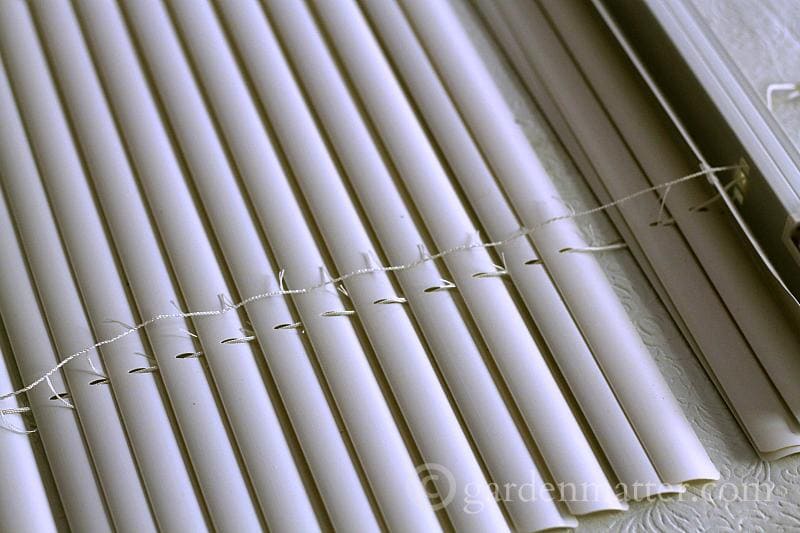 Carefully cut the ladder strings. These are on top and thinner than the pull cords. Do not cut the pull cords which are a little thicker than the ladder strings. You will need them to raise and lower the shade.
Next pop off the plugs located on the bottom rod and set aside.
Pull out the pull cord and cut off or untie the knot.