This DIY makeup brush roll bag is easy to create. Great for a beginner sewing project to give as a gift or keep for yourself.
Here's another fun easy beginner sewing project that helps organize your makeup brushes and keeps them safe for travel.
DIY Makeup Brush Roll
Supplies
Coordinating fabric in two different prints
Ribbon or seam binding for the ties - Approx. 2 feet
Coordinating thread
Sewing Machine
Cut out the pattern pieces as shown above.
I used two different fabrics that went well together. One pattern for the main pieces and a different pattern for the pocket piece. However, you could use the same fabric for all three of the pieces.
Start with the pocket piece and press 1/4 inch of the top edge.
Topstitch in place.
Next, line up the pieces as shown above matching raw edges. The pocket piece should lay on the back piece right side up, on top of the right side of the bottom piece (see above). Then place the second main piece right side down facing the right side of the pocket piece and back.
Fold the ribbon or seam binding in half and place it inside just above the pocket as shown above. Sew around all edges leaving a 2 inch opening for turning, just above the ribbon.
Trim edges and cut corners.
Next, turn the makeup brush roll right side out.
Press and topstitch around sides. Then sew a line of stitching from the bottom to the top at several intervals creating pockets for the brushes. If you want you can use pins to determine where your sewing lines will be. Make them all the same width or vary the widths to hold different size brushes.
To close the makeup brush roll, start at the end opposite the ties. Roll inward and when you get to the other side pull one of the ribbons around and tie for a nice and neat package.
Wouldn't these make a nice gift?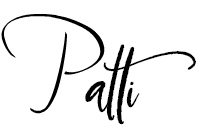 Click Here to Save to Pinterest!