Learn how to grow your own lettuce bowl by sowing mesclun green seeds for a cut-and-come-again easy salad garden.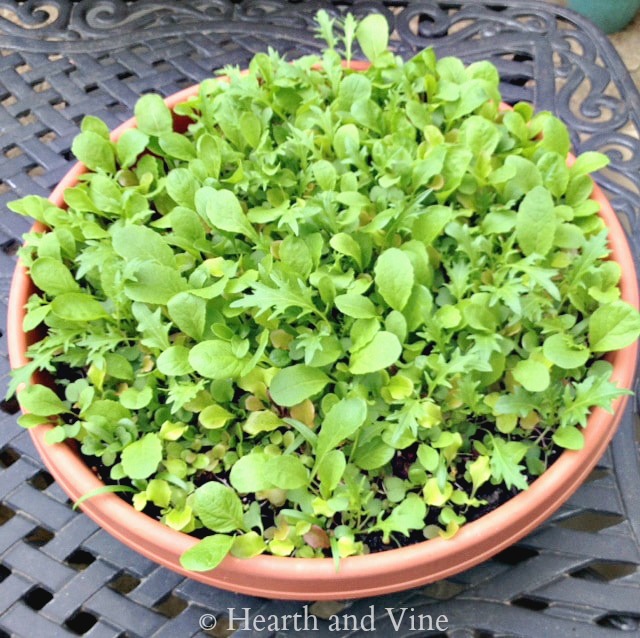 If you like salads, consider growing your own salad bowl with a mesclun mix, that you can enjoy from a container in about a month. The term "mesclun" originated in France where they often use a "mix" of tender young greens in their salads, which may include lettuces, arugula, endive, chervil, or mustard greens.
You can often find these kinds of greens in the grocery store labeled "spring mix." However, they are very easy to grow and there are many varieties to choose from.
This post contains some affiliate links (that means if you make a purchase after clicking a link, there's no additional cost to you, but I will earn a very small commission. ) i.e. as an Amazon Associate, I earn from qualifying purchases. Click here to read my full disclosure policy.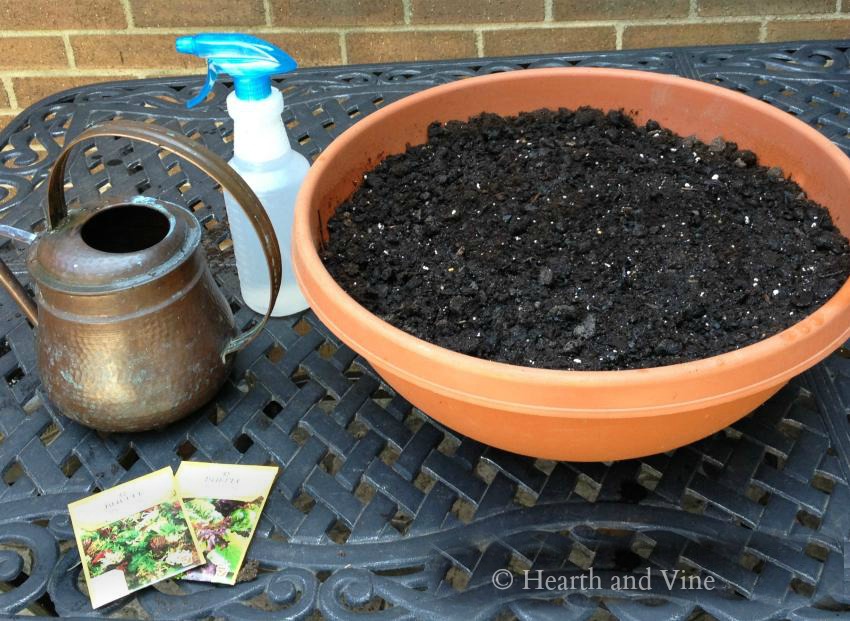 Growing Lettuce in a Container
Mesclun lettuce is commonly called "cut-and-come-again" greens. You will love the fact that once they grow tall enough, all you have to do is cut them, leaving about one to two inches behind.
They will then grow back for an encore performance making them the perfect salad bowl lettuce seeds.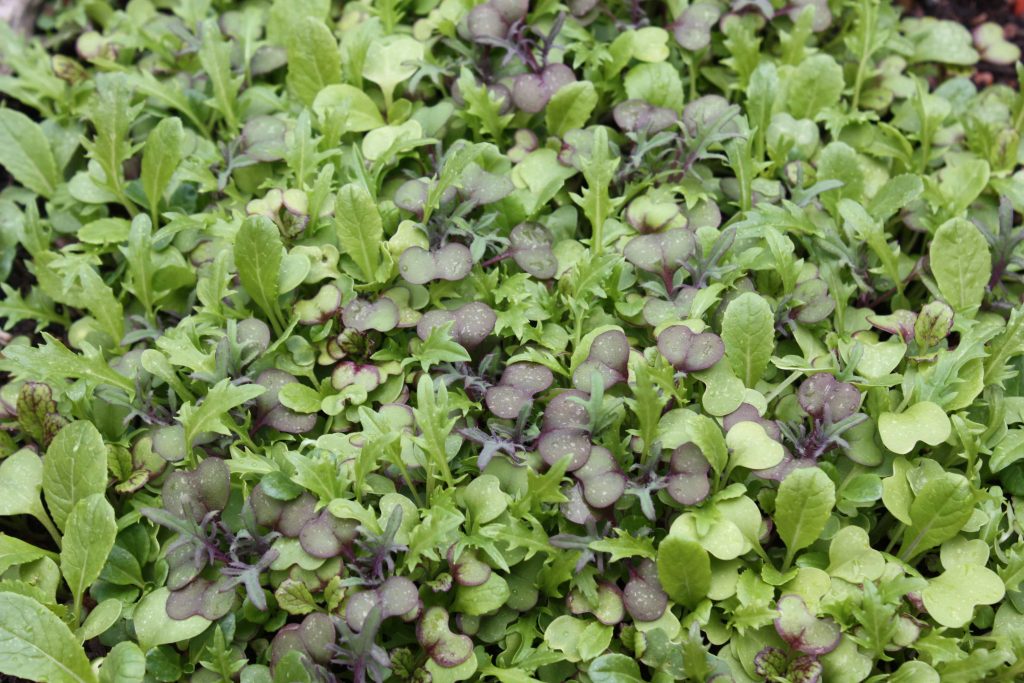 When to Grow Lettuce in Container
These greens grow best in cool weather. That means early spring for my neck of the woods and they also grow well in the fall. When it gets too hot, the plants will bolt and try to flower, making for a bitter-tasting green.
To avoid bolting, put your container in a place that has some shade during the hot afternoon sun. Also, the great benefit of growing lettuce in a container is that it can be moved with the sun, as the days get longer, and the trees leaf out.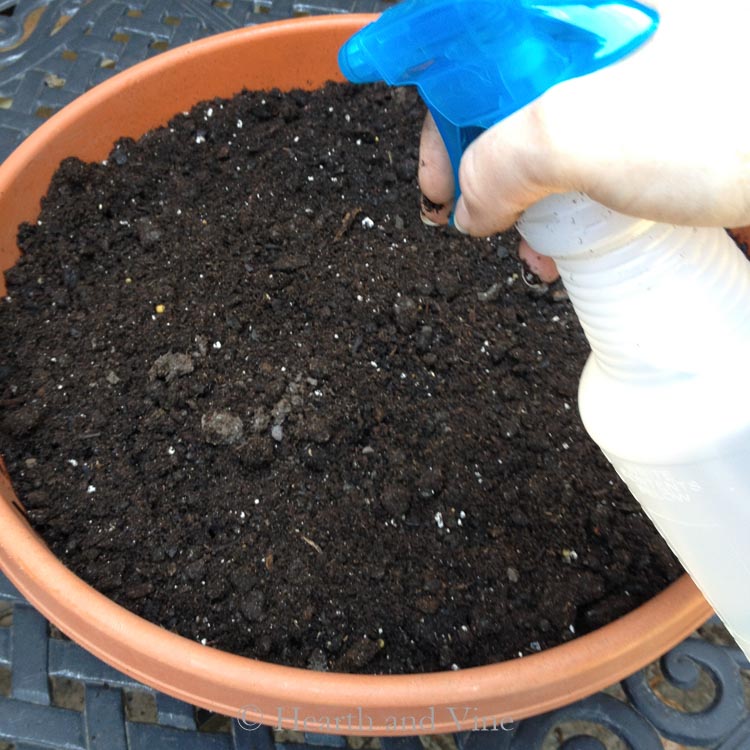 Mesclun seeds
come in a range of mixes and can be found just about anywhere. Some are spicy and some are sweet. I like to plant one of each for a tasty mix.
Some people use succession planting where they sow (plant) additional containers every couple of weeks. That way there's always a crop available to enjoy.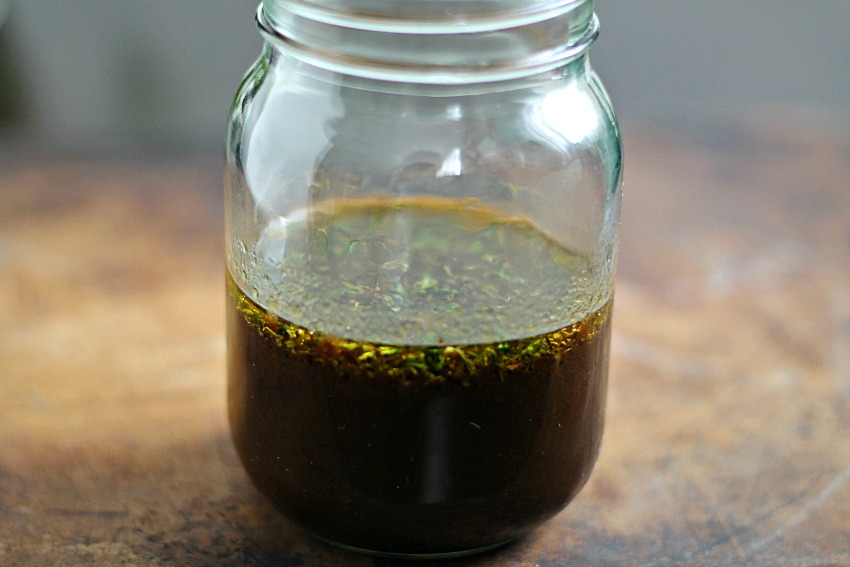 Toss your greens with a classic vinaigrette, which can be as simple as 1 part vinegar to 3 parts oil, with a little mustard to combine the two. I like to use balsamic vinegar and extra virgin olive oil with Dijon mustard. Then I might add some garlic and dried spices like thyme and basil.
Growing lettuce in a container is something you must try. It's fresh, it's easy and so good for your health.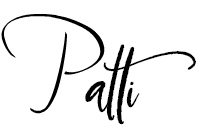 ---
More Easy Gardening Ideas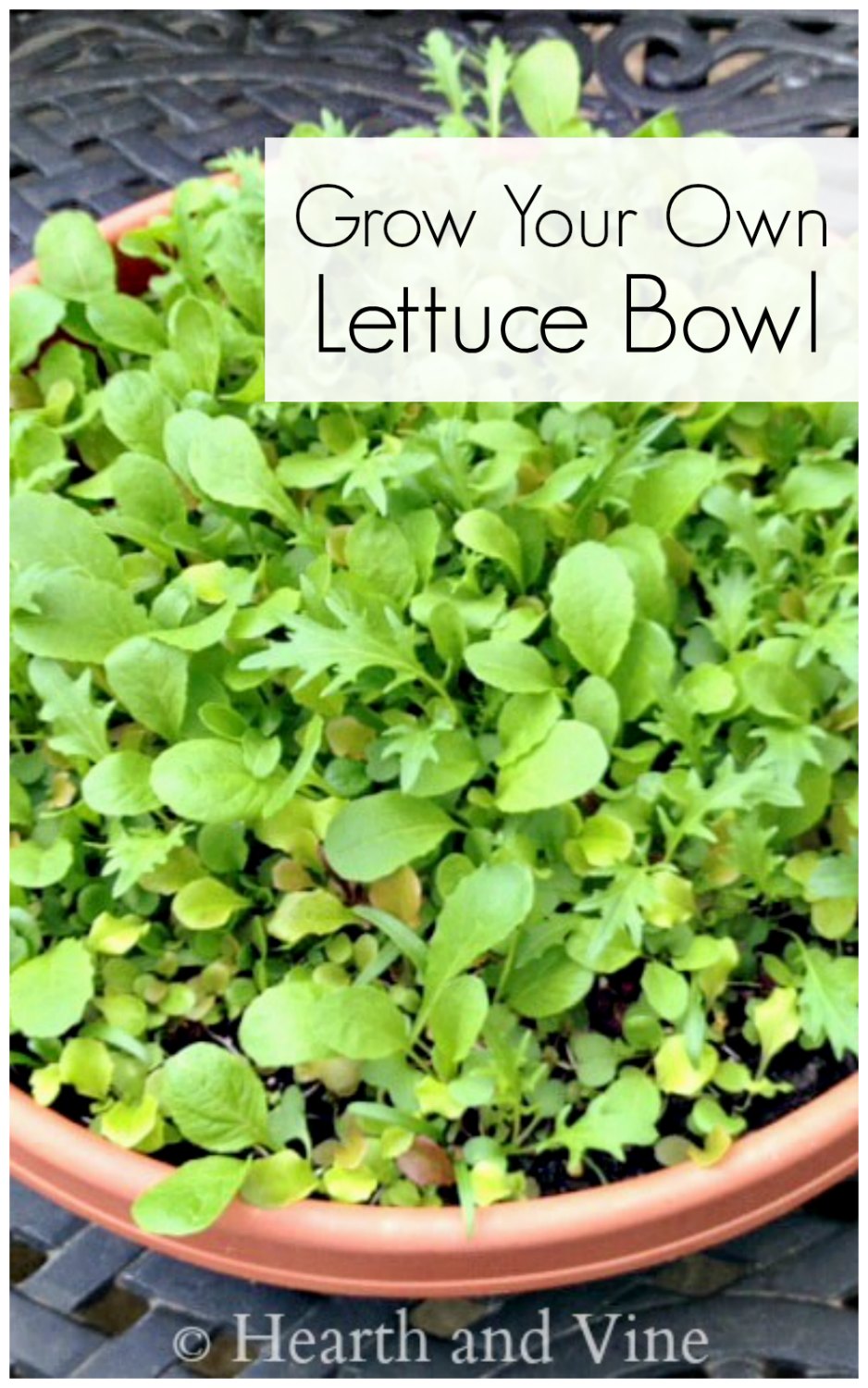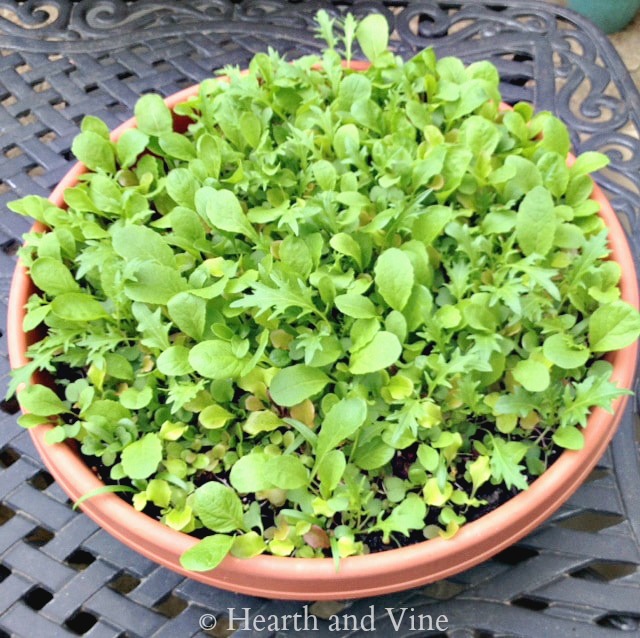 Print
How to Grow a Lettuce Bowl
Enjoy growing a lettuce bowl with cut-and-come-again greens that you can enjoy over and over again.
Materials
Large low bowl with drainage holes

Potting Soil

Mesclun seed packet
Instructions
Fill a large low planter with good potting soil that you have pre-wet.

Sprinkle some of the mesclun seeds all over the top.

Add a little bit more of soil just to cover.

Spray the seeds with a spray bottle filled with water.

Place in a spot that gets full-sun but is a little shaded in peak afternoon heat hours.

Harvest by cutting individual leaves with scissors, leaving about 1 inch in the soil.

The leaves will then re-grow and you can cut more to eat again.