Make an inexpensive herb garden in a burlap sack. Enjoy the rustic, quick draining quality of burlap to grow a kitchen herb garden all season long.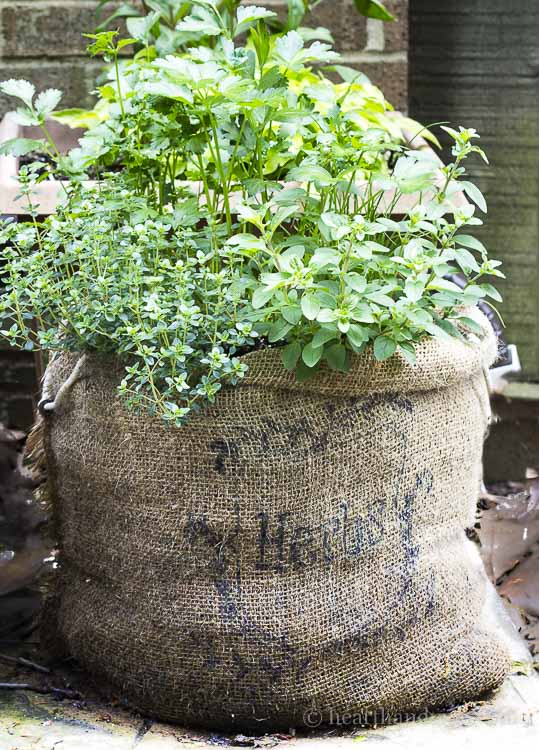 This is the perfect portable gift for those who like gardening and cooking. It can be set near a door for easy access, so you can snip what you need quickly, even if it's raining outside.
The burlap allows the water to seep right through but this works for herbs who typically enjoy well-drained soil and arid climates.
Make one for yourself or give one away for Mother's Day or as a house warming gifts to your gardening friend. Maybe a group teacher appreciation gift. Who wouldn't love this rustic compact garden?
This post contains some affiliate links (that means if you make a purchase after clicking a link, there's no additional cost to you, but I will earn a very small commission. ) Click here to read my full disclosure policy.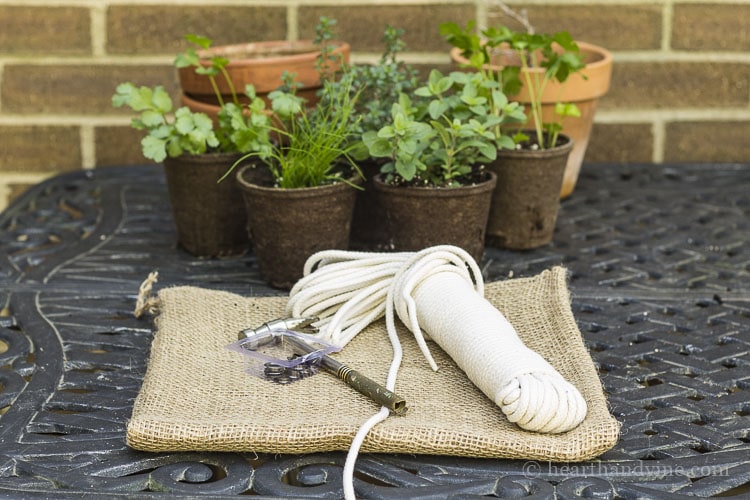 Burlap Planter Supplies
Burlap Bags

Grommets

Cotton Rope

Potting Soil
Herbs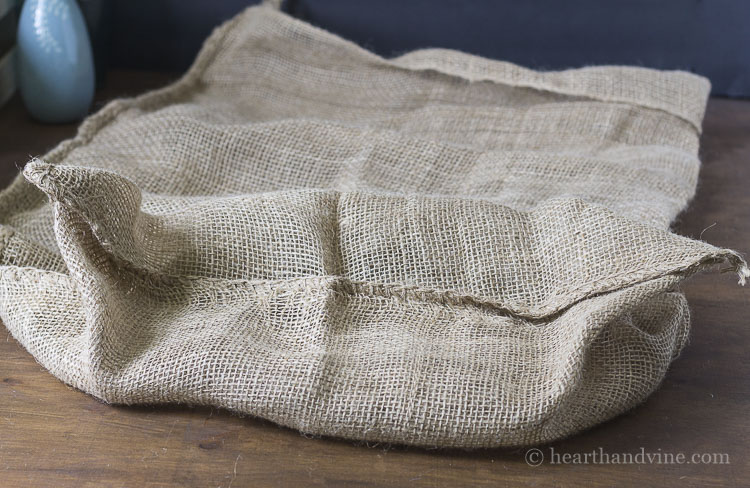 Steps to Create a Herb Garden in Burlap Bags
To create a bottom simply gather the corners of the bottom of your burlap bag.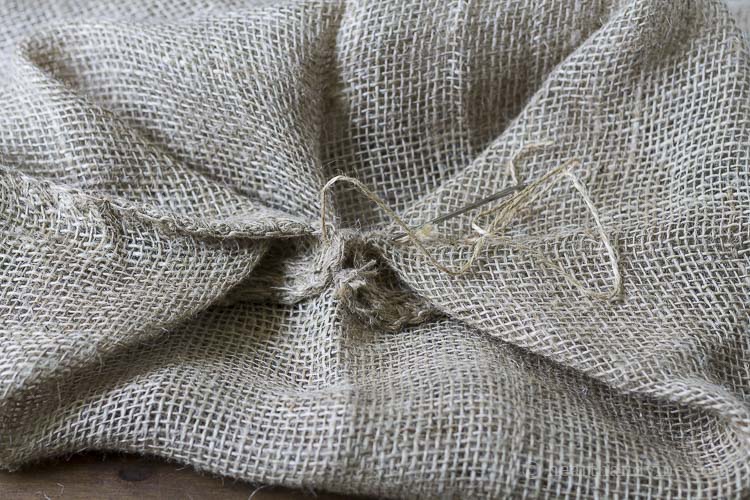 Using a large needle and sturdy thread, (I used a thin twine), sew the tips of the corners and through the bottom of the sack.
Next, because this particular bag was so long, I folded it in half and then flipped it inside out.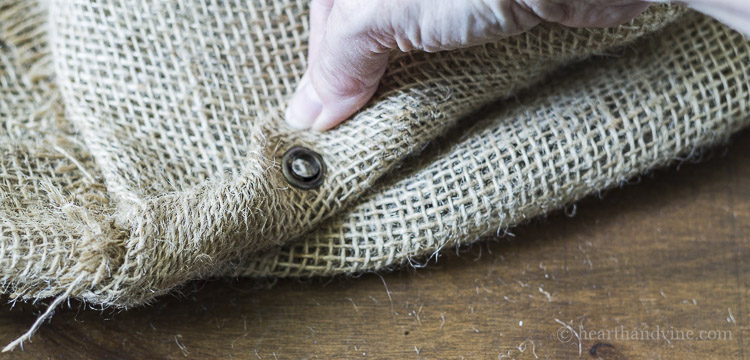 To add some rope handles use grommets to give the bag a nice look, and to hold the cotton roping.
I tied a double knot on the inside of the bag to secure the rope.
Note: When this project was complete I realized that the handles were not strong enough to lift the bag properly, however, they do look pretty.
For an added look, you can print out the word Herbs on an inkjet printer and apply it to the bag.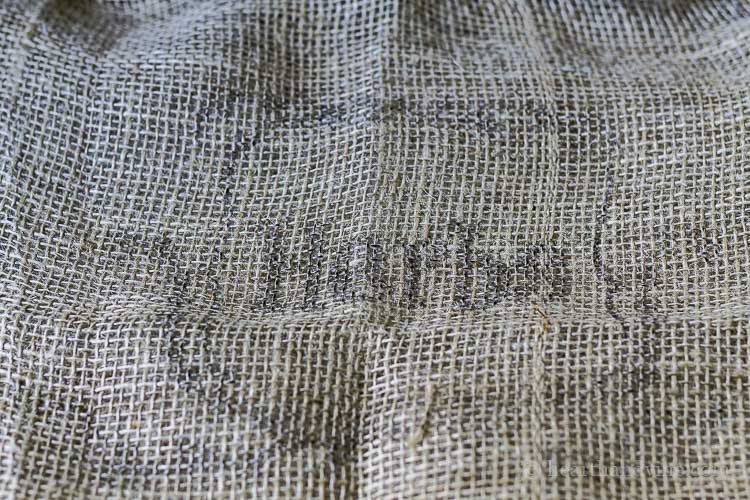 It came out pretty light when placed on the burlap.
I used a sharpie to fill in the graphic.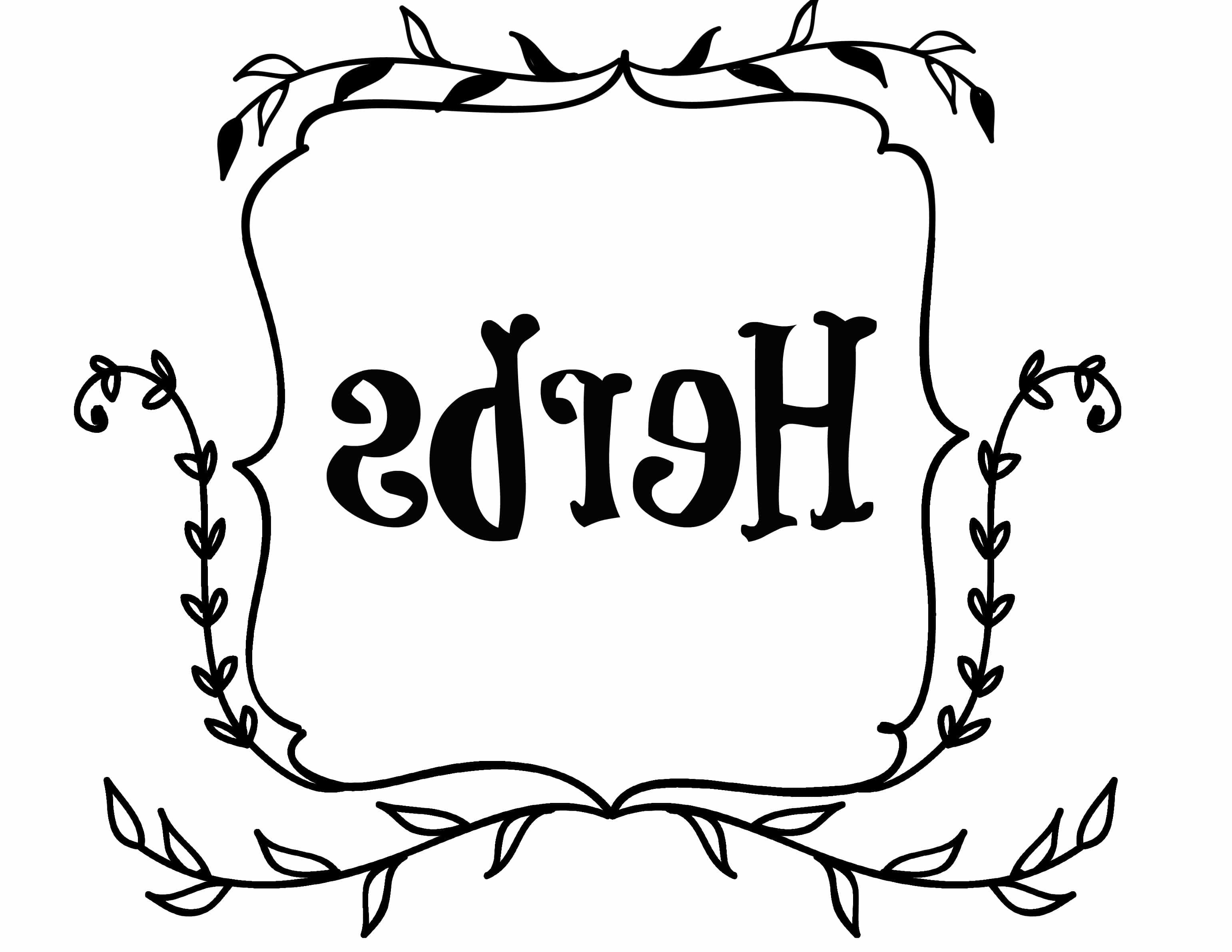 You are welcome to use this one. Simply right click to save, copy or print. If you create your own don't forget (like I often do,) to reverse the letters in a mirror image. I use wax paper taped to a piece of card stock that I run through an inkjet. The ink sits on top of the wax, and then you can flip it over and press it onto your burlap, wood or other material.
Even with the bag folded over this was still a large container so I added a bunch of old plastic nursery cells to fill in the bottom of the bag.
The herbs I purchased came in these pretty biodegradable pots.
They will break down, but I personally like to remove them before planting.
I chose thyme, chives, oregano, flat-leaf parsley, and cilantro because they are popular for cooking.
Herb Garden in a Burlap Sack
Basil would be another great cooking herb, but it is a little too early here to plant basil which hates the cold weather. I may consider switching out the cilantro, which hates the hot weather, with basil down the road.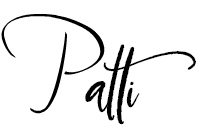 ---
P.S. I'm big on herb gardens. You may also like Growing Herbs in a Strawberry Pot or creating Hanging Herb Gardens.
Click Here to Save to Pinterest!