Here's a recipe for pickled beets eggs from Pennsylvania Dutch origins. Tasty, beautiful and easy to make. Use in salads or simply as a snack.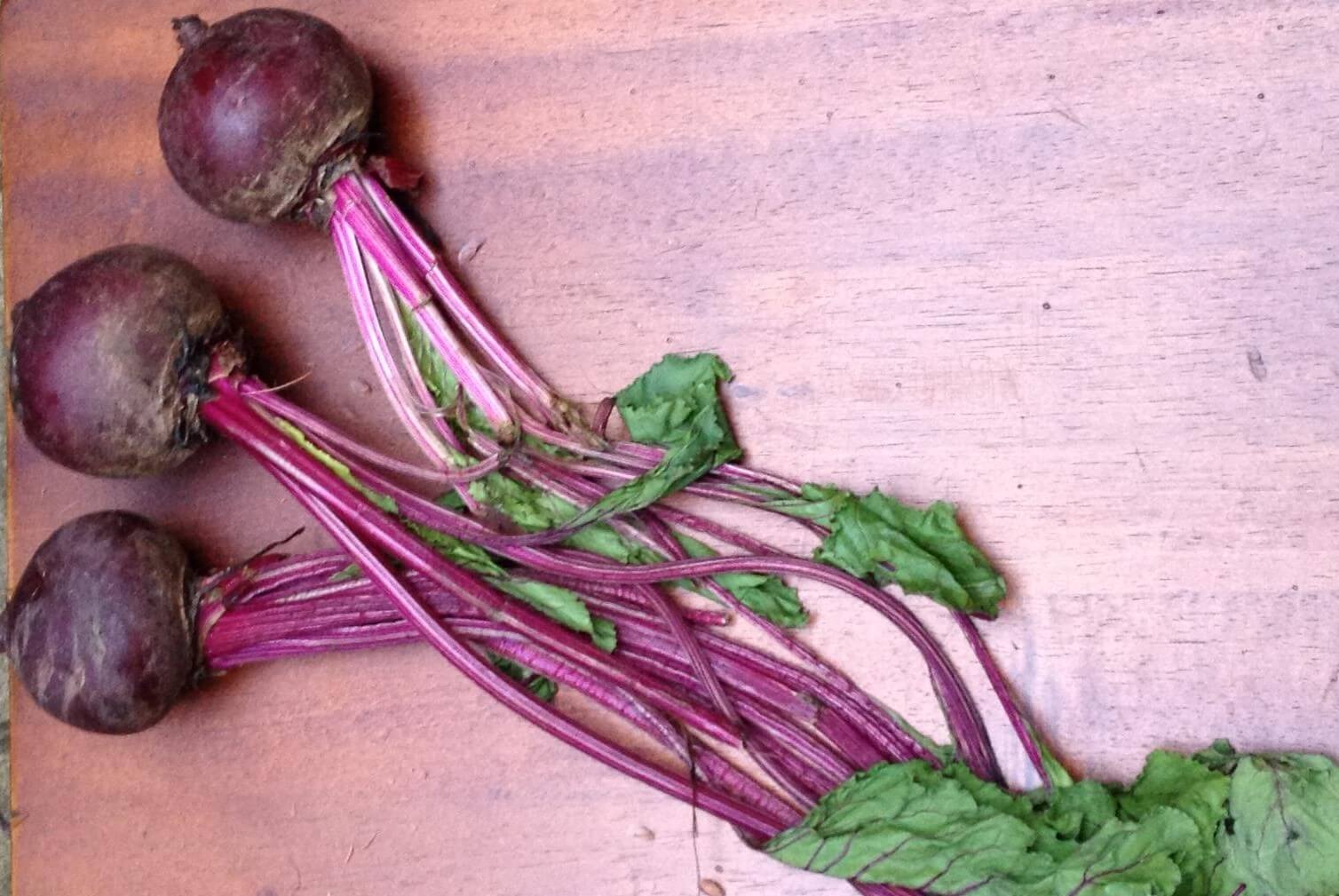 My husband grew up in central Pennsylvania, not far from Pennsylvania Dutch Country, where the Amish communities still reside today. When I first visited the area with him many years ago, I was treated to some amazing food.
Never mind the fact that his mother was an amazing cook and his dad a chef, the local cuisine had a few culinary dishes that I had never tasted. One in particular that he likes to make this time of year is pickled beets with hard-boiled eggs.
Pickled Beets and Eggs
Yes, my husband makes them. He is a very good cook. His signature dish is "pasta with homemade sauce, meatballs, chicken and sausage" originally adapted from his Italian grandmother.
These are super yummy in salads and they make a great snack too. Such a beautiful color and even if you are not a fan of beets you will probably love the pickled eggs.
Pickled Beets & Eggs
Ingredients
3 large beets washed and most of the tops cut off
1 cup cider vinegar
1 cup sugar
1 cup water
1 teaspoon clove powder
1 teaspoon allspice
1 teaspoon cinnamon
3 hard boiled eggs peeled
Instructions
Boil the beets in water until they are fork tender.
Peel and slice the beets.
Place beets and eggs in a 1 quart mason jar.
Pour vinegar, sugar and water into a saucepan. Add spices and bring to a boil. Stir until all the sugar has dissolved.
Pour the liquid over the beets and eggs. Allow to cool slightly before moving to the refrigerator.
The eggs will be ready to eat in a day or two. The beets can be left in the jar for up to two weeks.