Learn how to make a hanging herb garden with a simple hanging shelf that you can enjoy all season long. Place it close to the door for easy cooking access.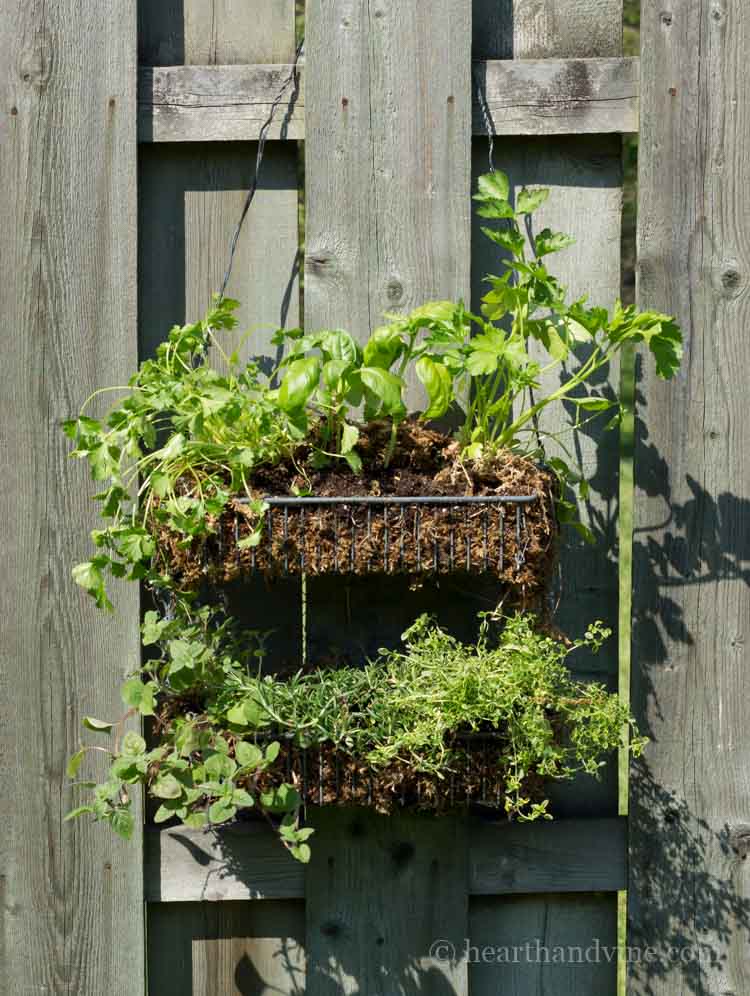 This post contains affiliate links for your convenience. Click here to read my full disclosure policy
For my sister's birthday I made her a hanging herb garden. She blogs over at My Life Cookbook. Many of her posts are about healthy recipes, so I thought it would be nice to give her some fresh herbs that she can use all summer.
She has a huge backyard that is fenced in with a pool and several raised garden beds. Since herbs love sun and good drainage I thought her fence would be the perfect place for a hanging herb garden.
I found this wire hanging shelf unit at Home Depot for around $7. I liked that its structure will provide plenty of drainage. At first I was going to add terra-cotta pots but I changed my mind and decided to use sphagnum moss
instead.
First I needed to add something to hold moss and soil on the back and sides so I used some chicken wire. wearing my garden gloves helped bend the sharp edge around the base to secure it in place.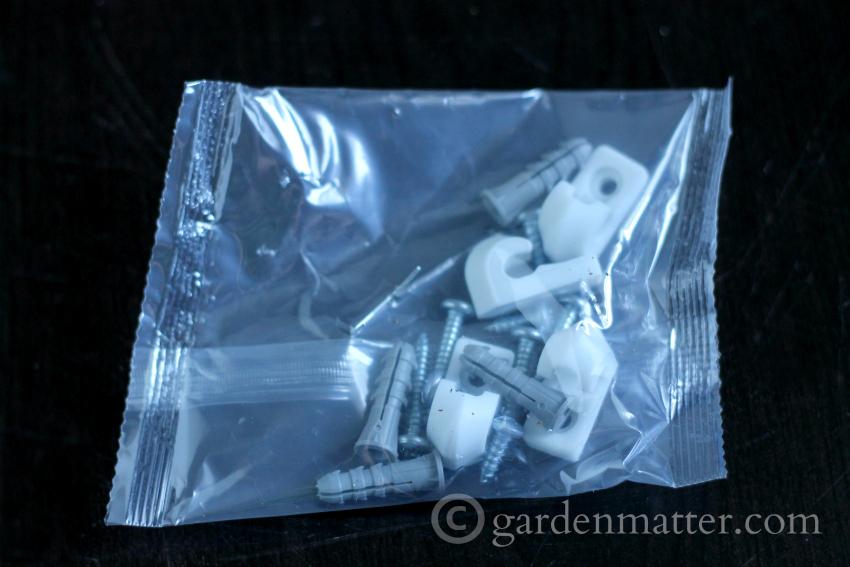 The shelf came with hardware to attach to a wall but I wanted it to be easy to move around so I added a wire coat hanger on each side. First I cut the bottom middle of the hanger and twisted the wires together. Then I wove it through the chicken wire and shelf. Using a little bit of extra wire I secured it to the shelf at the top and middle.
Next I decided to spray paint the whole unit to give it a uniform color and to help it blend into the background. Dark grey and black did the trick. While I was letting the spray paint dry I soaked the sphagnum moss in a bucket of water.
Once the paint had dried I grabbed handfuls of moss, squeezing out the excess water and lined the planter.
Next I placed in the plants, tall on the top and trailers on the bottom, gently removing excess soil and roots to fit the newly made planter and filled in with potting soil.
Hanging Herb Garden
I'm happy to say that she really liked it. The herbs I chose were some of my culinary favorites. Four of them, basil, rosemary, parsley and cilantro are treated as annuals in our area. The other two, Italian oregano and lemon thyme are perennials so she can transplant into her garden at the end of the season to enjoy next year.
You May Also Like: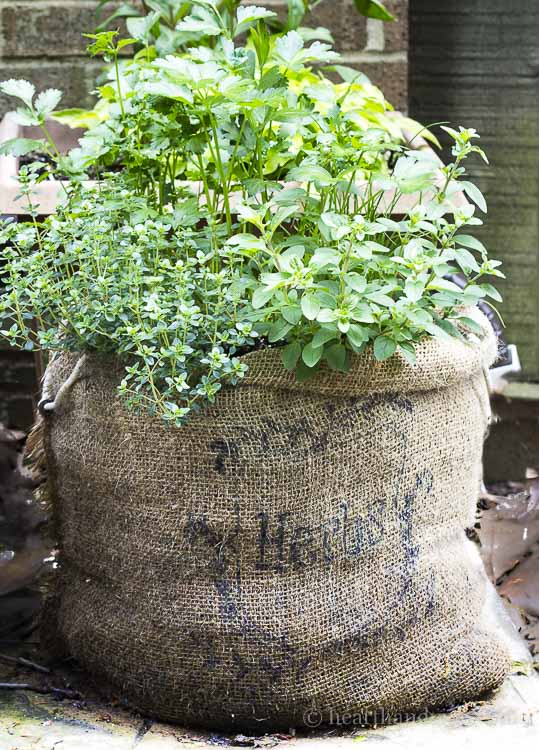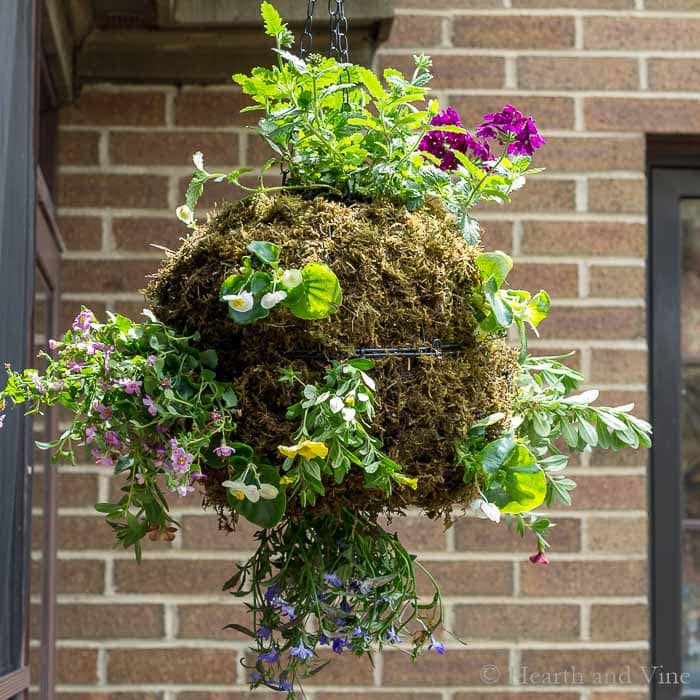 How to Make a Simple Hanging Herb Garden
Yield:
1 Hanging Herb Garden
Learn how to make a beautiful hanging herb garden for your own home, or to give as a gift. It makes a unique statement piece in your yard or garden area.
Materials
Hanging Wire Shelf
Sphagnum Moss
Chicken Wire
Wire Coat Hanger
Spray Paint
Instructions
Spray paint the whole hanging unit black or dark grey.
Soak the sphagnum moss in a bucket of water.
Grab handfuls of moss, squeeze out the excess water and line the planter.
Place in the plants, tall on top and trailers on the bottom.
Gently remove excess soil and roots to fit the newly made planter.
Fill in with potting soil.
Recommended Products
As an Amazon Associate and member of other affiliate programs, I earn from qualifying purchases.