Learn about three of the easiest herbs to grow indoors with low light, and how to care for them through winter.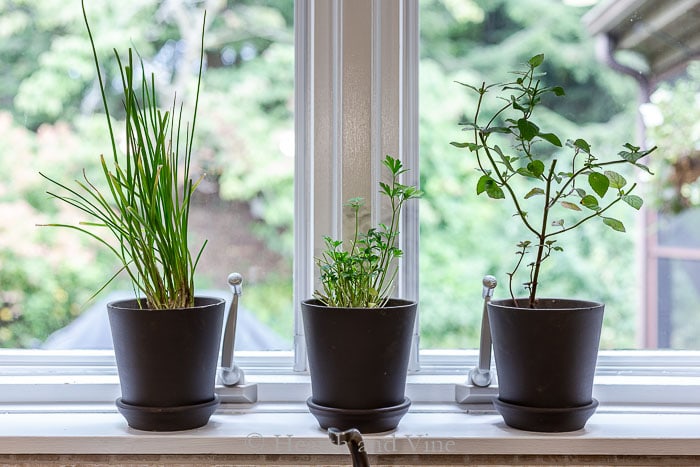 Let's face it herbs don't grow well indoors. Most of them thrive best in bright sunlight. So why do we see so many pretty indoor herb garden pictures on the internet? I have no clue.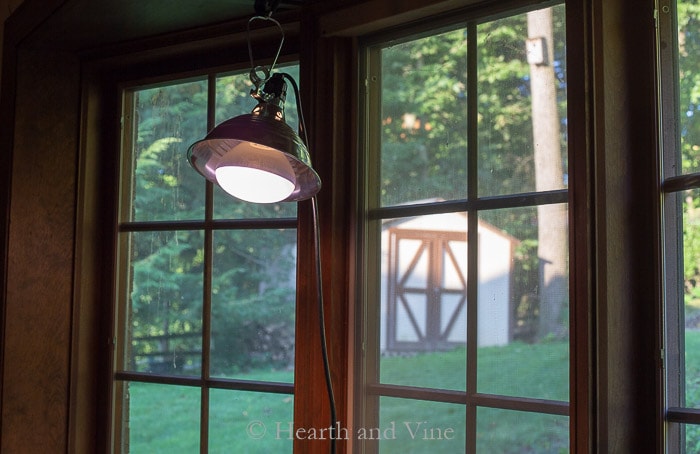 This post contains some affiliate links (that means if you make a purchase after clicking a link, there's no additional cost to you, but I will earn a very small commission. ) Click here to read my full disclosure policy.
If you have a greenhouse, a very sunny room or even grow lights
they have a much better chance. However, I'm going to grow these three beauties on my kitchen windowsill because I want to have some greenery in the kitchen and this is the most tolerate group of herbs I know for growing in low light conditions.
The Easiest Herbs to Grow Indoors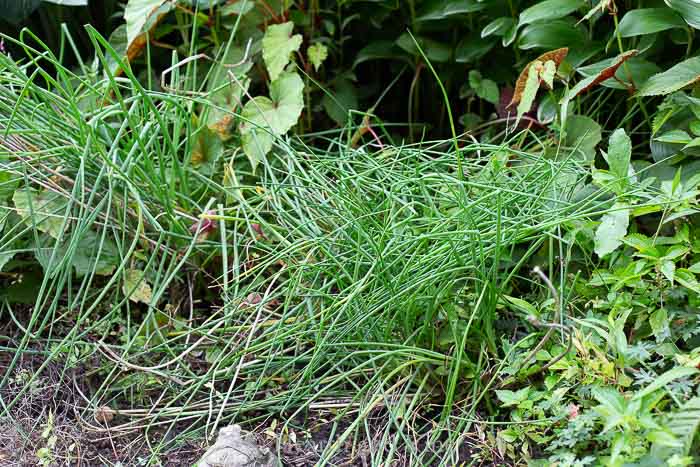 Chives
Chives will grow indoors in low light and it's a good thing because we love using it on our baked potatoes all winter long. Also, you can't really dry chives so they are harder to store which means if you really want them then you need to pick some up at the market. Depending on the light they might grow very slowly but if you already have them in your garden then even if they don't make it all the way through winter you will have some popping out of the ground in early spring.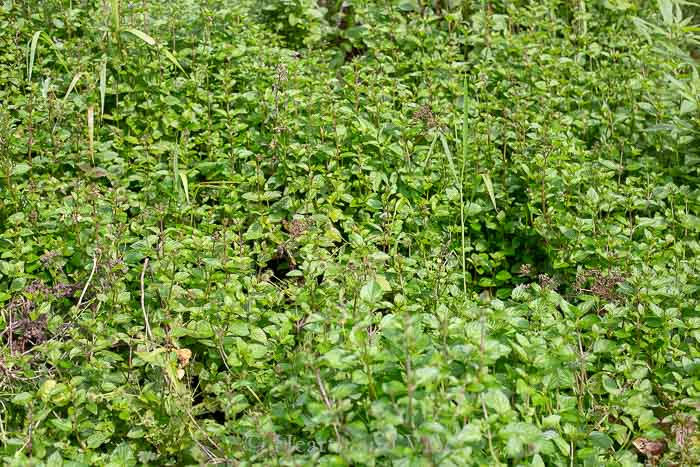 Mint
It's true that mint is invasive. Just look how much it grows outside. I had it growing under a large shrub. The shade helped keep it in line, but then we pruned the shrub and now the mint is taking over. So digging up some mint to grow indoors is not a big problem. It won't grow as vigorously indoors because of the light but it should give you enough to enjoy for a few cold months.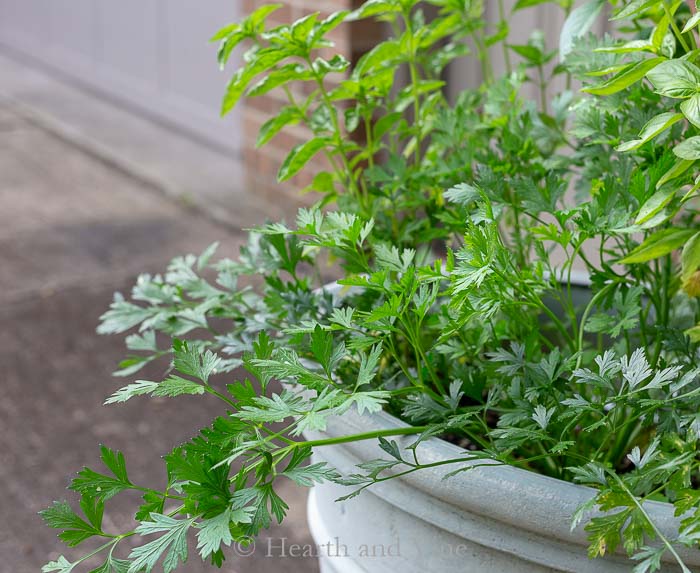 Parsley
This herb also grows in a part-shade area for me outside. I like to use it in soups, stews, and pasta during the winter. You usually only need a few springs to get some great flavor. Now if you are looking to make tabouleh then you'll need to purchase a large bunch at the grocery store. Still, I think it does okay over the cold months inside and looks pretty too.
Here are the plants just potted up from the garden. I bought these clay pots and painted them gray to go with our kitchen refresh makeover. Before bringing them inside inspect for bugs and give them a nice haircut. Let them sit out and get used to the pots for a few days to a week before bringing them in.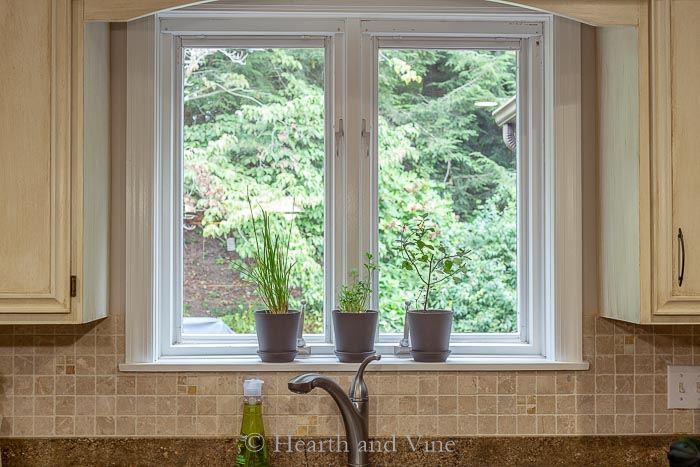 Caring for Herbs Indoors
Once inside make sure to give them a thorough watering about once a week, more if they start to wilt. Just set them in the sink and let the water run through them. Once they've had a chance to drain well, move them back into place. I usually don't bother with fertilizer but you can give them some weak all-purpose plant food or fish emulsion once or twice during the winter.
Even though the growth is far from vigorous, these are the easiest herbs to grow indoors with low light and will provide you with some fresh herby goodness and will look oh so pretty on your windowsill.
You Make Also Like
How to Use Herbs from the Garden
5 Multi-talented and Useful Herbs to Grow