Learn how to use herbs from your garden with ideas you can use in your cooking, your home decor, and a couple of beauty tips.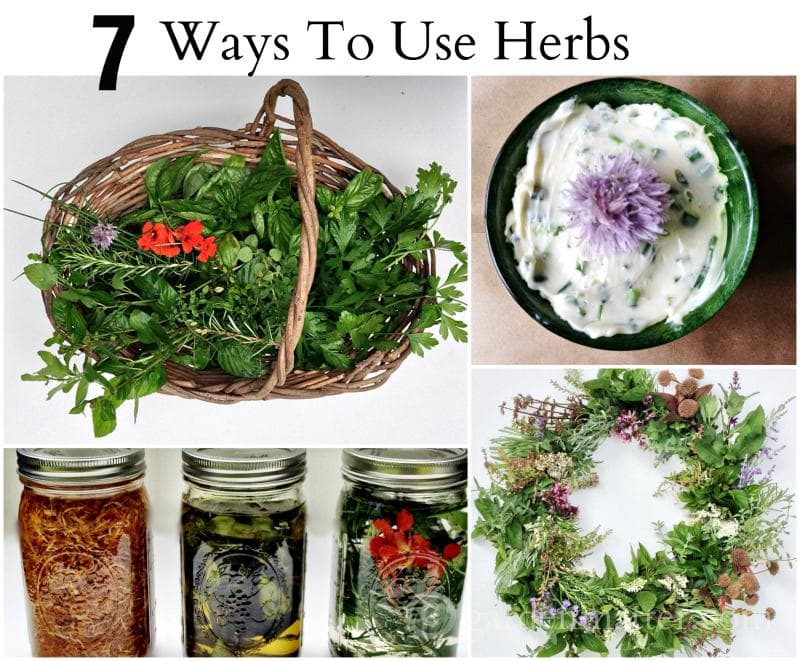 If you've started growing herbs this year, or if you've been growing them for a while, you may be looking for some good uses for these very versatile plants. After all according to Merriam-Webster, an herb is a plant or plant part valued for its medicinal, savory, or aromatic qualities. That bring us a whole array of great plants, whose wonderful qualities can in turn be used for many culinary, decor and beauty creations.
How to Use Herbs
1. Herbal Tea
Also known as a tisane, herbal tea is an easy and refreshing drink. I love to make it with mint from the garden but there are tons of combinations you can try. Many have great health benefits like chamomile or lavender for relaxation, and to aid your sleep. Use peppermint for an upset stomach and to reduce stress.
2. Herb Butter
Also known as compound butter, you may have had herb butter at a high-end restaurant. Either on your steak or fish or paired with the bread basket. Our favorite is chive butter, which is great on baked potatoes and fresh summer corn.
3. Herb Oil
Herb oil is great for cooking and making beauty products. Basil steeped in olive oil is a wonderful for sauteing vegetables, on pasta and making vinaigrette. Other culinary herbs work well too. In addition, you can use herbs like calendula flowers, with its great skin softening properties, to make handmade beauty products such as lipbalm and hand salve.
4. Herb Bread
Fresh and dried herbs are great to blend into a pizza crust. You can also elevate basic refrigerated bread sticks and biscuits, by chopping up fresh or dried herbs and mixing them in the dough before baking.
5. Herbal Bath Tea Bags
Herbal tea bags make a nice inexpensive home spa treatment, and a great gift for anyone you know who enjoys a good soak in the tub. Simply drop them into the tub as you draw your bath. You can buy fusible tea bags online and place fresh or dried herbs inside, then iron shut.
6. Potpourri
How to use herbs in the home. Well they say everything old is new again. Use your herbs to make a fragrant beautiful potpourri. The process is very easy and you can make it as simple or creative as you want. This is also a great use for essential oils.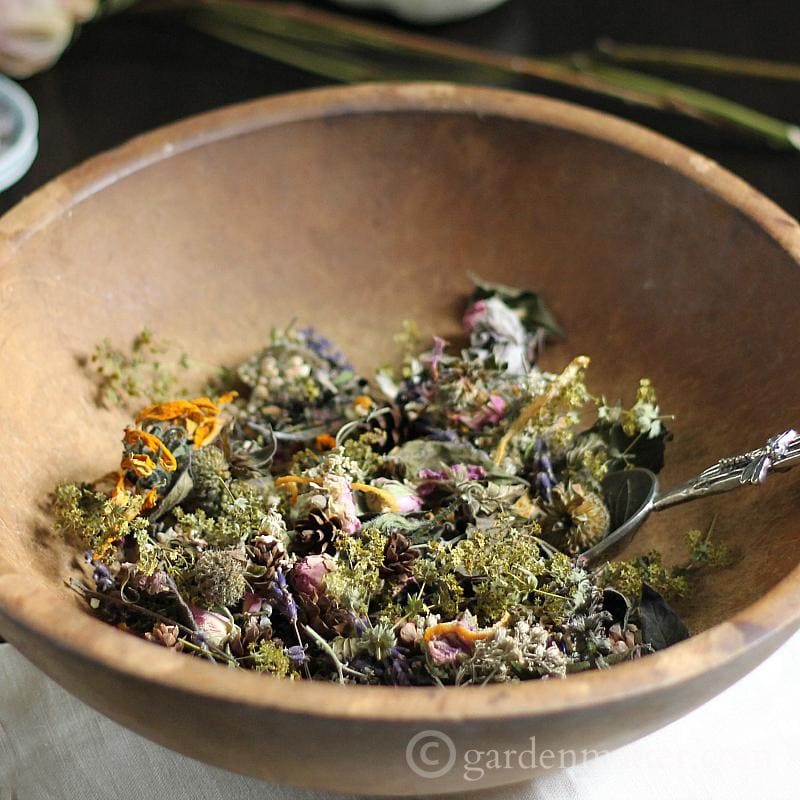 7. Herbal Wreath
Making wreaths with plant material is really simple, and since most herbs dry well, this herbal wreath will look great fresh as well as dried.