This DIY Tinted lip balm is easy to create. This recipe uses natural ingredients that you can feel good about and makes a great homemade gift.
This is something I've wanted to try to make for myself. You may recall that I made peppermint lip balm a few years ago. Today's recipe is pretty similar only I did not use calendula oil and this one is a tinted lip balm for just a hint of color for a natural look.
This post contains some affiliate links (that means if you make a purchase after clicking a link, there's no additional cost to you, but I will earn a very small commission. ) i.e. as an Amazon Associate, I earn from qualifying purchases. Click here to read my full disclosure policy.
DIY Tinted Lip Balm Recipe & Tips
Supplies
Fractionated Coconut Oi
l
Beeswax pellets

Matte Mica Powder

Lip Balm Tube
s
Essential Geranium Oil
(optional)
The Recipe
7 teaspoons of coconut oil
4 teaspoons of beeswax pellets
Melt in a microwave in 30-second intervals, stirring in between. About 2.5 minutes depending on the wattage of your oven.
Adding Natural Color to the Lip Balm
3 spatulas of red matte mica powder
2 spatulas of brown matte mica powder
Add in Essential Oils for Scent
3 drops of geranium oil (optional)
Stir well and pour into the lip balm containers. This amount makes 7 -8 tubes of tinted lip balm.
DIY Lipbalm Notes and Tips:
You can increase or decrease the amount of beeswax or oil to make the balm harder or more gloss-like. The more wax, the harder it will be. Test it by dipping a spoon in the melted mixture and set it in the freezer for a minute. When you take it out you can try it, and see if you want to adjust the firmness accordingly.
If your mixture comes out lumpy when you pour it into the tubes, you can use a dryer sheet to help smooth out the top of the balm.
You can use any essential oils you like. Flavored extracts like peppermint work well too.
I used the little spatula that came with the mica powders. If you buy something different you will just have to experiment with a plastic spoon to get the color you like. As you can see from the picture of the cup above, the color looks a lot darker in its melted state. Try using the spoon in the freezer test, so you can see what the end resulting color will be.
If you want to use my labels, just right click on the image above and it will take you to a Microsoft word template.
This tinted lip balm turned out perfect for me. Just enough color to look good when I go out to run errands. Plus the beeswax and coconut oil is great for keeping my lips soft and smooth.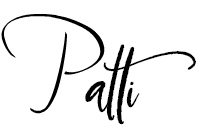 ---
P.S. You may also like this Peppermint Lipbalm, project, or this Dry Body Oil. Find them and many more fun ideas on my DIY Projects Page.
Click Here to Save to Pinterest!