Make your own natural homemade lip balm to give out as gifts. Just a few ingredients are all it takes. Vary the scent or the oils to make it your own.
Everyone enjoys lip balm, especially in the winter. It's pretty easy to make and you can get creative with the ingredients, make pretty labels, and give them out as gifts.
In my case, I used some of the calendula oil I made during my infusing herbs segment. I also used peppermint extract instead of essential oil, just because some people can find it easier or may already have it on hand. It worked great. I think because the main ingredient was alcohol, not water, which would not mix well with the oils.
This post contains some affiliate links (that means if you make a purchase after clicking a link, there's no additional cost to you, but I will earn a very small commission. ) i.e. as an Amazon Associate, I earn from qualifying purchases. Click here to read my full disclosure policy.
Making Lip Balm
Supplies:
2 tablespoon Coconut Oil

2 tablespoons Calendula Oil
3 tablespoons Beeswax Pellets

1 teaspoons Peppermint Extract
(optional)
12 Lip balm tubes
Melt the oils and the beeswax in a glass bowl or measuring cup either on the stove, in a pot of water, or in the microwave.
Once melted remove from the heat and stir in the peppermint.
Pour into lip balm tubes.
Allow to cool and attach the caps. Label.
DIY Lip Balm Variations
Use or add other oils such as olive, safflower, sweet almond oil, or jojoba oil.
Add mineral makeup for color.
Add essential oil such as lemon grapefruit, sweet orange, lime, or other citrus scents for fragrance and other beneficial properties. You can use an extract as I have here such as vanilla extract, but make sure that water is not listed as the first ingredient.
Rule of thumb: the more oil the thinner the consistency; the more wax the harder the end product will be.
Notes and Tips for Making Homemade Lip Balm
It's hard to pour the liquid into those tiny tubes from a large measuring cup so here's what I did. I pulled out a small plastic disposable party cup with a thin edge. Then I poured some of the liquid into the plastic cup which I was then able to squeeze and pour the liquid into the tube relatively easily.
If you are working with a large batch you may have to reheat the mixture, as it hardens up pretty quickly.
Here is the label I made for my lip balm sans logo. Click on the pic and you can save it to your computer for FREE.
A great gift to make for the holidays and perfect for protecting your lips during the cold winter months. Easy to ship and you can make a large batch at one time. Everyone will love this peppermint natural homemade lip balm even men. For the ladies, you might want to try this natural tinted lip balm recipe for just a hint of color.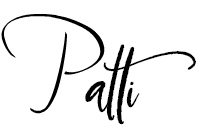 More Homemade Beauty Products
Print
Lip Balm: Homemade for Everyone on Your List
This lip balm is really easy to make, plus you can get creative with the ingredients and give them as gifts. I've also included a free printable label.
Equipment
Old pot or Double Boiler

Glass measuring cup

Computer

Printer
Materials
2

T

Coconut Oil

2

T

Calendula Oil

3

T

Beeswax

1

t

Peppermint Extract

12

Lip balm tubes

Lip balm labels
Instructions
Melt the oils and beeswax in a glass measuring cup.

Once melted remove from the heat.

Stir in the peppermint.

Pour into lip balm tubes.

Allow to cool and attach the caps.

Label.
Notes
Use the "Spoon Test" to get the consistency you like. Dip a teaspoon into the melted wax and oil combo. Stick the spoon into the freezer for 2 minutes. Then see if the balm is too hard or too soft for your liking. If it's too hard add a little more oil. If it's too soft add a little more wax.