Learn how to create a homemade hand salve. Great for and dry cracked skin, perfect for gardeners, and makes a special Mother's Day gift.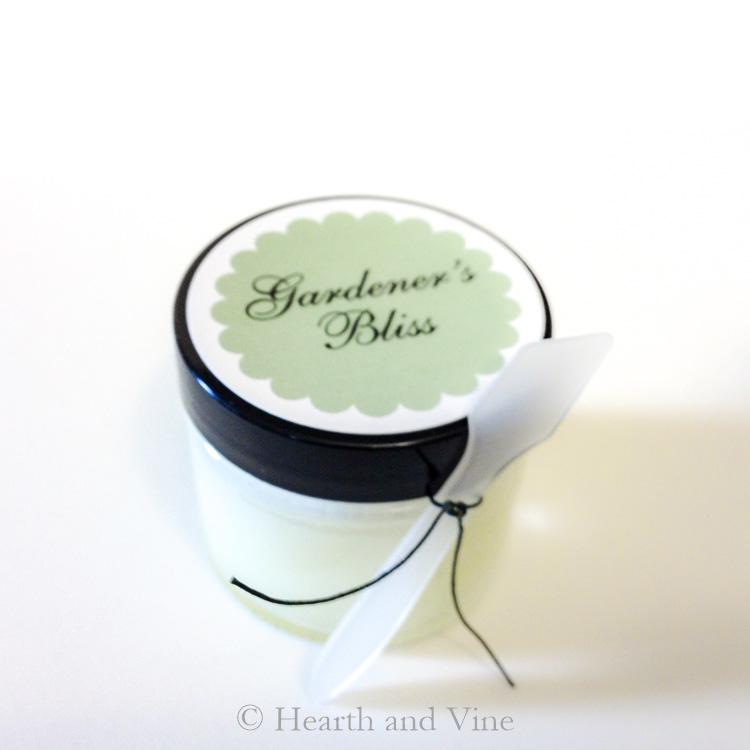 I'm making a nice hand salve for Mother's Day gifts this year. Almost every year, my sisters and sisters-in-law get together, at my oldest sister's mother-in-law's house, to celebrate Mother's Day. We order P.F. Chang's, which one of the guys picks up so no one has to cook, and I always buy or make a small gift for all the moms.
Gardener's Bliss Homemade Hand Salve
This year, I thought I'd make a nice hand salve for use after a hard days work in the garden, or really anytime. Originally I wanted to add jewelweed extract. You may remember from your Girl Scout (or Boy Scout) days that jewelweed, Impatiens capensis, aka Touch-Me-Not or Whistle Weed, has the ability to relieve skin irritations from insect bites and even poison ivy.
If you notice, many commercial soaps and sprays have jewelweed as the main ingredient. However, since the extract is made with water and alcohol, I had a really hard time incorporating the extract into the salve.
Update: I have since made a Homemade Jewelweed Salve by infusing oil with the plant in the summer.
This post contains some affiliate links (that means if you make a purchase after clicking a link, there's no additional cost to you, but I will earn a very small commission. ) Click here to read my full disclosure policy.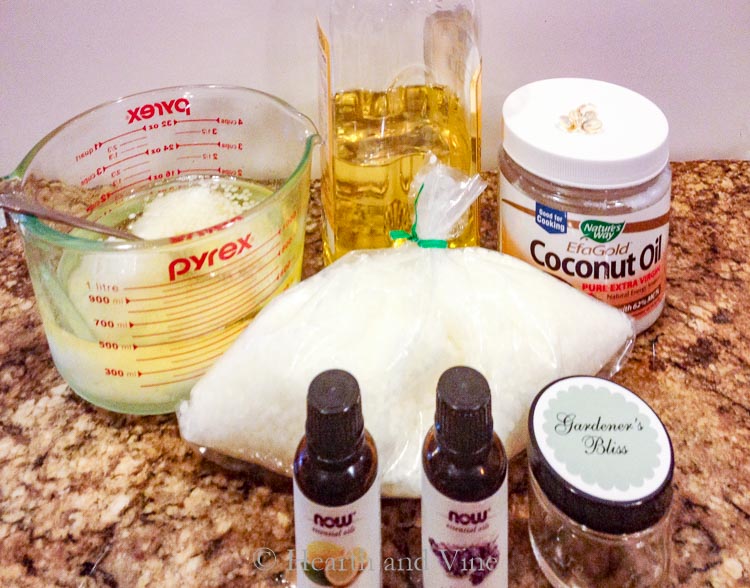 How to Make Hand Salve
First, place the wax, coconut oil and olive oil in a large glass measuring cup. You could also use a clean large glass jar.
Then place the measuring cup in a pot of simmering water.
Stir occasionally as the ingredients melt into a nice liquid.
While you are waiting, take the time to place the essential oils into your glass jars.
Once the wax and coconut oil is melted, dip a spoon into the liquid and then place it in the freezer for a minute, to see what the consistency is like. If you would prefer it to be thicker, add more beeswax. Add more oil if you want it to be thinner.
Then, remove the measuring cup from the water and let it sit to cool slightly, just a couple of minutes.
Next, add your vitamin E by pricking the capsule with a pin and squeezing the oil into the salve mixture.
Stir and pour into the glass jars. This recipe filled exactly eight 2 oz. jars.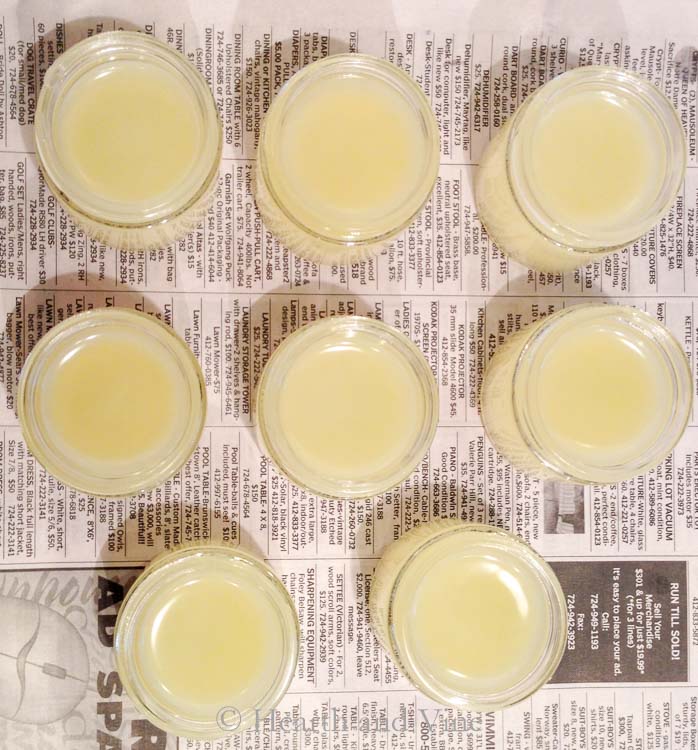 There are many recipes out there for this type of salve, basically combining beeswax and oils in varying amounts, depending on how thick you want the final product. Essential oils for healing properties and scent are almost always included. Still, many people go the extra mile and add a few other goodies.
Hand Salve Options and Extras
Honey - Said to be healing to the skin
Carrier Oils - Sweet Almond, Jojoba, Sunflower Oil, and many more. They vary in texture, scent and shelf life
Infused Base Oils - Infuse a carrier oil with plants like calendula petals or comfrey
Cocoa butter or shea butter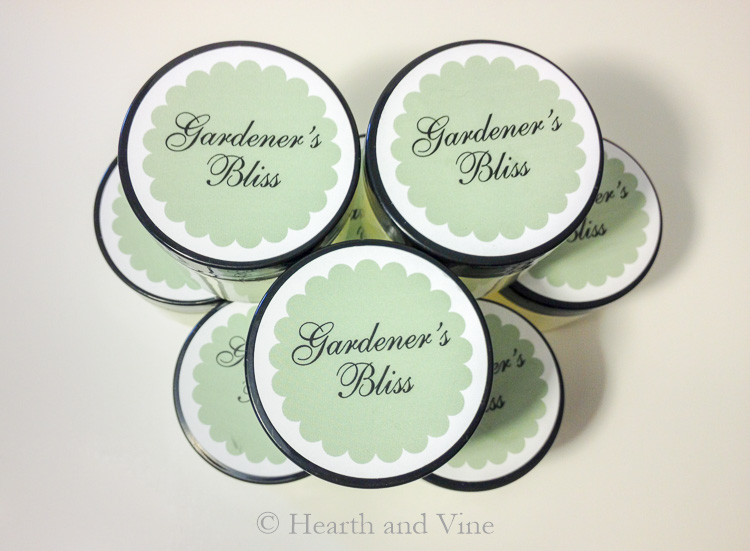 Take this recipe and go on from there to experiment and create a unique batch of your own. Keep a couple and share the rest with your favorite people.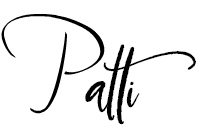 ---
P.S. If you enjoy making homemade skin care products you may want to try this DIY Foot Scrub or Dry Body Oil project. You can find these and many more on my DIY Projects Page.
Click Here to Save to Pinterest!