This simple DIY foot scrub recipe is a great solution to help heal your dry, cracked heels. Made with simple ingredients like coconut oil, Epsom salts, and essential oils combined together for a wonderful spa treatment.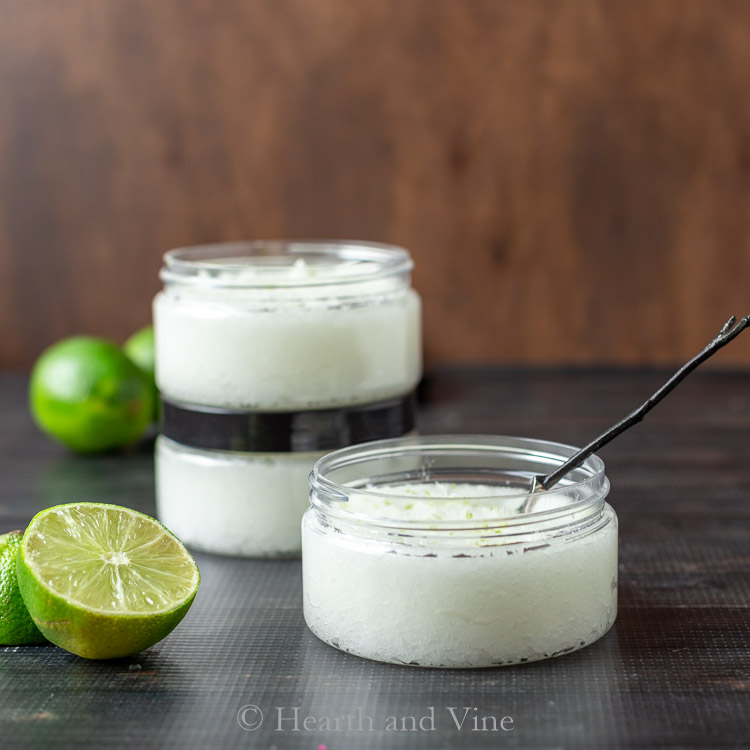 Creating bath and body products at home can be fun and rewarding. Especially during the winter if you are feeling cooped up inside. They typically cost very little to make and can be shared with friends or given as gifts.
This post contains some affiliate links (that means if you make a purchase after clicking a link, there's no additional cost to you, but I will earn a very small commission. ) i.e. as an Amazon Associate, I earn from qualifying purchases. Click here to read my full disclosure policy.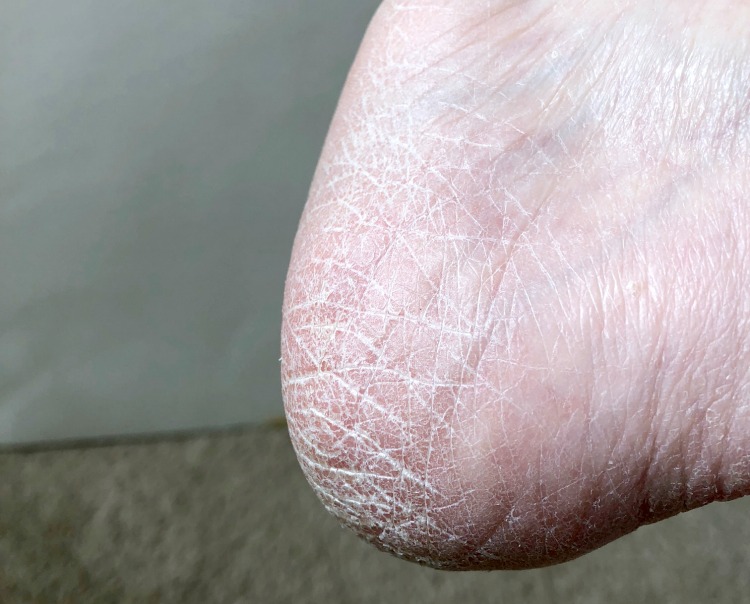 DIY Foot Scrub Recipe
Here's a lovely picture of my right heel during the winter. I have to say that it also can look like this in the summer. So using something that exfoliates dead skin cells and softens the skin is something I need all year long.
For this project, I wanted to use coconut oil because it's a little thicker and hardens with the cold making it less messy to handle.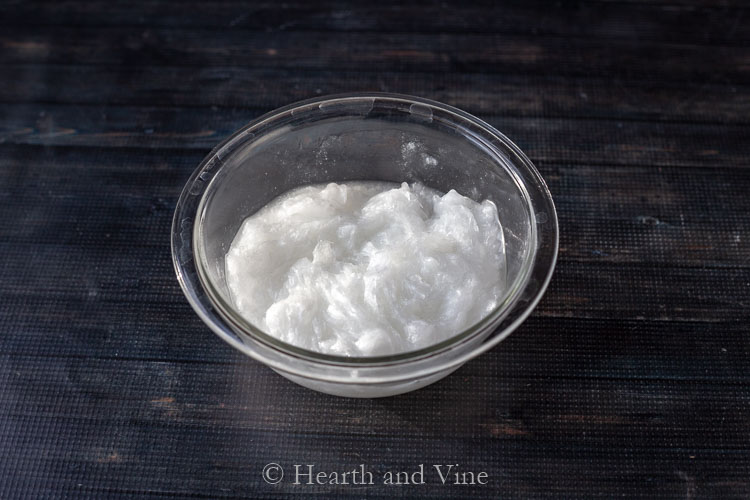 Once it is allowed to sit in a warm room, or if you add some heat to it, the coconut oil becomes much softer and easier to mix into other ingredients.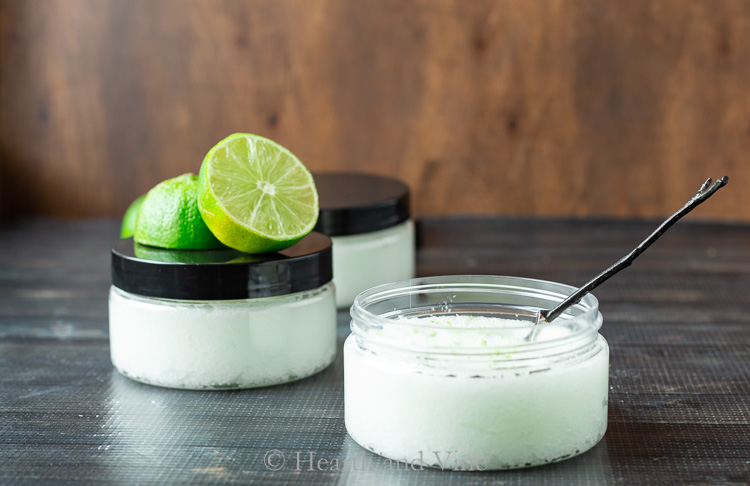 The foot scrub I made is created with Epsom salts. I decided to use them because they are readily available, inexpensive and they are not too rough on the skin.
DIY Foot Scrub Options/Alternatives:
Exfoliant Options
coarse sea salt
kosher salt
Himalayan salt
white or brown sugar
coffee grounds
Carrier Oil Options
Jojoba oil
grapeseed oil
almond oil
olive oil
avocado oil
Fragrance Options
unscented - add nothing, coconut has a nice smell on its own
single essential oils such as peppermint, lavender, orange essential oil, or lemon essential oil.
essential oil blends
man-made fragrance oils
How to use this foot scrub
Rub a small amount on your foot, especially the heel, in a circular motion. Rinse or wipe off the salt leaving the moisturizing benefit of the coconut oil behind. I like to do this in the shower or bathtub. Alternatively, you could prepare a foot soak with warm water and a spoonful of the foot scrub.
The Epsom salts are gentle enough for everyday use, however, if you are using a coarse salt you may need to back down to 1-2 times per week.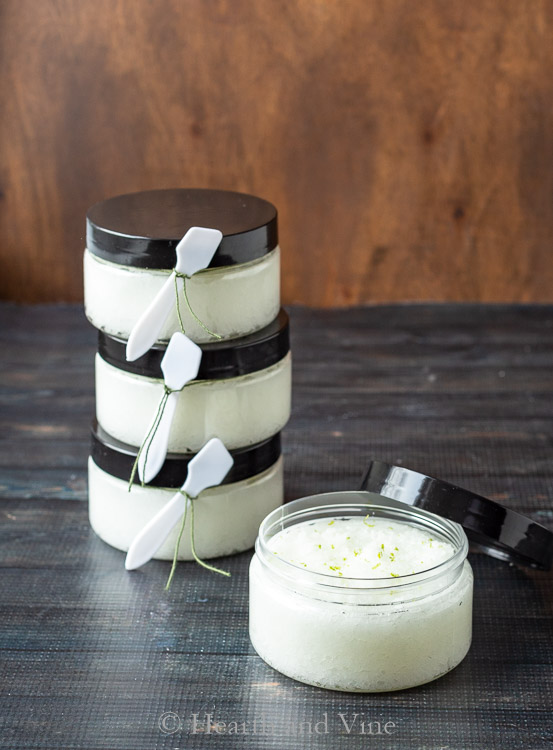 I scented this batch with lime and bergamot essential oils. Bergamot is a long time favorite scent of mine. Recently I picked up a lime and bergamot scented deodorant and I love the way it smells. I knew the next time I made a project with essential oils this was going to be the perfect combination.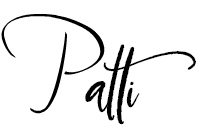 ---
More Homemade Bath and Body Crafts
Print
DIY Foot Scrub
Epsom salts, coconut oil, and your favorite essential oil scents come together to make this wonderful foot scrub spa treatment rough dry skin and calluses on your feet. It can be used all year long and is perfect for gift giving.
Equipment
Microwave or old pot for the stove
Instructions
Heat the coconut oil in a pan or in the microwave to soften.

Combine with Epsom salts in a large mixing bowl. Stir well

Add 30 drops of essential oils of your choice for scent to the mixture.

Mix well and pour into jars.
Notes
Plastic jars are best so that you can use them in the shower and/or tub and not worry about glass breaking if you drop it.