These shower steamers use essential oils for a wonderful aromatherapy experience. A nice alternative to bath bombs for all your shower loving friends.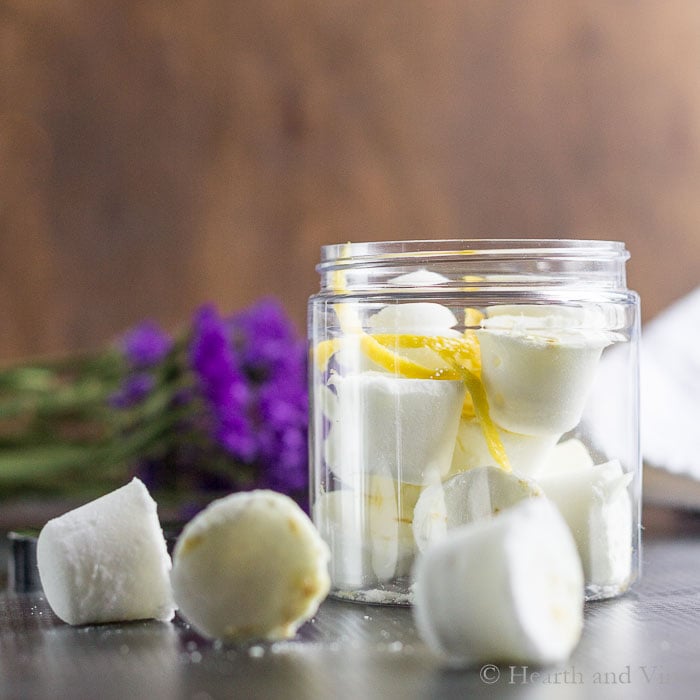 I'm not a bath person. Maybe if I had one of those gorgeous deep soaker tubs, that sits just under a window with a beautiful view. But, my master doesn't even have a tub, and the hall bath tub is not very deep, nor does it have a view. My girls love the bath and they loved the bath salts I gave them at Christmas, so I was thinking about making bath bombs. But, a recent common cold had me wanting something that I could enjoy in the shower. This is where the shower steamers come in.
This post contains some affiliate links (that means if you make a purchase after clicking a link, there's no additional cost to you, but I will earn a very small commission.) Click here to read my full disclosure policy.
Nothing helps a stuffy nose like eucalyptus oil. The same or similar ingredients you find in vapor rubs and cough drops, this essential oil, was a big help in the shower.
I had a mini muffin tin and a plastic mini ice cube tray so I made two different batches. The first one was made with eucalyptus oil
and the second with bergamot oil
.
Shower Steamers Supplies
1 box Baking Soda (approx 1 1/2 cups)
1/3 - 1/2 cups water
1 teaspoon of essential oil (~80 drops)
a mold (I used a 12 mini muffin tin and 21 mini ice cube tray)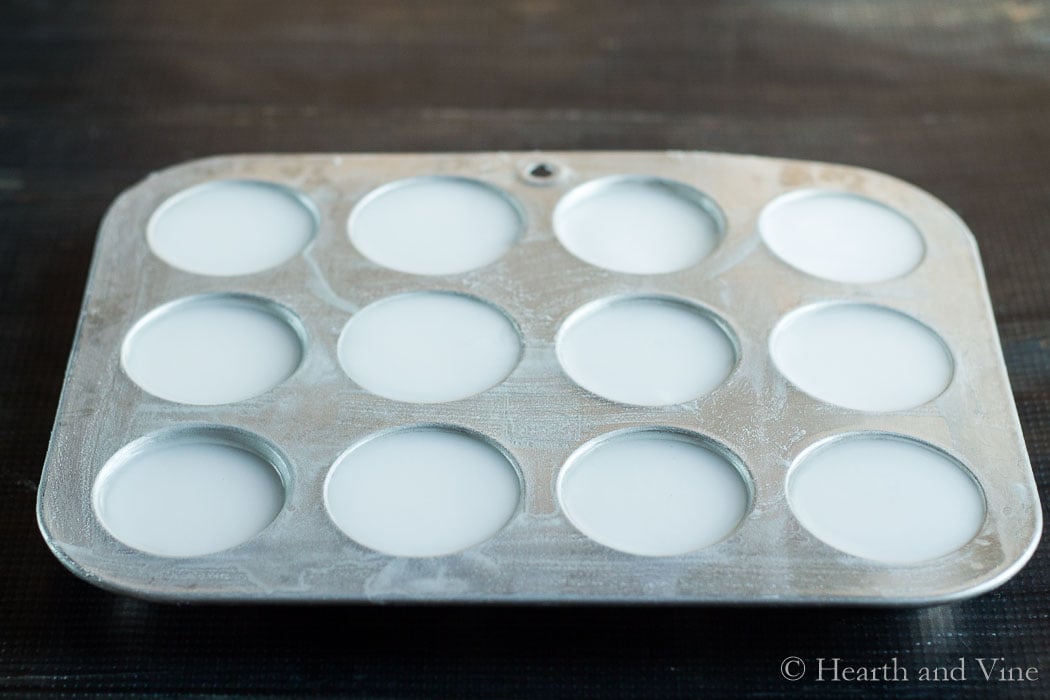 The Process
Using a large plastic bowl and plastic spoon, mix the water and baking soda together. You want it to mix easily but not become watery. This ended up being somewhere between 1/3 - 1/2 cups of water for me.
Add your essential oils and mix well.
Scoop into the muffin tins that have been greased a little with oil. I used olive oil, but you can use coconut or vegetable oil. You could even try using paper liners but that seems like a bit of a waste.
Let them dry overnight. Then flip over the tin and tap out the steamers.
Let them dry further (1-2 days more if necessary) until they are nice and firm, before storing in a covered jar.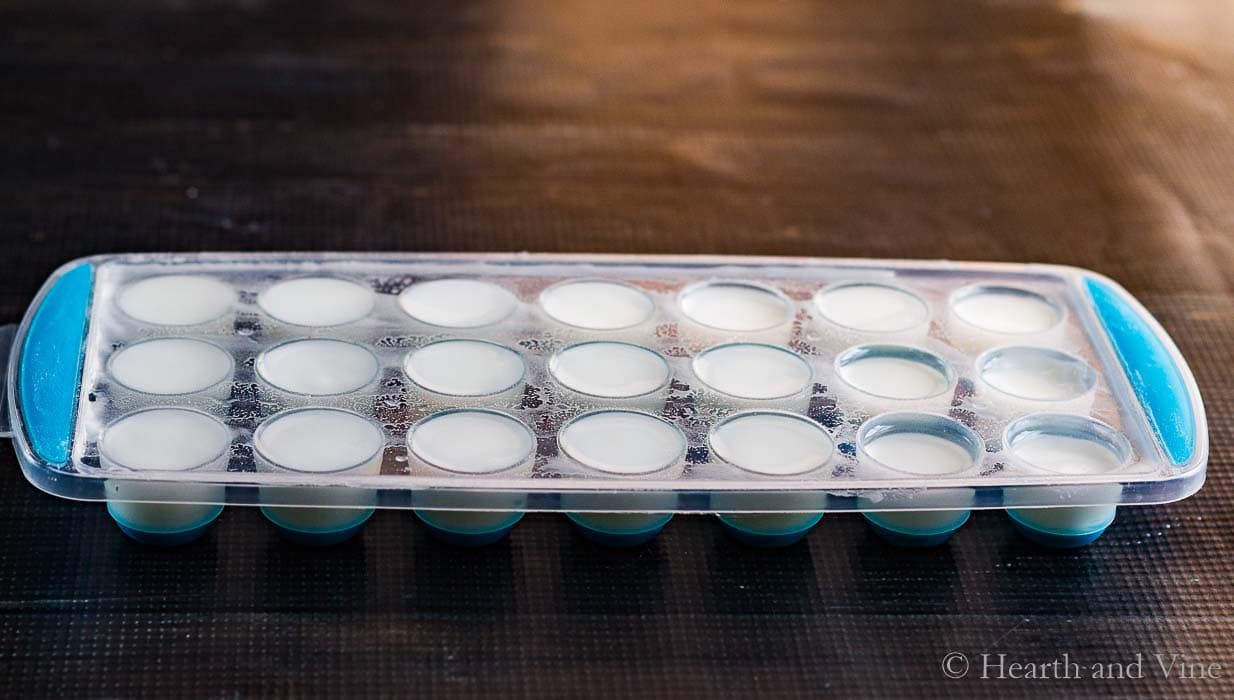 This second batch barely had enough to fill the entire tray. This tray is nice because it has little bubbles on the bottom, making it easy to push the cube out of the tray. I used bergamot oil in this one because it's my favorite, and makes an invigorating citrus scent in the shower. I even added a little grated lemon zest on top for decoration.
Shower Steamers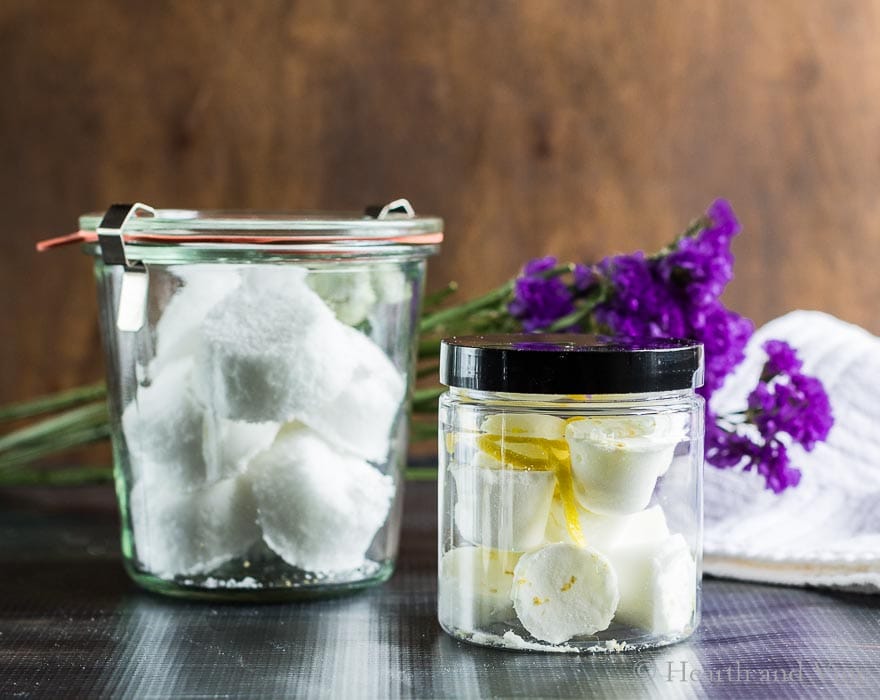 The Experience
Simply set one or two shower steamers on the floor of the shower. Somewhere it will get wet but not pummeled with water, and let it dissolve. The water and steam will activate the essential oils permeating the air, giving you a spa like experience. When you are done rinse any remaining bits down the drain or leave it for the next shower.