This sugar body scrub is made with coconut oil, sugar and essentials oils. It's super easy to make and I've even included free printable labels if you want to give away a few to your friends.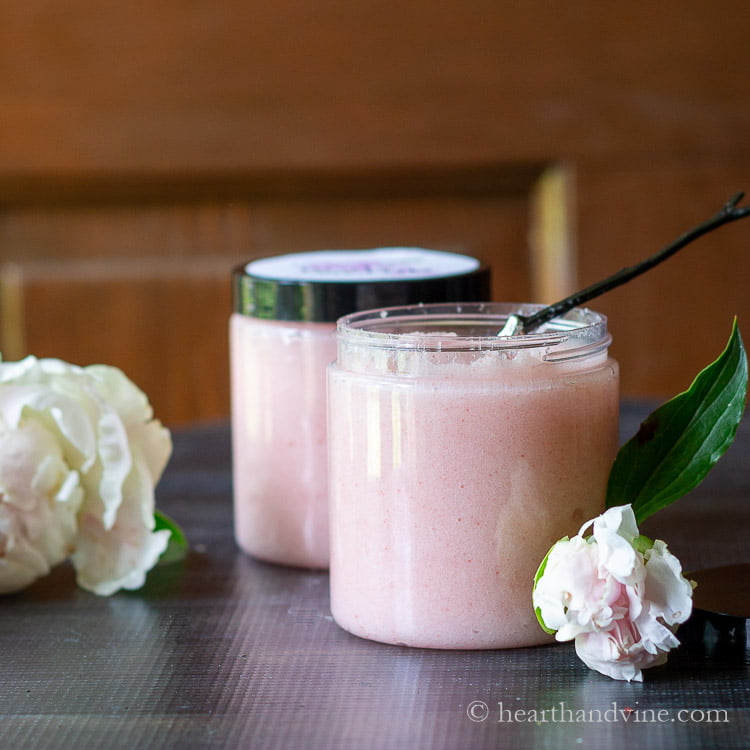 This project is perfect for "make and takes", girls night out, or any group gatherings where you want to enjoy creating something while sharing time with others. Of course, it also makes a great gift.
This post contains some affiliate links (that means if you make a purchase after clicking a link, there's no additional cost to you, but I will earn a very small commission. ) i.e. as an Amazon Associate, I earn from qualifying purchases. Click here to read my full disclosure policy.
Homemade Pink Sugar Body Scrub
A good homemade body scrub is nice to use all year long. In the winter when your skin is so dry, a sugar body scrub is helpful and it's fairly gentle on your skin.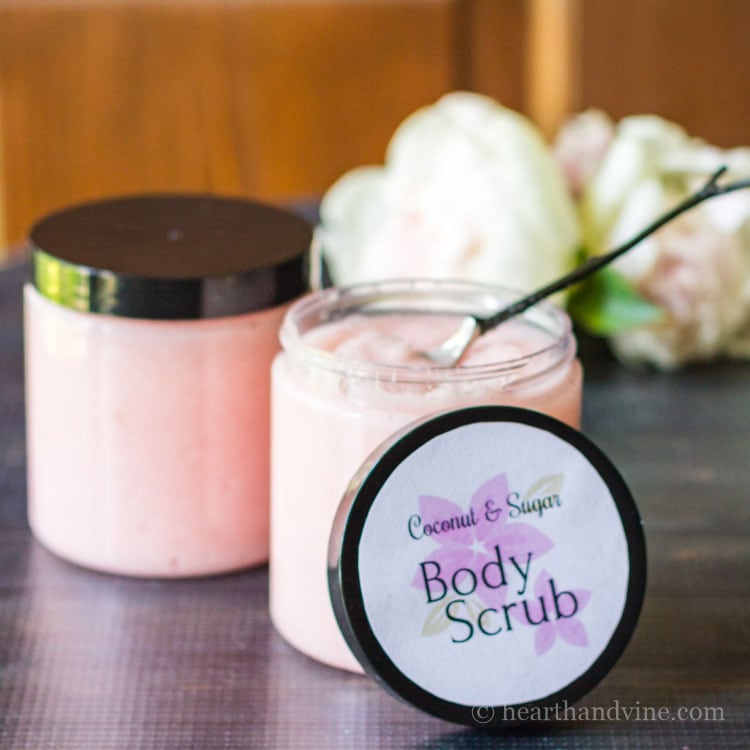 It's also great for exfoliating and polishing skin during the warm weather months when you are showing a lot more skin. Exfoliating your skin removes dead skin and allows the product to go on smoothly and last longer. And, if you're fair skinned like me you probably hate showing your white legs in public. I don't have the time to lay out in the sun, and with my family's skin cancer history, it's probably not a good idea anyway. So, I often resort to using a sunless tanning product.
I've tried many and they all smell bad. The one that has worked best for me is St. Tropez Bronzing Mousse
applied with a foam mitt
for even coverage. The other key to obtaining a natural, even tan, with a sunless tanner is to make sure your skin is exfoliated. They all tell you this in the directions.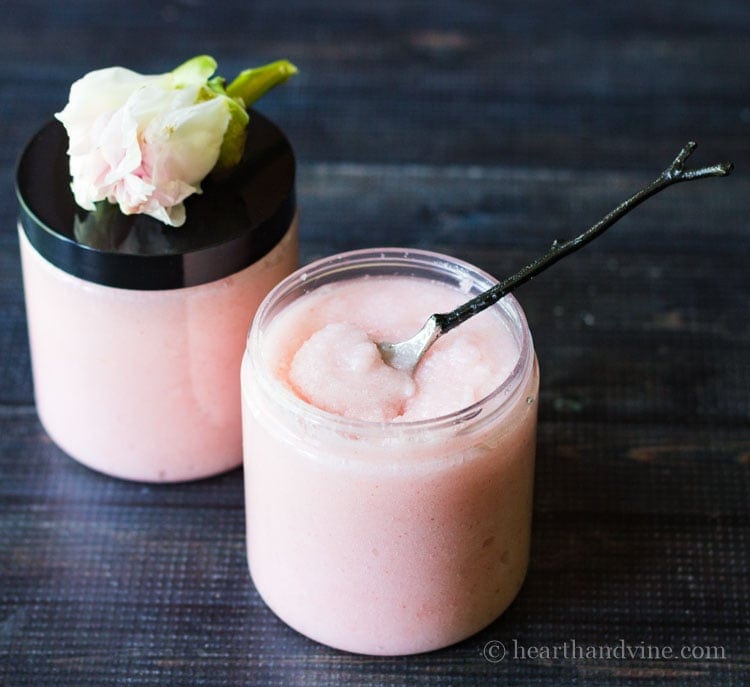 How to Make Homemade Body Scrub
This is where the sugar body scrub comes into play. Using a formula of 2 to 1, sugar to coconut oil, you can make your own homemade body scrub, which is perfect for exfoliating all the dead skin on your body. For this one, I also added a drop of red food coloring to make it a pretty blush pink color. Just like the center of my pretty peonies.
Adding, several drops of essential oil will make it smell great too. Feel free to use any combination of oils that you like best. I used a variety of citrus, lavender, and patchouli. If you want to learn more about blending essential oils, check out this article about perfume oil. You could also use fragrance oils for this project. They are cheaper and you can sometimes find scents that are not readily available in the essential oil market.
Free Printable Labels
I'm using 8 oz. plastic jars
for safety in the shower but you could use mason jars. If you want to make some to give away or sell, feel free to print out the label above which fits perfectly on a sheet of Avery 5294 round 2.5-inch labels. Just click on the image above and it will save a Word document to your computer.
Enjoy making your own homemade sugar body scrub and don't forget to follow up with a good moisturizer or a dry body oil spray.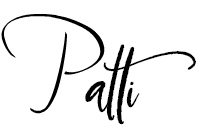 ---
P.S. There are many other fun bath and body projects on this blog like homemade herbal bath salts, shower steamers, and tinted lip balm to name a few. All make great gifts and would be fun to create in groups.
Homemade Blush Pink Sugar Body Scrub
This sugar body scrub is made with coconut oil, sugar and essentials oils. It's super easy to make and I've even included free printable labels if you want to give away a few to your friends.
Materials
1 cup sugar
1/2 cup solid coconut oil
1/2 - 1 teaspoon essential oils, 50 - 100 drops
Tools
plastic bowl
whisk for stirring
measuring spoons
Instructions
Combine sugar and coconut oil in a medium bowl.
Whisk together until smooth.
Add essential oil and mix well until you the scent strength you desire.
Recommended Products
As an Amazon Associate and member of other affiliate programs, I earn from qualifying purchases.