Try this easy DIY project using leaf printing on fabric to create a beautiful negative space design on white napkins. The process is easy and the results are pretty special.
I was really happy with the way these napkins turned out. Using silver dollar eucalyptus leaves and fabric spray created a beautiful negative space design.
This post contains some affiliate links (that means if you make a purchase after clicking a link, there's no additional cost to you, but I will earn a very small commission. ) i.e. as an Amazon Associate, I earn from qualifying purchases. Click here to read my full disclosure policy.
While I was away with friends I came across these beautiful textiles (above). They were quite pricey and I wondered if I could create something similar on my own.
Using Leaf Printing to Create a Negative Space Design on Fabric
I found some silver dollar eucalyptus at Trader Joe's. However, you could use stems with leaves from your backyard. I would have done that but it was too early for leaves in my neck of the woods.
This is sort of the opposite process from the leaf printing art post where I created drop cloth pillows with leaf prints.
Lay your leaves out in the pattern you think you'd like first.
Use spray adhesive to press the stems and leaves in place. Make sure it's one that can be repositioned. My Elmer's spray adhesive states to let the glue set for about 5 minutes first. This way it can be easily removed while still being tacky enough to stay in place.
After you press the leaves and stems into place spray the entire napkin with gray fabric spray paint. I did this on the driveway so I could stand above the napkins and spray directly above it.
You can then remove the leaves. I did this right away and placed the leaf paint side down to the side so that I could use them again.
Caution: It's messy so you may want to wear gloves.
Looks pretty gorgeous to me! The biggest disappointment was that the 3 oz can of paint only covered two napkins. I might try this again with different types of art materials such as acrylic paint and fabric medium and use a small roller.
I'd also like to make a table runner with this effect.
Regardless, I'm super happy with these and can't wait to use them in a basket or hang them in the kitchen.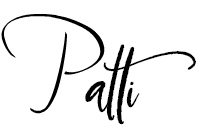 Print
Leaf Printing on Napkins Tutorial
Learn how easily you can make a beautiful textile with a negative space design and leaf prints.
Equipment
Scissors

Gloves (optional)

Newspaper, Cardboard for a protective surface to work on.
Instructions
Wash and dry napkins without any softeners.

Cut your leaf branches in different sizes and create a practice layout on the napkin.

Use spray adhesive on the back of the leaves and stems.

Wait 5 minutes.

Cover the area outdoors with newspaper, or another protective material.

Use a small amount of pressure on the leaf branches to adhere them to the napkin.

Spray the fabric paint over the entire napkin.

Gently pull off the leaves and stems to reveal the print and place them off to the side paint side down to reuse.

Carefully move the napkin to a place to dry for 30 minutes.

Repeat the process with a second napkin.

Wait 72 hours before washing with a mild detergent per the fabric paint instructions.
Notes
A 3 oz can of fabric paint was only enough to cover two napkins. You could try using regular craft paint mixed with a fabric medium and roll on the paint with a mini paint roller.