Learn how to create a beautiful custom design on silk, or cotton fabric, with this amazing eco printing technique.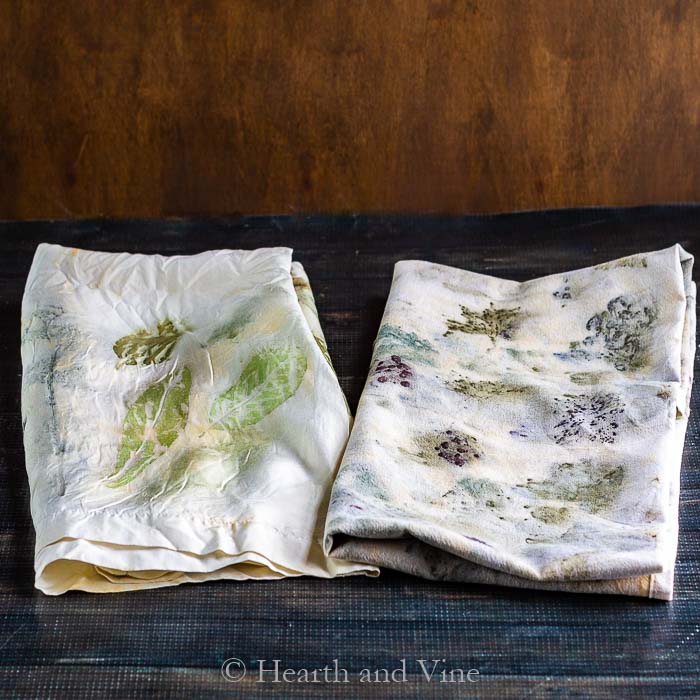 This is a fabulous nature craft that will bring out the designer in you. The result is gorgeous. The time to create this fabric spans over two days, however, it's easy enough to make with the kids.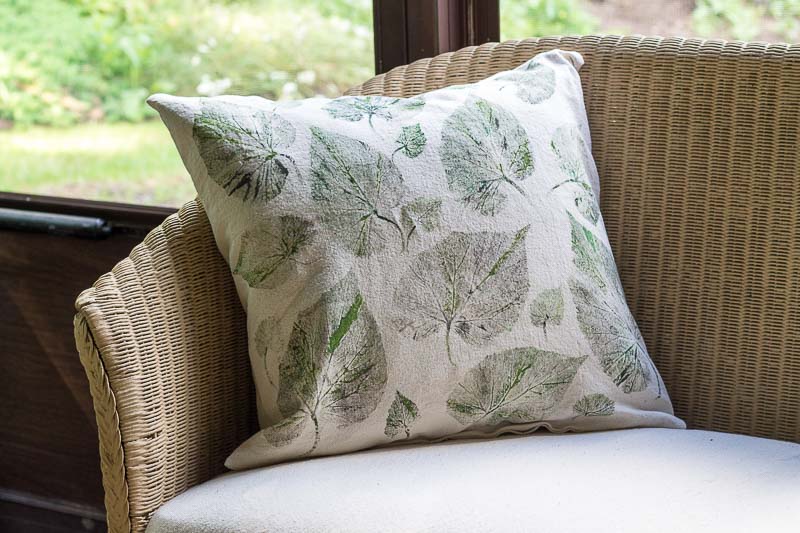 In the past I've printed on drop cloth material using leaves and paint. However, eco printing actually uses the components of the leaves themselves to print onto the fabric. I tried this technique with both silk and cotton. The silk worked a bit better but since cotton is readily available, I thought it would be a good idea to try both. I have many cotton tea towels
in my stash of fabric, but no white or off white silk. Luckily, I was able to purchase a silk camisole at the local Goodwill for a few dollars. A light colored scarf
would have been even better.
This post contains some affiliate links (that means if you make a purchase after clicking a link, there's no additional cost to you, but I will earn a very small commission.) Click here to read my full disclosure policy.
There is a ton of information about this technique online. You can decide for yourself if you want to follow this simple approach, or if you want to really dig into it and use different products to produce even more interesting results.
Eco Printing Process
Start by making a solution of vinegar and iron water a day or two ahead of time. I used 4 cup of water to 2 cups of vinegar and placed this old rusted part in a plastic tub (shown above). Any rusty parts such as nails work well.
Also, for the cotton you need to treat it a day ahead of time with soy milk. I used 2 cups of soy to 8 cups of water and weighed it down with a plate.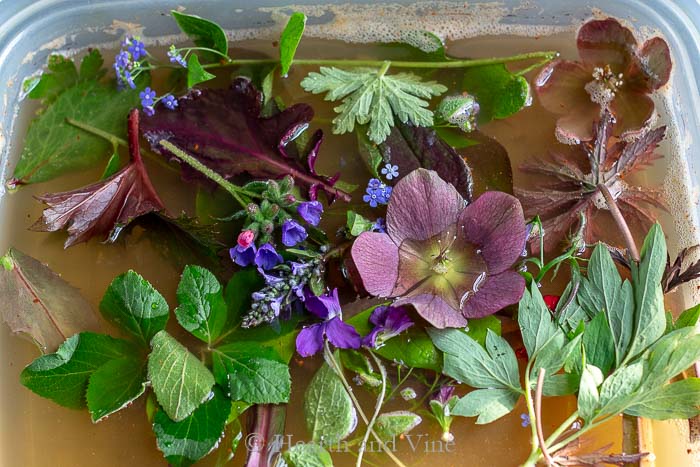 2. The next day, you can start the process by soaking your clean leaves and flowers in the rust water. Leaves high in tannin such as oak, maple, and fruit trees, are considered good candidates. However, I just experimented with different leaves and flowers from the garden. Note: some say you should wear gloves. I didn't, but my hands were quite rough and nasty by the time it was all over.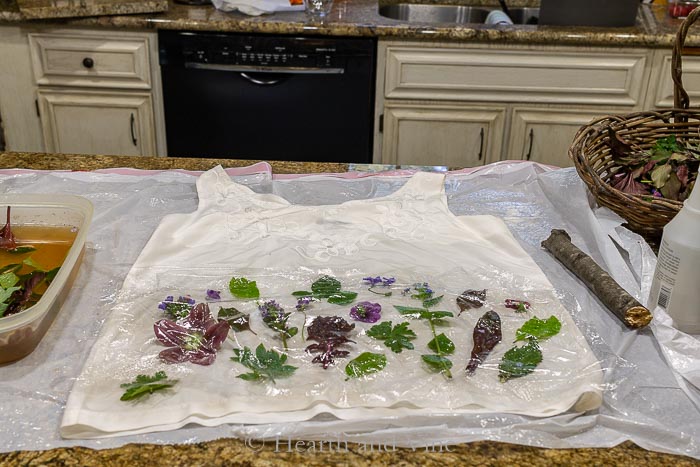 3. This is the silk camisole, you don't need to prep it for this process ahead of time because silk is a natural protein. I did spray it with a solution of 2-1 water to vinegar solution before placing the plant material on the fabric.
4. Cover the plant material with plastic wrap, fold the top down, and roll it up on a wooden dowel or stick from the yard as shown above.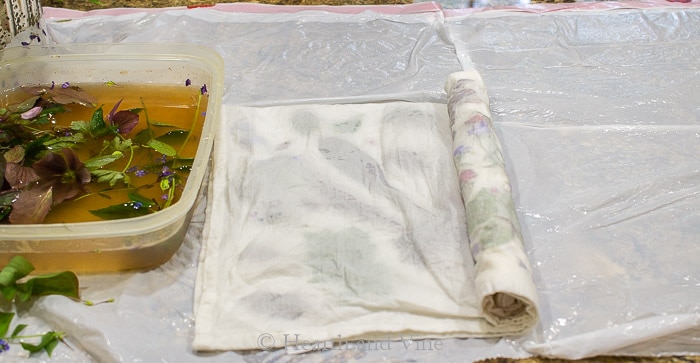 5 Roll tightly and wrap the entire piece with jute or butchers twine.
6. Place your bundles on top of glass jars in a slow cooker, with a bit of water on the bottom. Steam on low for 3 hours.
7. Remove and cool. Then unravel and reveal your masterpiece. Hand rinse in the sink to remove any excess plant material and rust/vinegar residue.
The silk turned out amazing. You can see defined areas of the leaves, and several distinct colors.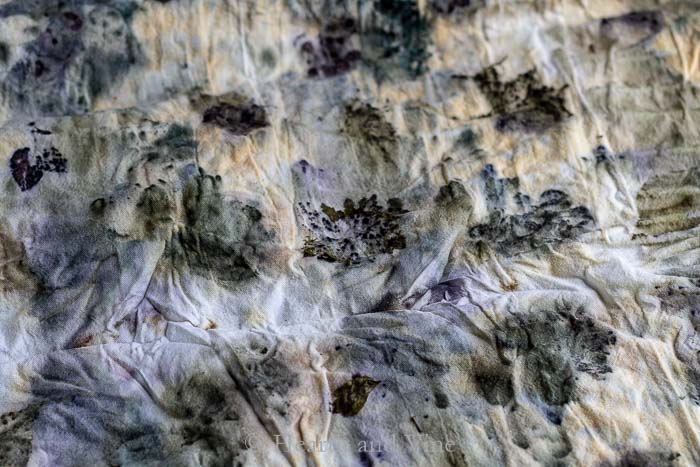 The cotton, though still interesting, was more muted and dark. The rose and geranium leaves seemed to work best.
This project was one of my most favorite yet. I am definitely thinking about what I can make next.
Maybe I'll buy a few silk scarves to print for Christmas presents. Or, I could make silk pillow cases. What would you do with a pretty nature printed silk fabric?