A cotton tote, fabric paint, and some pretty flowers and leaves are all you need to try this creative sun printing on fabric project.
Last year I tackled Eco Printing but I hadn't tried sun printing yet so here we go. This is something you can easily do with the kids. I used a tote from Hobby Lobby but you could use any cotton fabric to print on t-shirts, napkins, wall hangings or bandanas.
This post contains some affiliate links (that means if you make a purchase after clicking a link, there's no additional cost to you, but I will earn a very small commission. ) Click here to read my full disclosure policy.
Supplies for Sun Printing on Fabric
Cotton tote or fabric
Fabric paints
or fabric medium
to add to basic craft paints
Plant material - (flat works best)
Paint the area you are going to print on first. I used fabric paints but you can use regular craft paints. Just add a fabric medium so that the color will not wash out.
Next, place your plant material over the painted area.
Set it outside in the sun on a piece of cardboard. Cover with some hard plastic, plexiglass or regular glass weighed down with rocks. This lets the sun bake the fabric and protects the plants from being blown away from the wind.
After about 1-hour check to see how the process is working.
Let the project dry for 24 hours and then use an iron on the reverse side to set the paint.
The effect is subtle but I really like it.
For a stronger look, make sure your paint is deeper. This one was a lighter wash of color.
You can also go the entire cyanotype route. Cyanotype is a chemical process that produces cyan blue print. Maybe not for the kids but it produces a beautiful effect. You can buy cyanotype paper
and fabric
online. You can also buy the cyanotype chemicals
and create pretty fabric as shown in this article from Apartment Therapy about Making Cyanotype Fabric. The caveat is that they are all blue.
Either way, it's a fun experiment using the beauty of nature to create a unique look.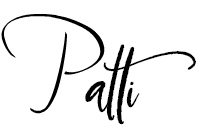 ---
P.S. You may also like this Batik Fabric Art post or this Eco Printing idea. You can find them and many more on my DIY Projects page.
Click Here to Save to Pinterest!