These leaf print, drop cloth pillows ,were so easy to make, and though I wish I had a artists hand that could draw beautiful leaves, the beauty of nature works just as well. 
Leaf Print Drop Cloth Pillows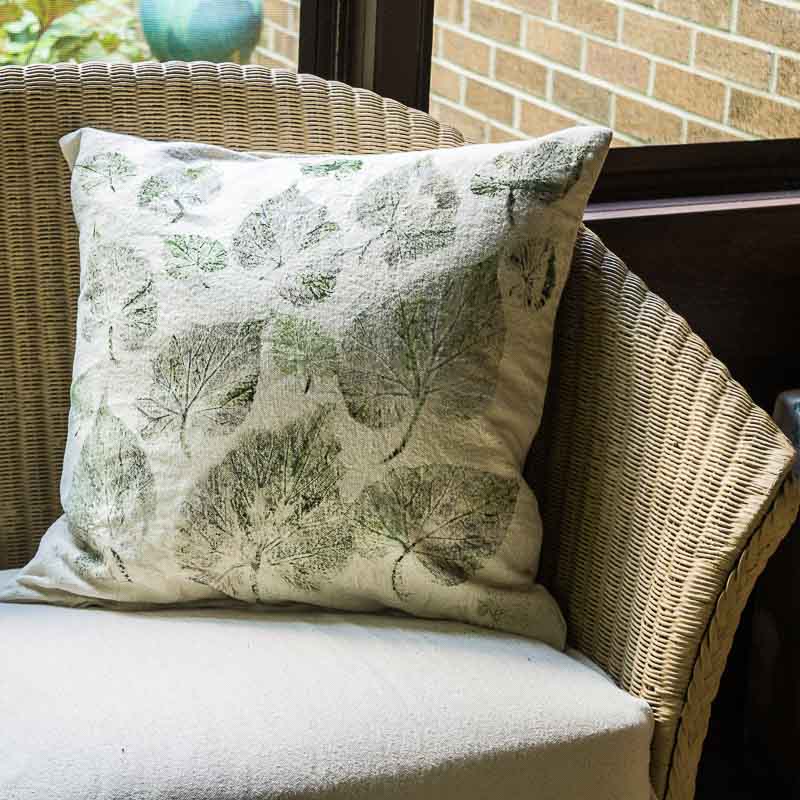 contains some affiliate links for your convenience.  Click here to read my full disclosure policy.
Materials
Cotton Drop Cloth
Pillow Inserts or old pillows you want to cover
Craft Paint – in a few varying colors
Fabric Painting Medium
Paint brushes
Brayer
Leaves of any kind
The Process
Wash and dry the drop cloth material.
Wrap some of the drop cloth around the pillow and pin in place. I find this works better for me than measuring and cutting.
Make sure one edge (right side here) is about the seam allowance you want, so once you are done pinning, you can take out those pins to remove the pillow for sewing. Also, I always fold the material over the pillow so that there is one less side to pin cut and sew.
When you are finished pinning you can trim the excess fabric.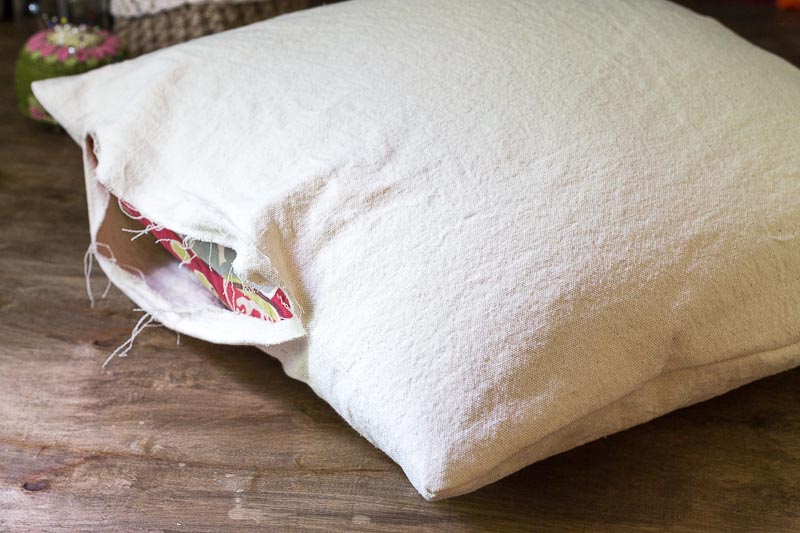 Remove pillow, and sew, leave about 1/2 of one side opening for turning and to have enough room to stuff the pillow back inside. Press fabric if needed. I wasn't worried about this paint leaking through the fabric but if you are using a lighter fabric you may want to put a piece of paper between the front and back just in case the paint bleeds through.
Next prepare a plate with shades of green paint (I also used black) and fabric medium.
Coat the back of a leaf with the different shades of paint.
I used Begonia grandis leaves because I liked the shape and the veining on the back.
Flip it over and use the brayer, starting from the middle, and roll out in all directions.
Carefully remove the leaf to reveal your print.
Test a few color options and the amount of paint on a piece of scrap fabric, to get a feel for the brayer and the look you like best.
I also added a stem free hand with a thin paint brush.
I ended up making two of these to cover the pillows on my screened porch as part of the makeover we are working on. Stop back later this week to see the reveal.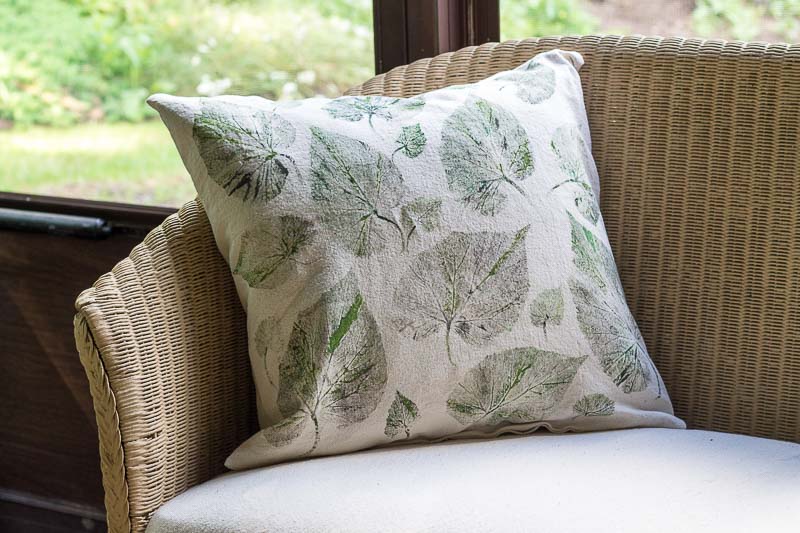 You see, even if you don't have an artists hand, you can use the beauty of plants to make a pillow like this one. I really love the way they turned out. An easy, and cheap way to spruce up our porch.