Learn how to make a customized fabric photo transfer notebook to give to someone special using their own personal images.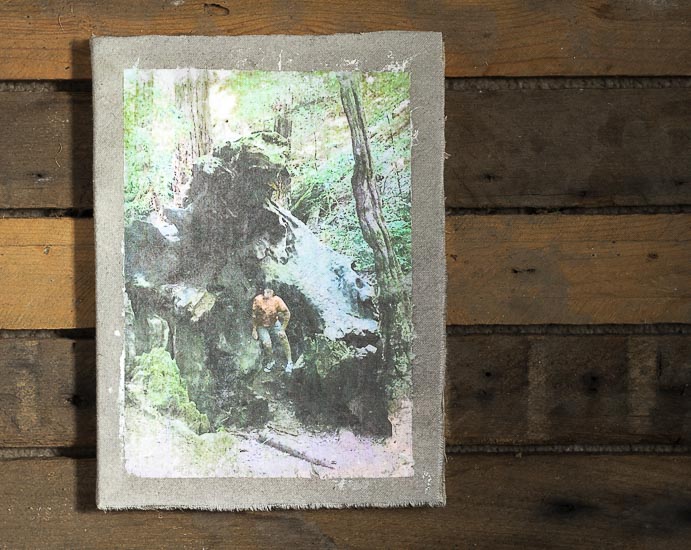 It's my brother-in-law's birthday. He's a fellow blogger, the creator of Daytripping with Rick, so I thought I would make him a personalized blogger gift. I know I am forever taking notes and jotting down ideas, so I created a fabric photo transfer notebook, using a couple of pics from our recent trip to Sonoma.
This post contains some affiliate links (that means if you make a purchase after clicking a link, there's no additional cost to you, but I will earn a very small commission.) Click here to read my full disclosure policy.
Materials
Notebook
Fabric (I used drop cloth canvas fabric, but any nice cotton will work)
Photo Transfer Medium
Color copies or prints of your photo(s)
I picked up this nice notebook for around $5. The drop cloth canvas was leftover from my Botanical Pillows article. I liked the rustic feel of the canvas, and I wanted something heavy enough to cover the stripes and dots of the notebook.
Step 1
Draw an outline of the notebook onto the fabric on the wrong side (this drop cloth had no wrong side), in pencil. Be sure to indicate the area of the spine to help with alignment.
Step 2
Print, and cut out your photo(s). If you don't have access to a color printer, you can have them photocopied in color at a local copy shop. Roughly position the photos on the cloth. I chose to make mine slightly smaller than the fabric. Although, I do think full photo coverage could look really nice. The front cover will display the picture on the right, of Rick's son, Max, also my Godson, amidst the redwoods of Armstrong Redwoods State Natural Reserve. The back cover, on the left, is a picture of Rick and Max combing at Goat Rock Beach.
Note: Be sure to reverse, or make a mirror image of your photo, if you are using any letters or images that show direction.
Step 3
Apply a thick coat of the transfer medium on top of the photo.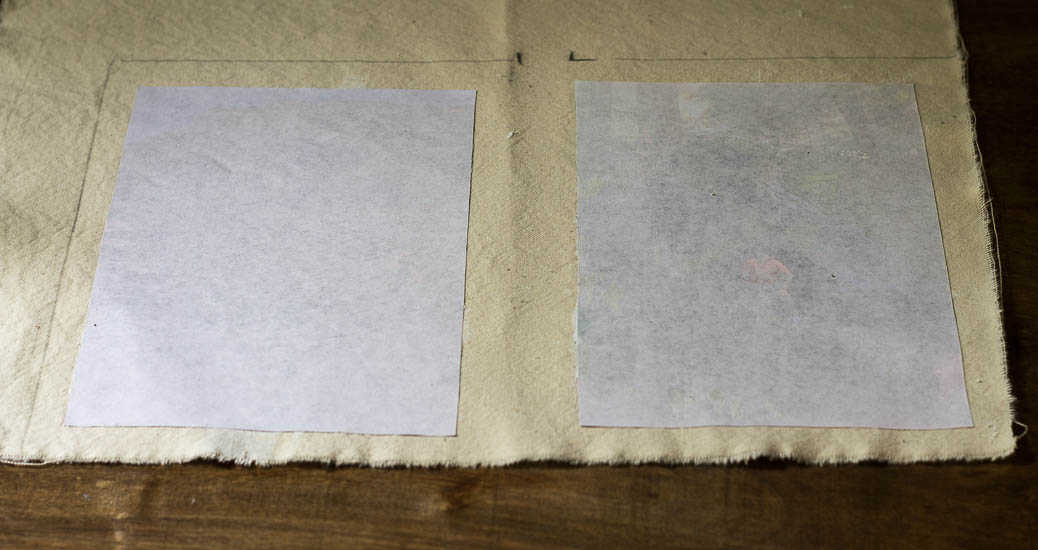 Step 4
Place the photos face down very carefully. Try to avoid touching the transfer medium. Smooth out any air bubbles with your fingers, or with a straight edge, such as a ruler. Wipe away any medium that sneaks out from the edge. Let sit for 24 hours
Step 5
After 24 hours wet the image all over with a sponge.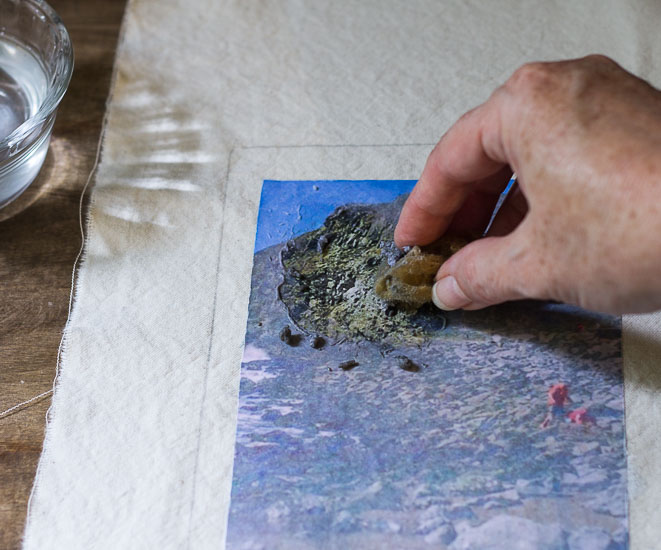 Step 6
After 2 minutes starts removing the paper by making circles with a damp sponge. The paper will pill up, revealing the image underneath, like magic.
I noticed that I was getting some ink on the canvas outside the photo. This worked out for me because it gave the project a nice rustic look. However, you could tape off the edges and/or be more diligent with cleaning your sponge.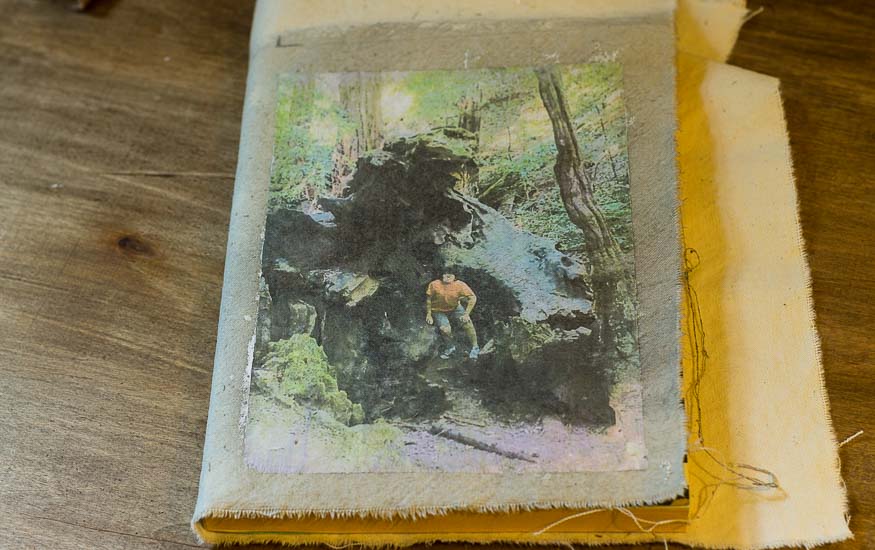 Step 7
After allowing the fabric to dry, re-fit it to the notebook, marking off where you want to cut the final piece. Cut and glue the fabric to the notebook, using Mod Podge, white glue or spray adhesive.
Fabric Photo Transfer Notebook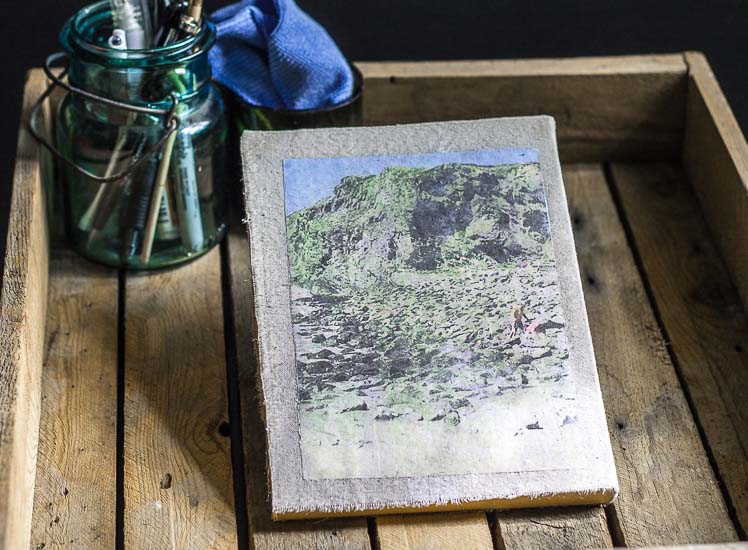 I'm happy to say that Rick loved this fabric photo transfer notebook, and I loved making it.
This project turned out to be a really nice personalized gift, and one will definitely do again.