Try this easy DIY wood block art project that you can make in under an hour with free printable botanical bird prints for your home decor.
Birds and springtime go hand in hand and today I'm sharing a super easy spring decor craft that you can create in about an hour.
This post contains some affiliate links (that means if you make a purchase after clicking a link, there's no additional cost to you, but I will earn a very small commission. ) i.e. as an Amazon Associate, I earn from qualifying purchases. Click here to read my full disclosure policy.
How to Make Wood Block Signs of Birds
Supplies
Bird prints (see below)
6 x 6 inch Wood Blocks (actually MDF blocks)
Computer
Color printer
Scissors or paper cutter
Foam brush
Sandpaper
Dust cloth
Top coat wax, polyurethane, or varnish (optional)
Dust off the blocks and brush on a thin layer of Mod Podge or white glue on one side.
Note: You can cut up your own blocks from natural wood scraps you may have laying around. Just know that the size of a 2x6 piece of scrap lumber is actually 1.5" x 5.5". So if you cut one at 6 inches it will not be square and my image will be a little large. However, you could cut them into 5.5-inch lengths to square them off. And you then may be able to shrink the images to different size variations with your printer software.
To prevent wrinkles and bubbles just stack the blocks on top of each other and place something heavy on top like books as shown above.
Use some sandpaper, any kind, and rub off the corners and edges to give the art blocks a vintage look.
So easy and so cute. Don't you think?
You could also use these vintage seed packet printables or these botanical floral prints. You'll just need to play around with the sizing.
Place these pretty bird art blocks on your mantel, coffee table, or side table in a grouping as a mini art gallery or any way you like.
I'm sharing two groups of birds. One small bird set, shown above, and a larger bird set is shown below. Feel free to print them all.
Use one side of the block for one bird and use a different bird print on the back of the block. This way you will have bird prints on both sides of the wood block and can play with them and switch them out whenever you want.
I think these botanical bird art prints on wood make a great statement for anyone's spring decor but let's face it, they are nice enough to keep around all year long.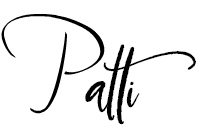 Print
DIY Wood Block Art with Birds for Spring
Here's an easy tutorial that shows you how to create pretty art prints on wood for your spring decor.
Equipment
Computer

Color printer

Scissors

Foam brush

Sandpaper

Dust cloth
Materials
Mod Podge or white glue

Top coat wax, polyurethane or varnish (optional)
Instructions
Print out the birds of your choice.

Cut the birds using scissors or a paper cutter

Brush on a thin coat of mod podge or glue on one side of a block.

Carefully lay down one of the prints on top.

Repeat with the remaining blocks and the other side if desired.

Stack blocks together and lay a couple of books on top to help smooth out any bubbles.

Sand off some of the paper on the corners and edges for a vintage look.

Protect the prints with some spray poly or a coat of wax if desired.
Notes
You can cut your own wood blocks from a 2 x 6 or whatever size you like. Sand down the edges and use them for the blocks. You may also be able to adjust the size of the prints using your printing software as the images here are 6 x 6 inches and a 2 x 6 piece of lumber is really 1.5 inches x 5.5 inches.