Learn how to make this pretty spring wood sign to hang in your home by transferring this free floral image and filling it in with craft paints.
As springtime rolls around I wanted to make something to add to our home to welcome in the season. Nothing says springtime to me like flowers. Recently I made a beautiful spring peony wreath for our front door, but I think this Hello Spring Wood Sign would look great on the door as well.
This post contains some affiliate links (that means if you make a purchase after clicking a link, there's no additional cost to you, but I will earn a very small commission. ) Click here to read my full disclosure policy.
Isn't it amazing how readily wood products are available now for crafting and DIY projects? I found this nice sized wood plank online
and thought it would be great for a spring project.
How to Make a Hello Spring Wood Sign
First, I painted a light coat of white paint for a brighter background in a thin whitewash style. Just add a bit of extra water.
Then I created a pretty graphic to transfer onto the wood. You can print this out on a regular 8.5 x 11 sheet of paper. Just click on the image and it will open up to a PDF that you can print out.
Next, rub a pencil all over the back of the image.
Then, place the image on the wood with the pencil markings side down and trace over the graphic, leaving the image behind.
Since this wood plank is larger than the sheet of paper I decided to add a few more flowers at the top. To do this just move the image up to an open area and trace an additional flower here and there.
Next, color in with craft paint. These colors don't reflect exactly to the original print but they were the colors I had on hand. I found using a small flat tip paintbrush
was the easiest to color within the lines. But hey, you could use markers or colored pencils if you like.
Finish the project by using a black thin sharpie pen
to fill in the text and lines. Then add detail to the flowers. You could also use a white chalk marker
for the letters and wreath as shown in the floral print.
All that is left to do is hang it up. Or set it on your mantel if you wish. I used a sawtooth picture hanging in the back. However, I also think this would look great if you drilled two holes at the top on each side. Then create a hanger by threading and knotting a piece of thin leather cord through each hole.
Hello Spring indeed!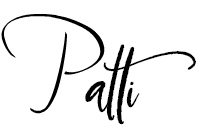 P.S. You can also make a great wooden sign from contractor's shims to hang in your home. See this and so many more ideas on my DIY/Projects page.
Click Here to Save to Pinterest!