This easy wooden sign tutorial shows you how to make a fun rustic pallet-like sign, with contractor shims, glue, and chalk paint.
I have yet to make something out of a pallet, though I love the projects I see others making with them. One day I came across a pack of contractor shims, and they reminded me of the raw rough wood that you see in pallets. I thought it would be fun to use them to make a wooden sign, Something you could give as a gift for Mother's Day, Teacher Appreciation Day, or any special occasion.
This post contains some affiliate links (that means if you make a purchase after clicking a link, there's no additional cost to you, but I will earn a very small commission.) Click here to read my full disclosure policy.
Supplies
Contractor shims
(I used 18 12 inch shims for this project)
Wood Glue

Paint
(I used FolkArt Chalk in Cascade)
White Chalk Marker
Start by gluing the shims together, with the thin tapered end of one piece, matched up to the thicker end on the other. This makes a nice even piece of wood. If your shims are particularly rough, you may want to run a bit of sandpaper over them first.
Paint the wood pieces with your favorite color paint. Then, arrange them with a little bit a spacing between, and enough space for two additional wood pieces to cover the back. I used 7 pieces for this sign. You could use more or less, depending on what looks good to you. Once you get the layout that you want, glue the back pieces perpendicular on top of the others.
Print out some words on your computer to trace onto the sign. I went with a welcome home statement, but the options are endless. A monogram, someones name, or just search google for favorite quotes like Worlds Greatest Mom, Home Sweet Home, You Are My Hero, etc..
Use a pencil to rub all over the back, and then trace it onto the wood by pressing firmly all along the printed letters.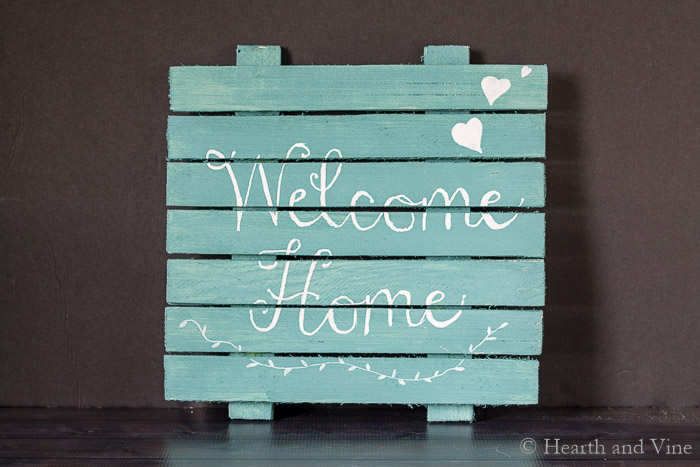 Then use a chalk pen
to fill in your pencil tracing and add a few freehand doodles.
You could add a picture hanger
to the back, and that may be a nice touch if you're are giving it as a gift. Otherwise you can just rest a nail on the opening between the slates.
Wooden Sign from Shims
I think it turned out pretty darn cute.
You May Also Like: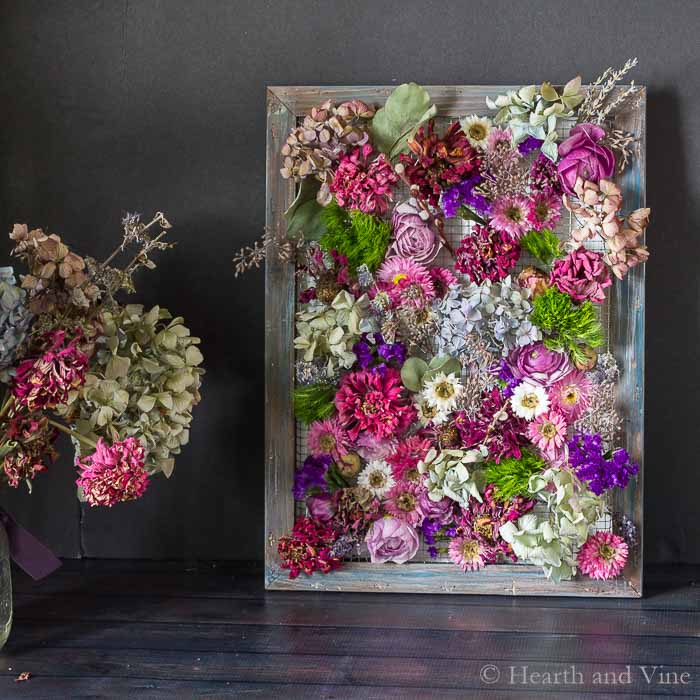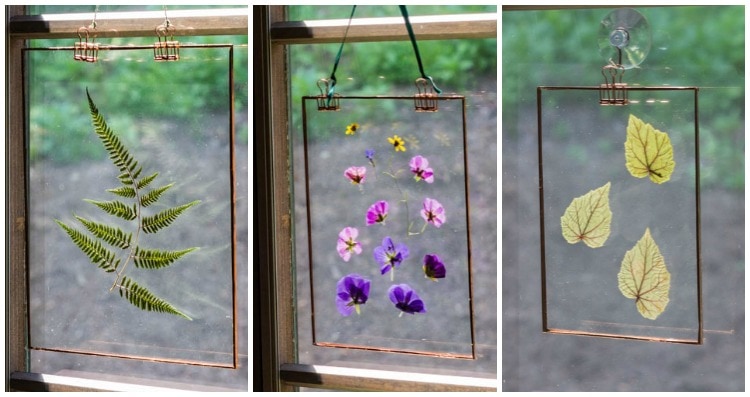 Wood Crate Flower Centerpieces