Learn how easily you can create a beautiful and functional pallet garden. Perfect for vertical gardening in small spaces.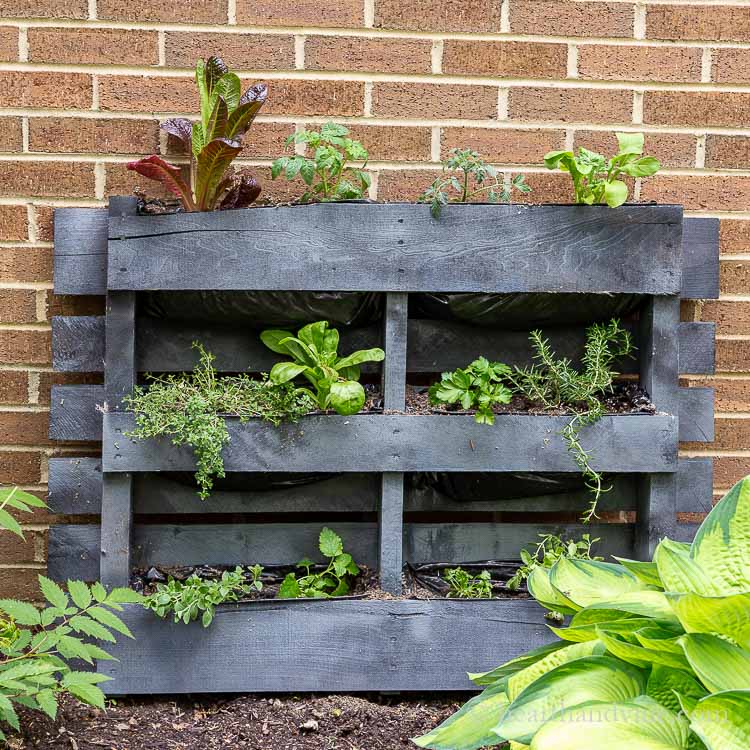 I've been wanting to create something with a wood pallet and recently my daughter obtained a few for her apartment. So I asked if I could take one home for myself.
I decided to try making a vertical pallet garden with mine and I love the way it turned out. Since I'm more of an ornamental gardener, I thought it would be nice to grow some edibles. You can see my plant list below.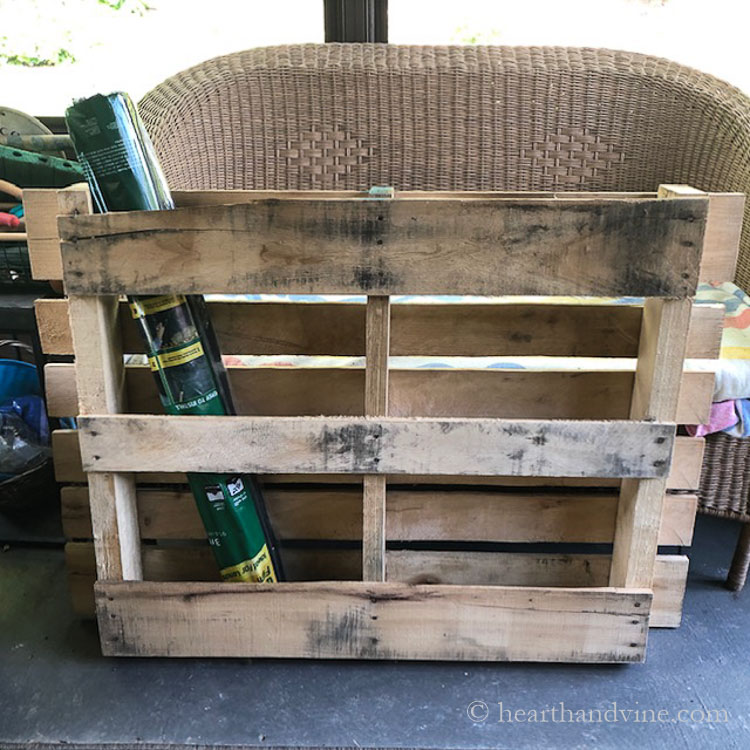 How to Make a Pallet Garden
You can see what the plain wood pallet looks like in the photo above. The top left side is a little broken but I didn't mind it.
Inside is a roll of landscaping fabric that you can find at any hardware or big box store. You will also need a staple gun for this project.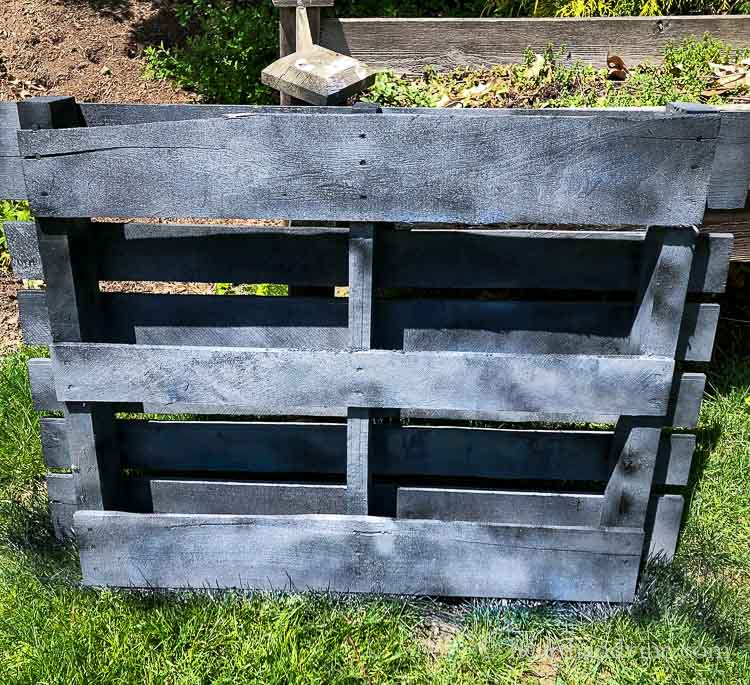 If you want to you could paint the pallet first. I spray painted it using gray indoor/outdoor spray paint first. Then I added a little leftover blue and black paint to give it some dimension.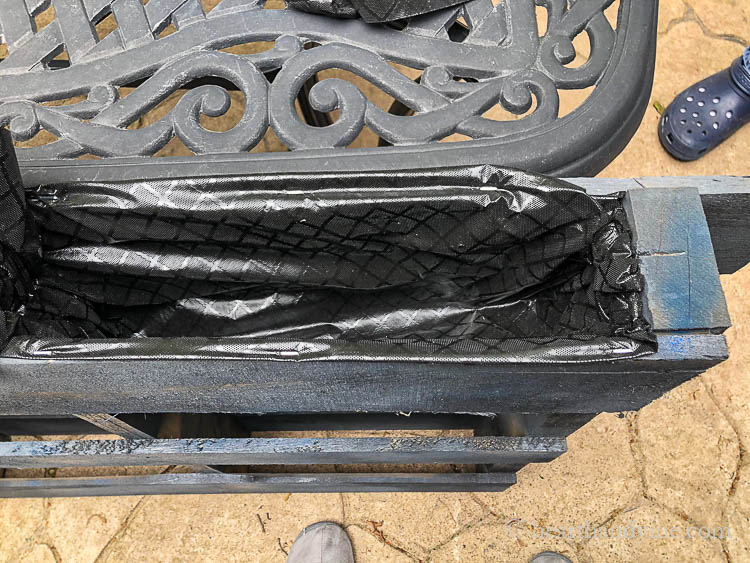 Next cut some of the landscape fabric and line the cavities of the pallet using a staple gun to keep it in place.
This will give you enough room for soil and plants. And, since the fabric is porous any extra water will drain through.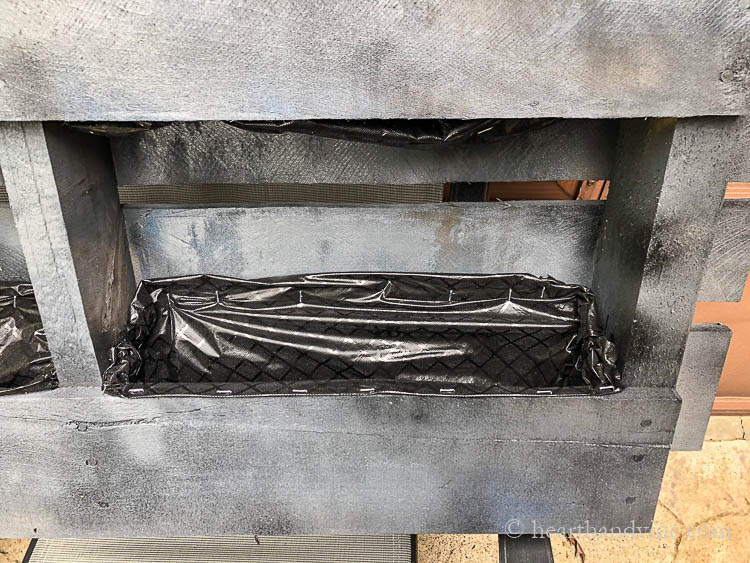 Here's what the pockets look like when finished.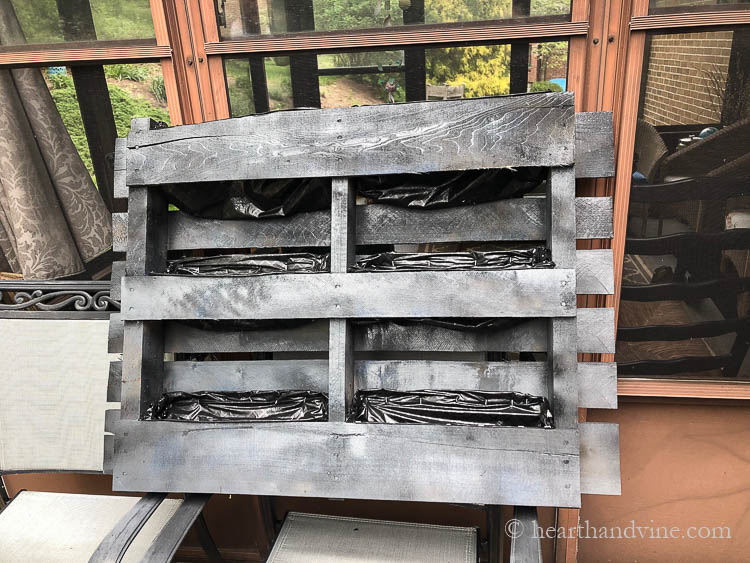 It can be a little challenging to get the fabric into the cavities at the same depth. You can see the variations on this photo. Not really a big deal.
Fill the cavities with good potting soil and add plants that will grow well in the area you plan to set your pallet.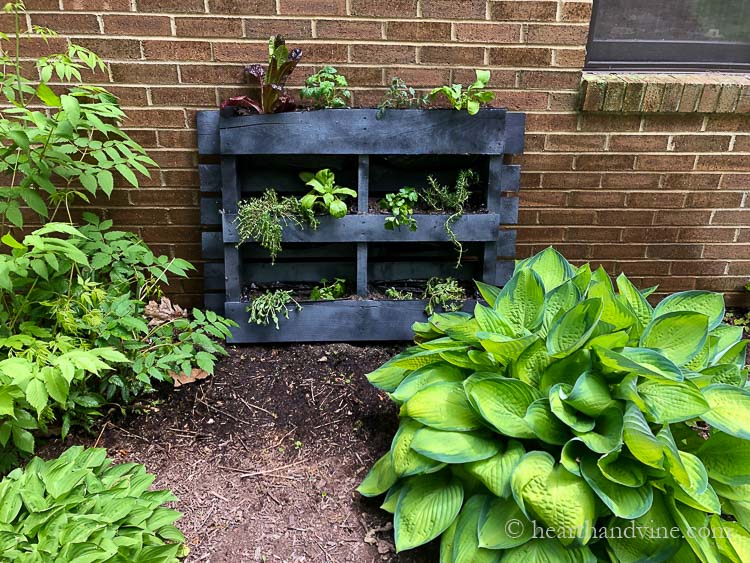 This area gets morning shade and afternoon sun. However, here it will soon be obstructed by the hosta and goatsbeard.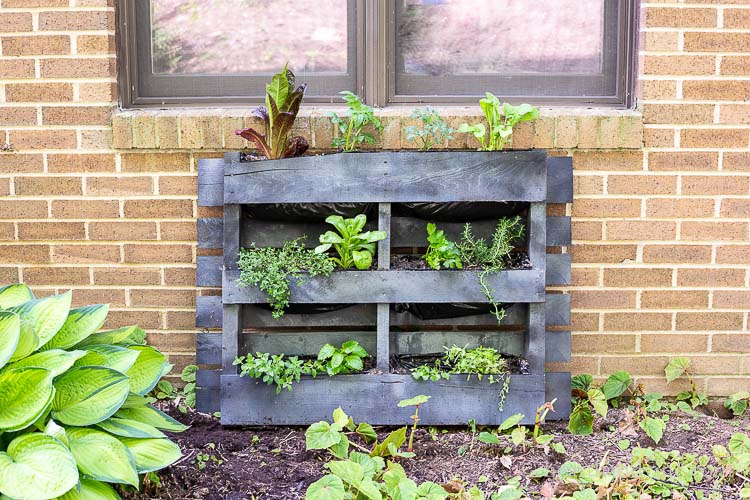 However, I also think it looks pretty sweet under the window. There is quite a bit of perennial begonia in front, but I can easily transplant it to another part of the garden.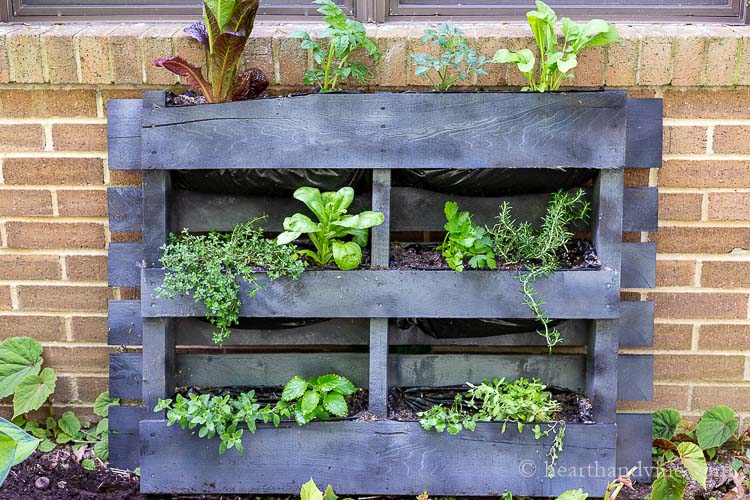 Plant List
Top row: red romaine lettuce, 2 container tomato plants, arugula
Middle row: thyme, calendula, flat-leaf parsley, trailing rosemary
Bottom row: Italian oregano, lemon balm, cilantro, marjoram
I'm sure I'll have to replace some plants if they grow too large or finish their plant life cycle.
At the end of the season, I may move some of the perennials into the garden or leave them to overwinter in the pallet. They should be okay since they are in a somewhat protected area leaning on the brick of our house. That should shelter them from the cold winter months until spring.
Maybe next year I'll plant some flowers in the pallet instead.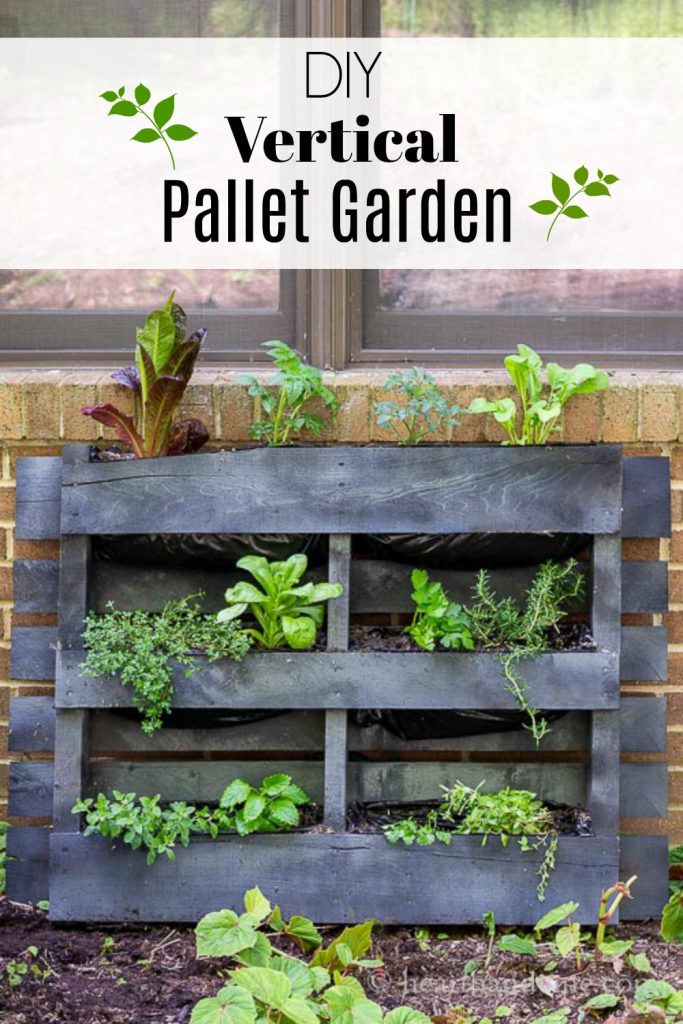 Print
DIY Pallet Garden - Easy Vertical Gardening
Let me show you how easy it is to make a beautiful DIY pallet garden. This is great for small spaces, or apartment living too!
Materials
Wood Pallet

Landscaping Fabric

Spray Paint

Potting Soil
Instructions
Spray paint the pallet the color of your choice. I went with a gray indoor/outdoor spray paint first.

Cut some of the landscape fabric and line the cavities of the pallet using a staple gun.

Fill the cavities with good potting soil.

Add plants that will grow well your area.