Enjoy making many papercrafts with vintage seed packet prints. Several free printables available for your crafting pleasure.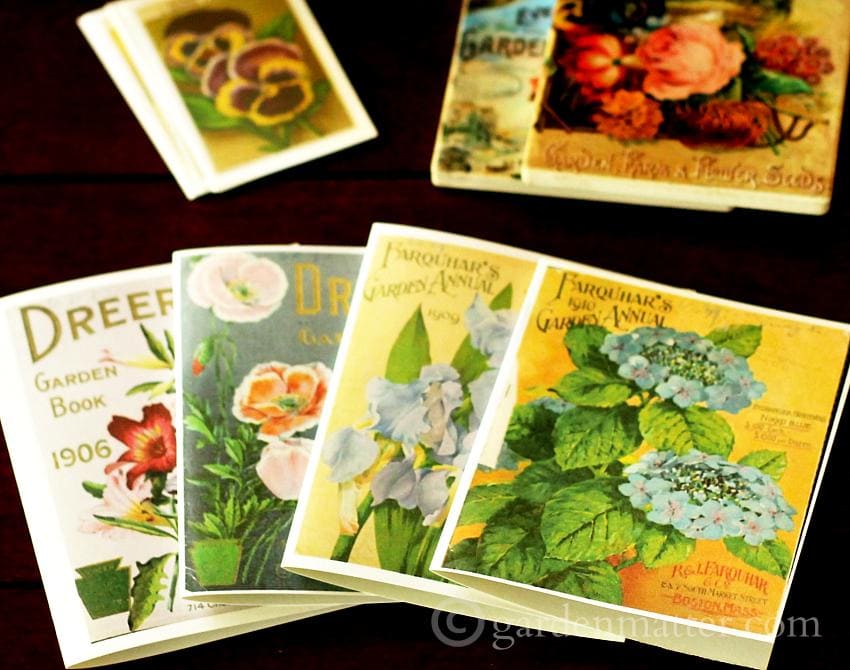 I love the look of a vintage seed packet or catalog.
Did you know that there are several sources of public domain images online?
I scoured the net in search of a few good ones to share with you
For your crafting pleasure, I have made them available to you at the bottom of the post in pdf format.
Please note: All of the images were stated to be in the public domain.
However, I cannot be 100% sure so please be cautious with your usage.
First I decoupaged a couple of dollar store coasters. They will look great on the patio.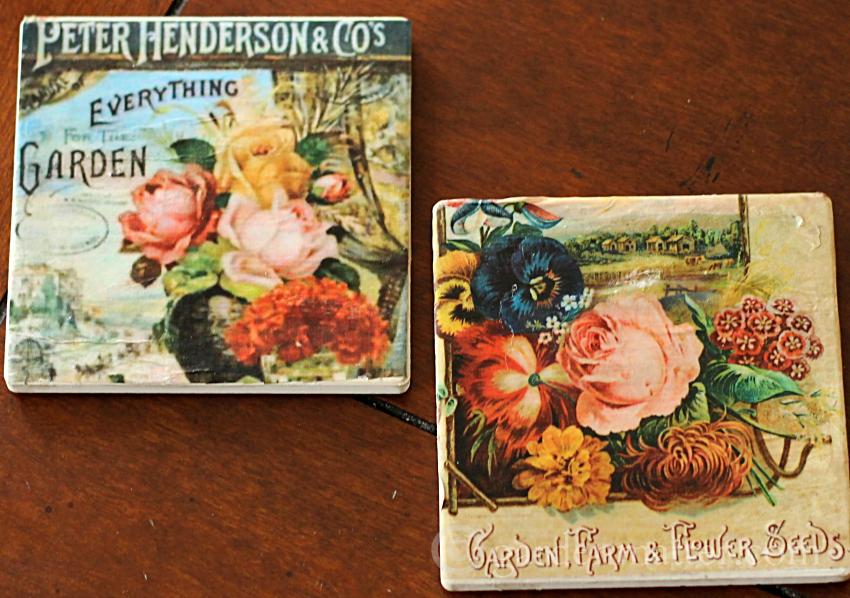 Next, I created some greeting cards which can be used for any occasion. These are printed two to a page so all you have to do is cut them and fold them in half.
Vintage Seed Packet Cards
How about these cute French seed packets I found at: http://olddesignshop.com/. I made a page of gift tags from them.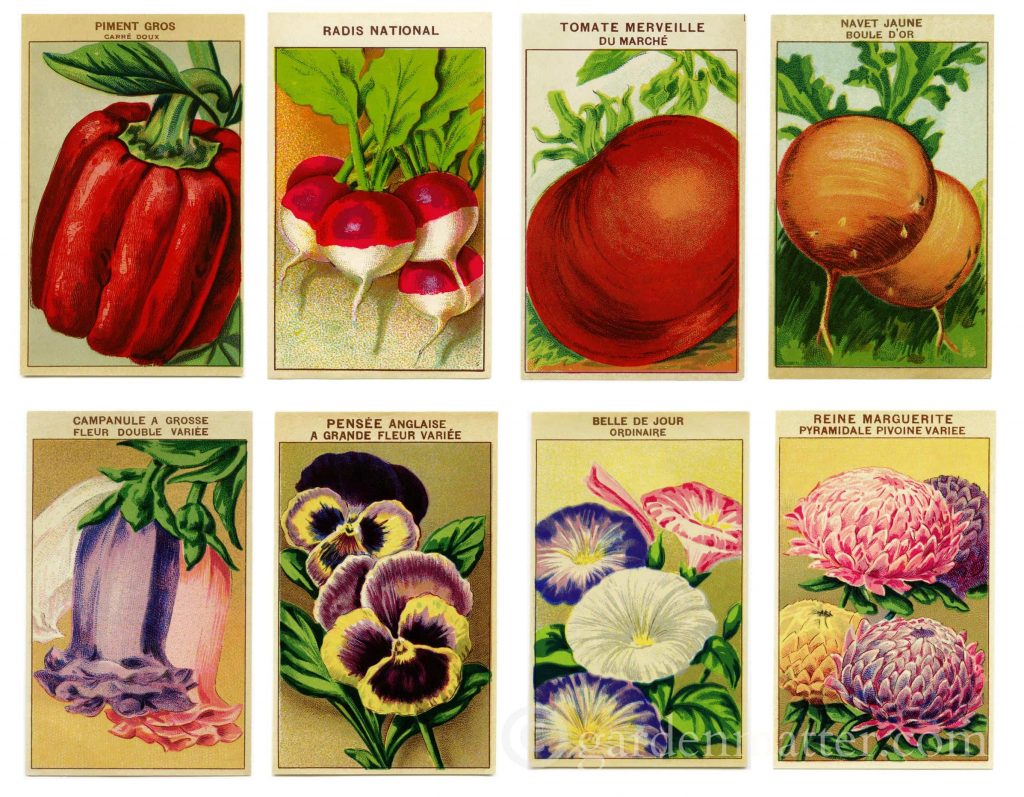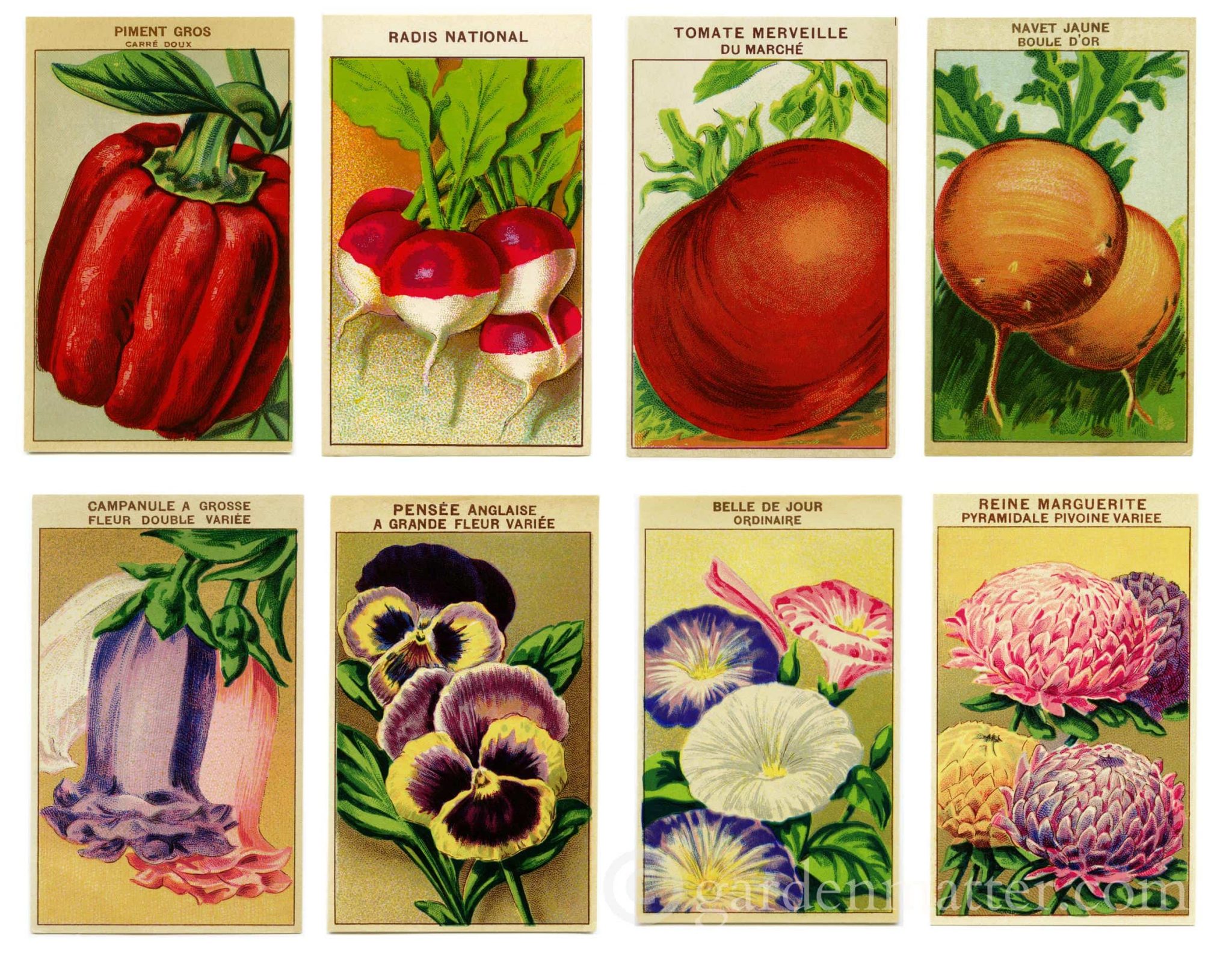 To use these beauties simply pick up some white card stock at your local office supply or craft store and print them out. Enjoy!
You may also like a similar post with more resources on botanical prints here.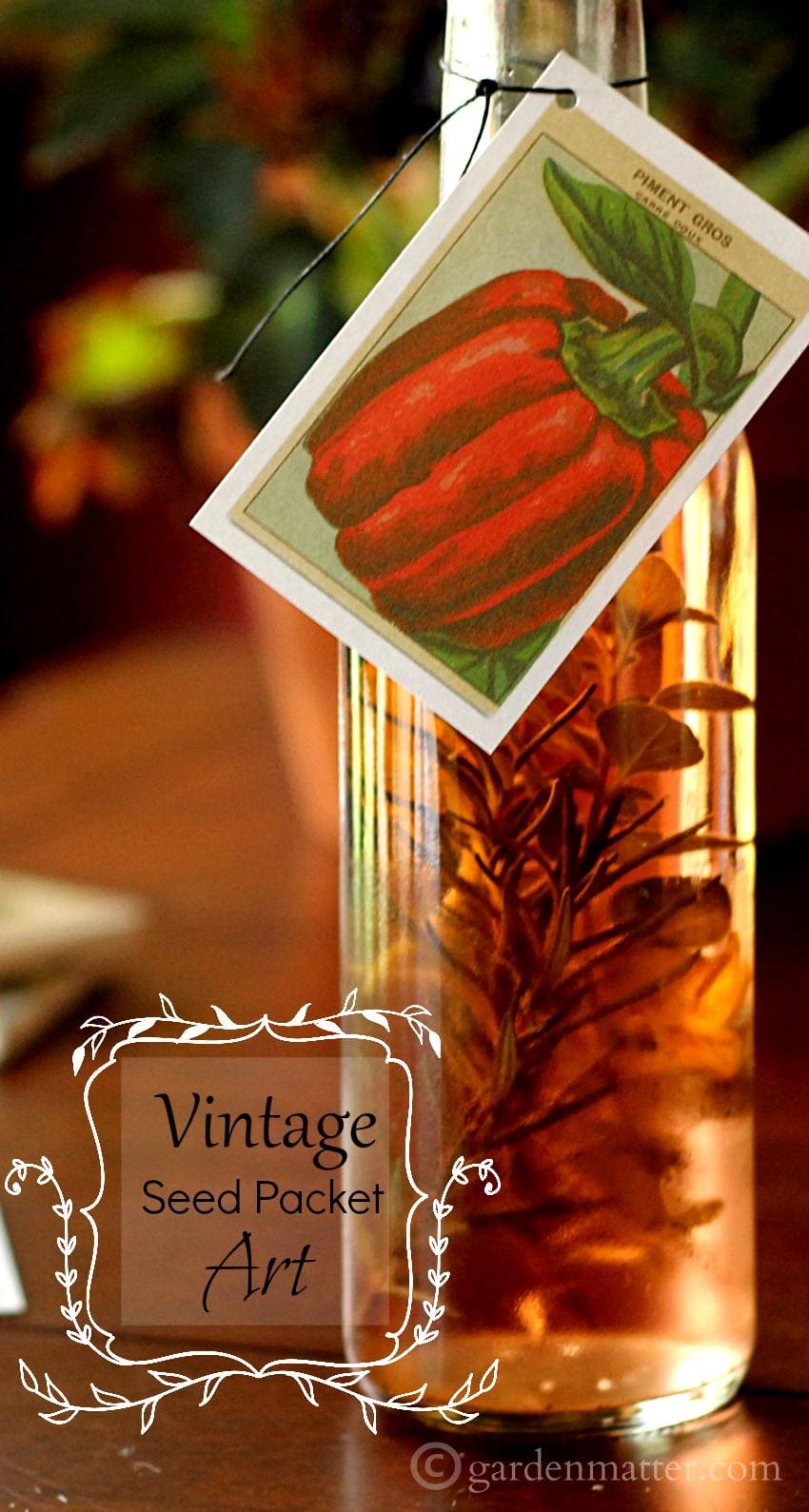 Free Printables Here:
sources:
http://www.publicdomainsherpa.com/public-domain-photographs.html
http://olddesignshop.com/