Learn how you can make your own DIY chalk style paint to transform an old chifforobe into a more modern piece of furniture.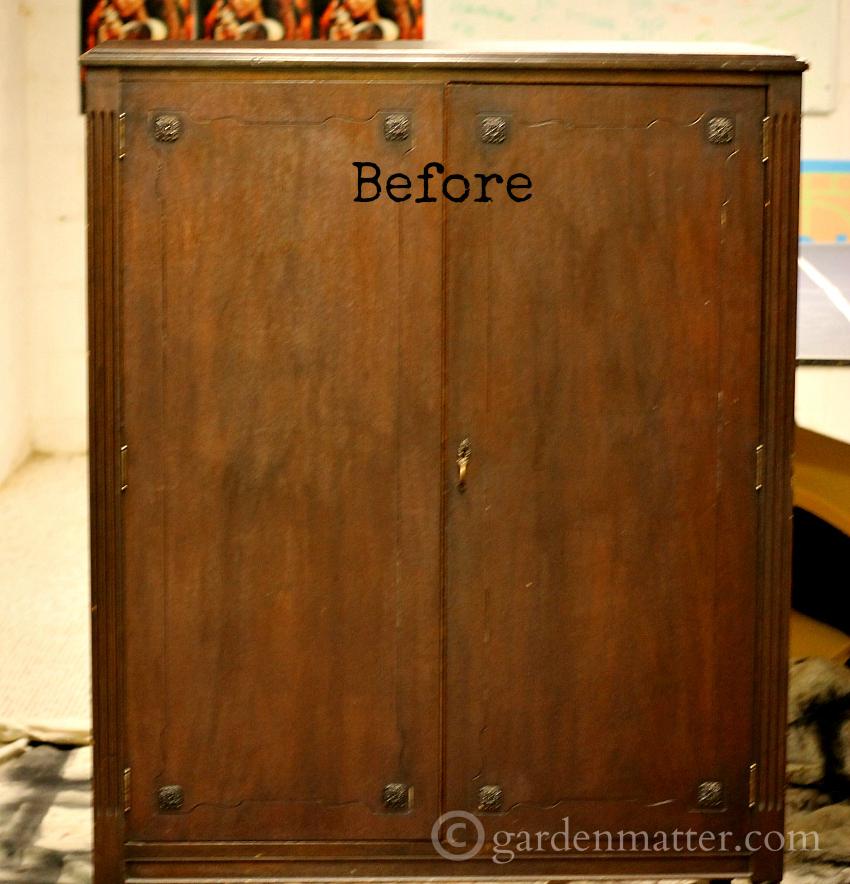 My youngest is moving into her first college apartment. I don't have a lot of room and she asked me if she could have the old chifferobe basically taking up space in the basement. Of course, she wanted to paint it.
First, she said she wanted to paint it the color of the walls on the show Friends which was a mid-tone lavender. Then she said she really liked celadon. I immediately thought of DIY chalk style paint.
DIY Chalk Style Paint
I told her about all the really interesting projects I've seen online crafted by all my blogging friends and those on Pinterest. To get the color she wanted and keep down the cost we decided to make our own with latex paint and plaster of paris. I found the recipe at salvaged inspirations.
We picked up a quart of paint and the plaster of paris at Home Depot and mixed it up according to the recipe. There was more than enough paint for this project even after two coats. In the future, I would probably mix less.
We did sand it a bit first. The paint seemed to go on pretty well. We decided to use a brown glaze on top and that had some streaking issues. Overall I would do it again. Maybe I'd use a wax instead of glaze next time.
We plan on giving it a coat of poly for protection when the inside is done. In the meantime here's a pic of the finished piece on the outside. The inside will be painted regular white latex during the next few weeks, then it's off to college.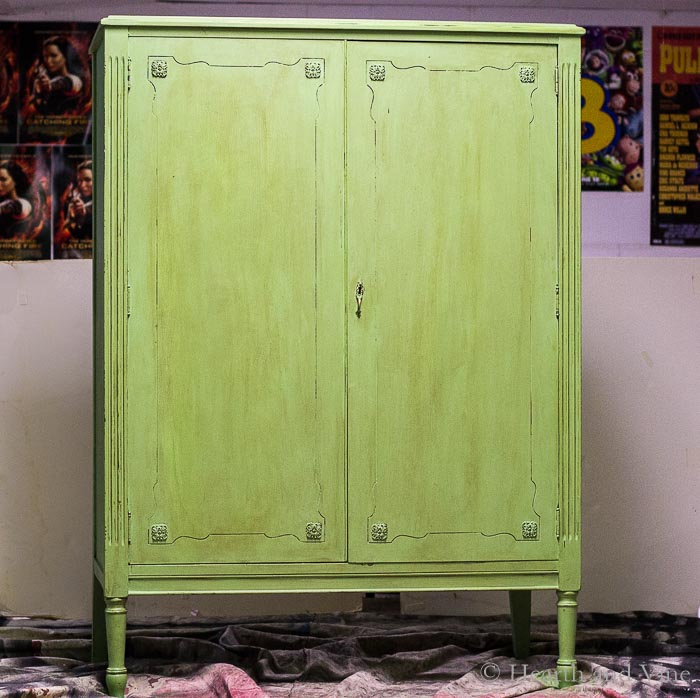 It looks fresh and new. Perfect for a young adult apartment.
You May Also Like: