This strawberry pretzel parfait combines fresh strawberries, creamy cheese, and a pretzel crust in layers to make a fancy one serving treat.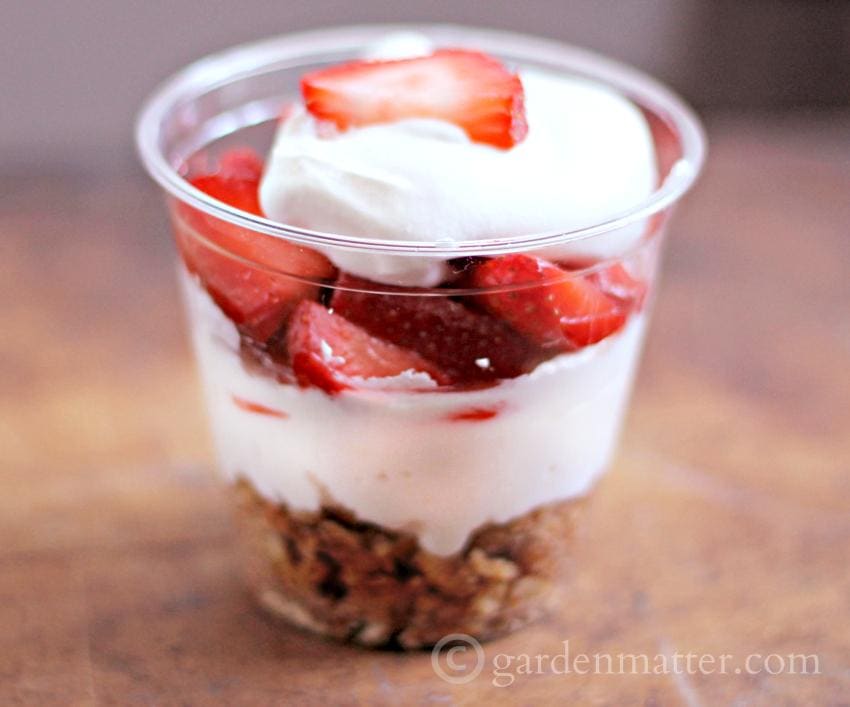 Growing up it was common to have someone bring a dish we all called Strawberry Pretzel Jello Salad to a potluck dinner. It's really more of a dessert, more of a strawberry pretzel parfait, to me than a salad but I guess since it had jello it was fair game for a jello salad. I remember when we lived in Tennessee for a short while and I brought the Strawberry Pretzel Jello Salad. Everyone wanted the recipe and I thought it was funny that they had never had this common neighborhood treat. So I pulled out my old local cookbook and happily shared the recipe with the group.
It is this recipe that I used to come up with a fun Easter treat this year. I was serving 16-20 people and I wanted to use some the fresh strawberries that I noticed in the market coming up from the south.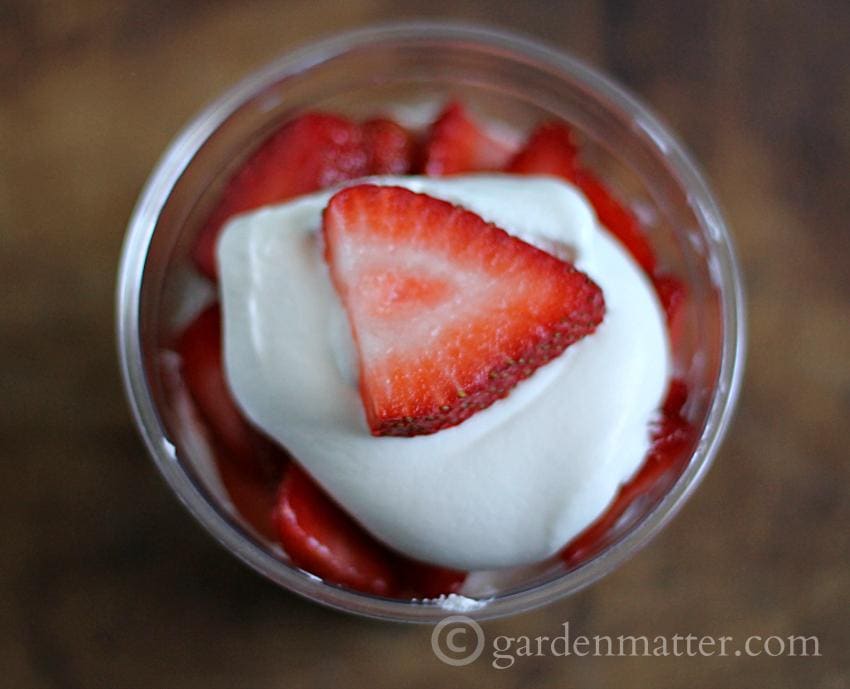 I decided to make individual parfaits with some of the same ingredients as the famous salad. However, I did not use the jello. It just seemed like too much work and since I was serving Easter dinner for a fairly big crowd I had to make it doable.
It turned out great and was easily done in the afternoon. The only problem was the refrigerator space.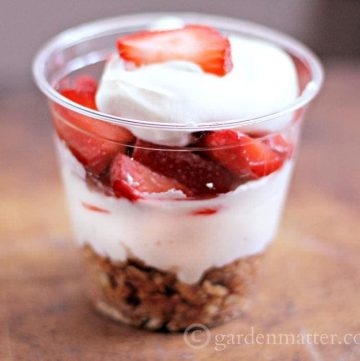 Strawberry Pretzel Parfait
Ingredients
Pretzel Layer
4 c crushed pretzels
1 1/2 c melted butter
5 Tablespoons butter
Cream Cheese Layer
2 - 8 oz . packages of cream cheese softened
2 - 8 oz . containers of cool whip
2 cups sugar
Strawberry Layer
8 cups fresh strawberries cleaned and sliced
1 c sugar
Decoration on Top
Dollop of cool whip with a slice of strawberry
Instructions
Mix each layer together in a separate bowl.
Use about 2 Tablespoons of the pretzel mix and press into the bottom of an 8 oz plastic cup.
Next add the cream cheese mixture, followed by the strawberries.
Top off with a dollop of cool whip and a strawberry slice.