Learn about deadheading flowers in this easy-to-follow guide. Why we do it, what flowers need it, when to deadhead, and the best way to practice this simple basic gardening task.
What is Deadheading?
Deadheading is the process of removing older dying flowers from plants to promote more blooms and continual growth throughout the season. The process can also be used on new flowers to encourage leafy growth.
Why Deadhead?
Deadheading is often done just to keep the garden looking good. However, it also promotes more blooms and overall healthy growth to the plant. For some plants, if you don't deadhead, the plant will produce seed and stop growing, thus ending its life cycle.
Often cutting back faded or dying blooms will promote more blooms. And in the case of herbs, cutting off the flower heads even before they fade will promote more leafy growth for harvesting.
Even if you are not concerned with getting more blooms, cutting back dead flower heads and brown stems makes the garden look nice and tidy.
How to Deadhead Plants
To deadhead simply cut the flowers just above the next set of full healthy leaves. For roses, you want to go back to the next set of five leaves before making your cut. In some cases, such as herbs, you can easily pinch back the flowers to the next set of leaves with your fingers.
Either way, make sure that you don't just remove the petals. You need to get rid of the seed pod that is at the base. Cutting back to the next set of leaves is a good rule of thumb. This way you are removing the flower and seed pod and you are not left with an ugly stem.
For those plants that have lots of small flowers, consider cutting the entire plant back or shearing the plant by 1/4 - 1/3 to promote new growth. This works well with lavender and plants such as coreopsis.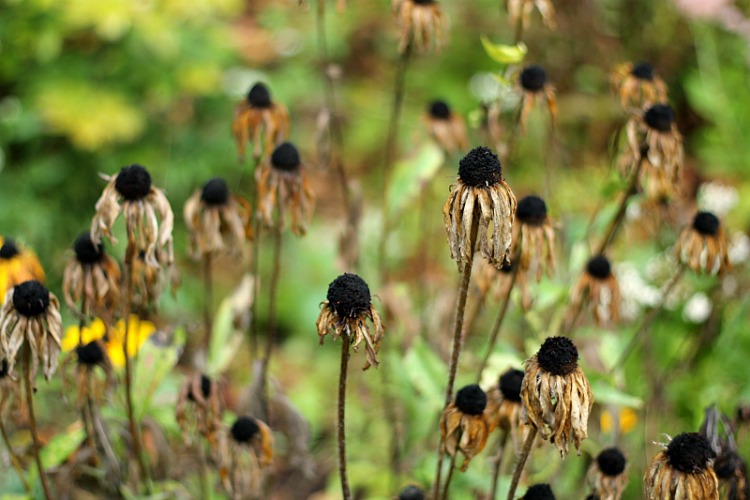 When Not to Deadhead
For me, I like to let perennial flowers go to seed in the fall. I leave them there for the birds and other animals to use during the winter.
Some flowers reseed in the garden such as calendula, foxglove, and columbine. You may want to leave them alone and allow them to reseed for next year's garden.
Finally, some flowers such as allium and nigella produce beautiful seed pods so you may want them to go to seed too.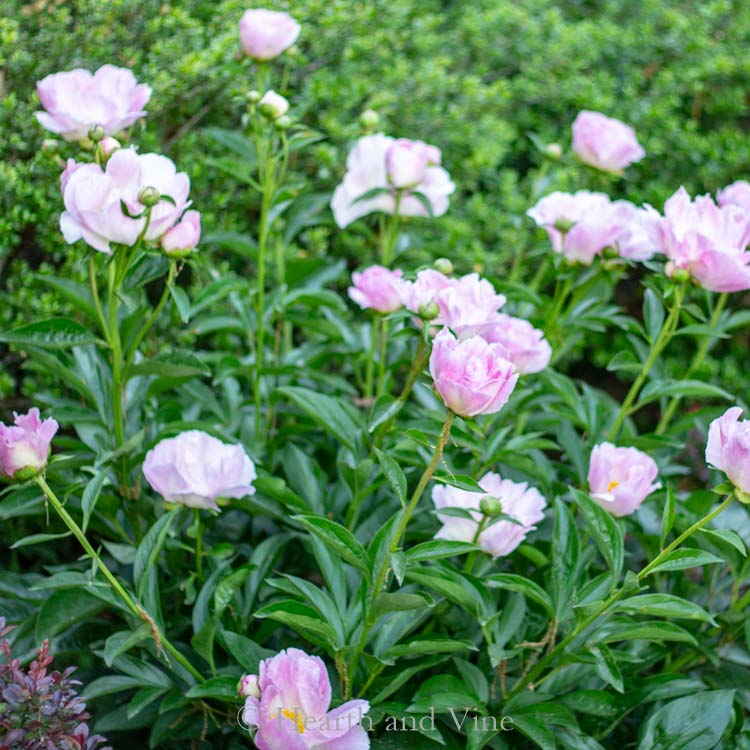 Plants that Don't Need Deadheading
Many plants and newer hybrids that are sterile plants do not set seeds. They are self cleaning so they do not need deadheading. Some plants such as peonies will not produce new flowers regardless of whether you deadhead them or not. You still want may want to cut back the spent flowers however to keep the plant neat and healthy.
Too much effort? It's definitely a chore, however, if you grab your pruning shears a few times a week and spend just 5 minutes cutting back the flower heads you will be surprised at how quickly this task can be accomplished. And your garden plants will be better off for it.