Understanding plant life cycles can help you understand what your buying at the nursery and more importantly whats is going on it your garden.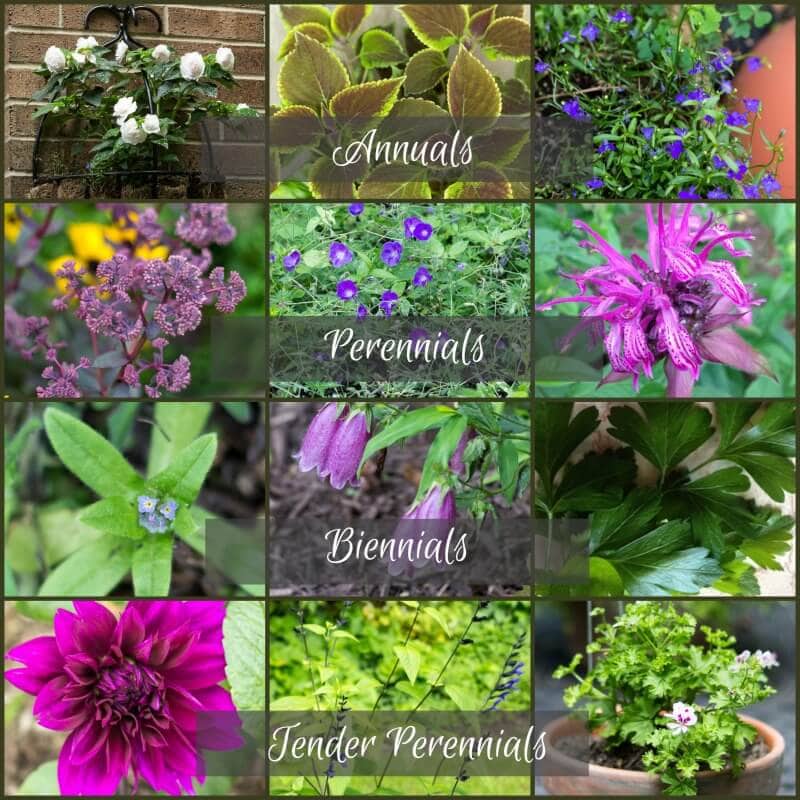 As a beginner gardener you may have wondered why some plants are labeled with the term "annual," or perennial. This term has to do with the how the plant grows. Plant life cycles lets you know how the long the flower will perform and last in the garden. Though annuals and perennials are probably the most commonly known, there are also plants known as biennials or tender perennials. It's always helpful to know what you're buying so that you will be able to easily achieve a successful beautiful garden.
Plant Life Cycles
Annuals
Just about everyone has grown an annual at one time or another. Annuals are the many nursery plants you see at big box stores and nurseries in the spring. The term annual simple means this plant can be grown from seed, and it will produce flowers and die back, all in one growing season. Basically, these are the plants we need to plant every year. Great for container planting or edging the lawn and most flowering annuals will perform all season long. Some plants, like the coleus above, is really a perennial, but since it is native to Southeast Asia, it will not overwinter here, so I treat it like an annual.
Perennials
Perennials are plants that come back year after year. Plant them once and they should live for years, though some are more of a short-lived perennial. Often you will hear the term herbaceous perennial or woody perennial. This refers to the type of foliage the plant has. For example, a herbaceous perennial has soft foliage, which typically dies back to the ground at the end of the season, and emerges with new growth the following year. A woody perennial is more shrub-like, and though it may lose its leaves, the branches remain, sending out new growth in the spring. Though some perennial have a long bloom time, many bloom for only part of the growing season.
Biennials
Biennial is a tricky concept. Typically a biennial is a plant that when grown from seed only produces foliage the first season. The second season it will flower and then go to seed and die. I have noticed this first hand with parsley. With other plants such as the ones I have shown above it's not so obvious. This is probably due to the fact that many of these plants will set seed and come back again and again.
Tender Perennials
Tender perennials as the name suggests, are those plants too tender to make it through cold winters however, under warmer circumstances would come back year after year. Many bulbs such as dahlias are tender perennials and need to be dug up at the end of the season, and replanted in the spring. Scented geraniums with wonderful smelling leaves are native to Africa and need to be brought indoors over the winter. Some salvias such as the Black & Blue beauty shown above is also a perennial, but in my zone 6a garden, I treat it as an annual because the winter is too harsh.
It's interesting that annuals are a lot cheaper than perennials and usually come in smaller sizes. You can get more bang for your buck when you consider the years of growth a perennial will give you. Still, there is much to be said for the instant beauty of flowering annuals that bloom all season long I would not give up.
As you plan your garden for this season, think about the different plant life cycles, and how they can help you achieve the look you want for your home now, and in the future.
You May Also Like:
Favorite Shade Loving Plants for the Front Porch
Favorite Annual Flowers for Container Gardening