Learn tips and ideas for how to create a planter full of shade loving plants for your front porch or other shady spots in your landscape.
Shade Loving Plants for the Front Porch
I've been growing plants on my front porch in a large container for years. There's nothing like a pretty planter full of flowers to greet your guests. The problem is that this area is covered, and shrouded from the sun by a large red maple tree. So I've had to experiment with shade loving plants in order to grow a lush and full planter. Here are my favorite shade plants for the front porch, and below I've made a short video with tips on planting.
It's hard to find flowering plants that do well in the shade. Sometimes you need to think outside of the box.
Here are a few tips:
Use colorful foliage instead of flowers.
Try flowering plants that are marked "part-sun"
Increase your choices by trying houseplants and perennials in addition to annuals.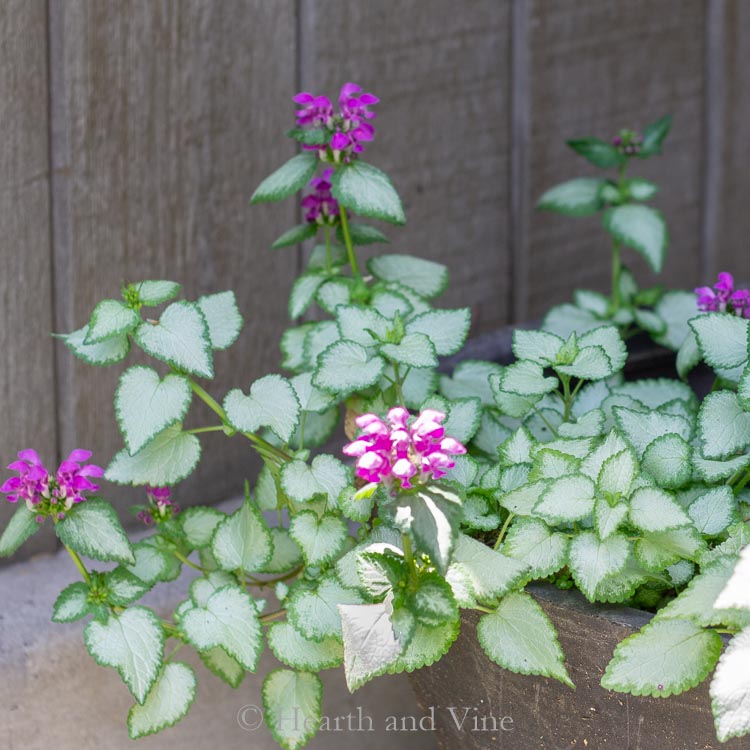 When it comes to planting my large front porch container I tried a few different variations. My all-time favorite is Lamium. This little guy grows without fail.
Lamium typically is sold with either purple flowers such as 'Orchid Frost' or white flowers like 'White Nancy.' However, many other varieties exist. There are pink flower varieties and a couple of golden leaf varieties.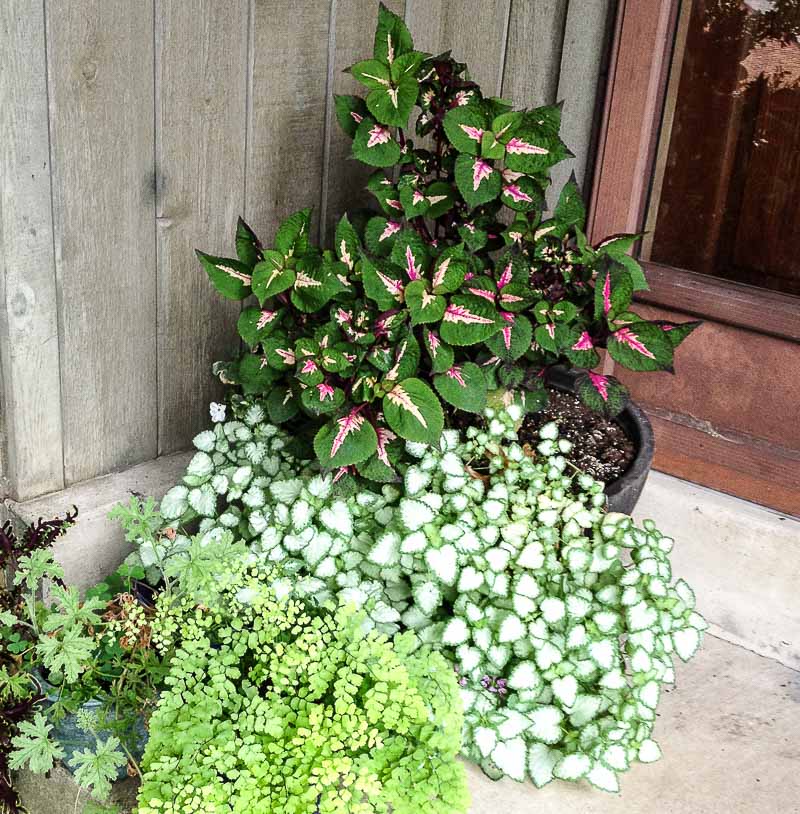 Look how big it grew last season from only two, 4-inch pots, over-flowing in front. At the end of the season, you can plant it somewhere in the garden, and often it will come back next year.
Depending on how harsh our winter is I can leave it in the same pot and it would come back next year.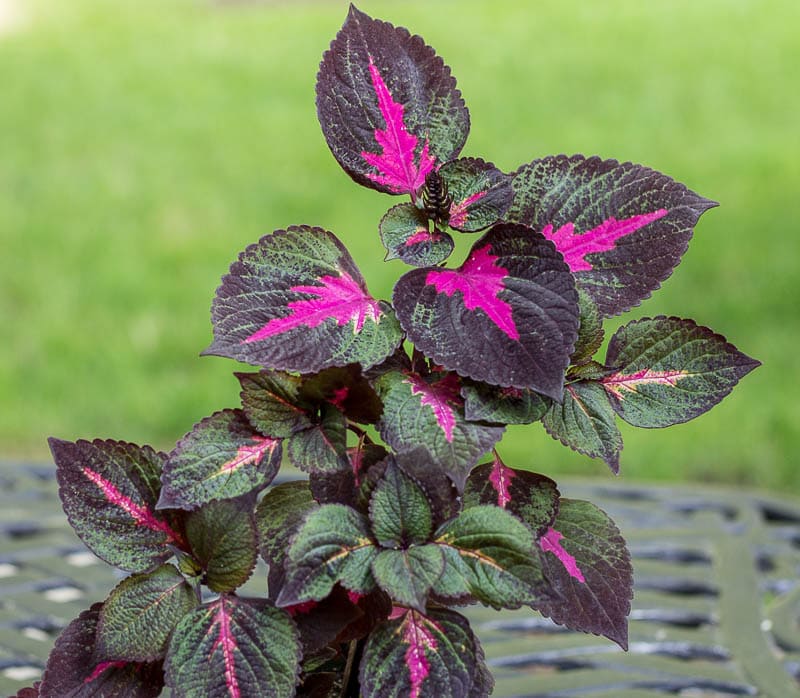 Another favorite is this colorful Perilla Magilla growing in the back of the pot. It's similar to coleus but seems to be a more vigorous grower. Again, look how much it grew from one 4 inch pot in just a few months.
Perilla Magilla is considered a tender perennial, so around here in my Zone 6 garden, we use it as an annual.
Other Favorite Shade Loving Plants
When designing a container for your shade loving plants consider using the thriller, filler and spiller method.
Thriller - One tall plant in the middle or back. (Perilla, Coleus, Rex Begonia, Grasses)
Filler - Plants that will fill around the tall plant. (Impatiens, Fuchsia, Browallia, Coleus, Begonias)
Spiller - Plants that will trail or vine over the sides of your container. (Lobelia, Bacopa, Lamium, Trailing Fuchsia)
The bottom line is, even if you have a shady spot, color and blooms can still be grown with the right plants and a little creativity.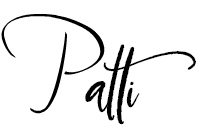 ---
P.S. Need a planter for sunny spots? Check out this post on Sun Loving Planters You can find it and many other helpful posts on my Gardening Page.
Click Here to Save to Pinterest!