Do you grow perennial plants? If so, do you divide and transplant them on a regular basis? Dividing perennials is an easy and worthwhile task. Learn when and how and why you should divide perennials in your garden.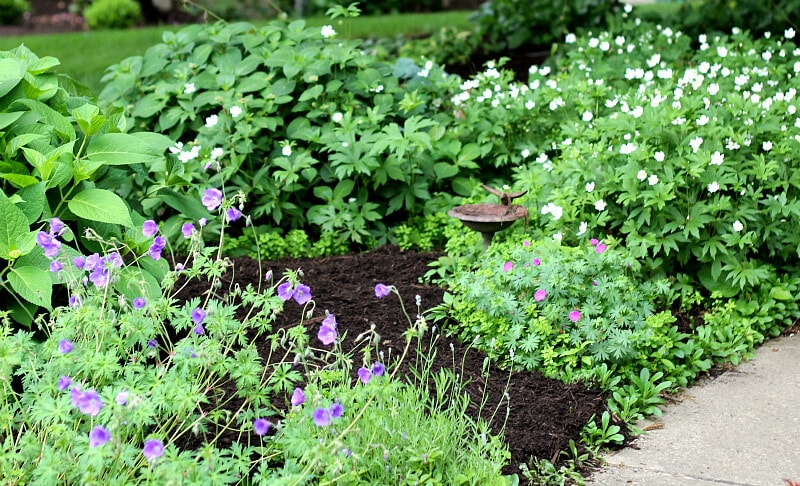 Why You Should Divide Perennials
Maybe some of your perennials are growing out of control. Or maybe, you wish you had more of the same plant in another part of your yard. Maybe you want to share some with a friend.
These are all good reasons, however, the most important reason is that many plants have crowded roots after a few years and will not grow as well. Maybe you've noticed some plants starting to bald in the center and some are hardly blooming. Those are key signs that the plant needs to be divided.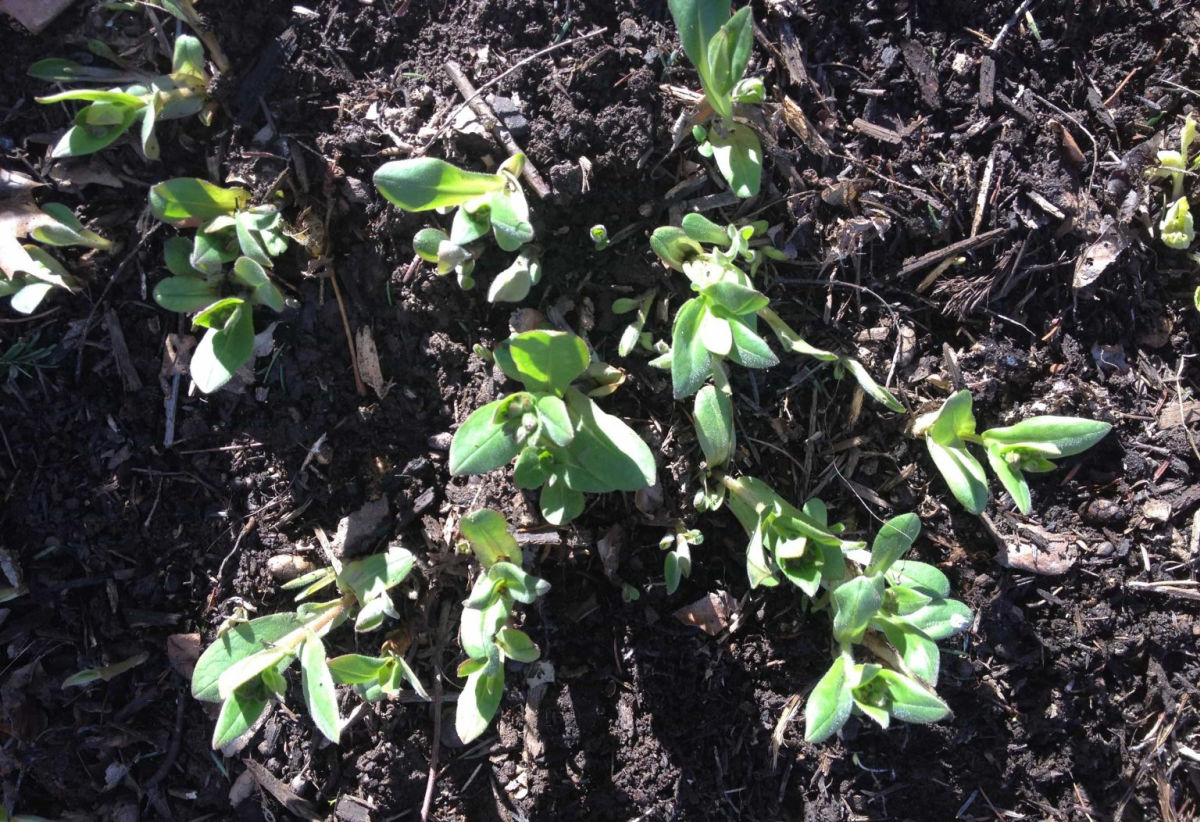 Sometimes grass creeps into my garden, so dividing really helps me get rid of it. Otherwise, it's pretty hard to pull out individual wayward grasses.
When Should You Divide Perennials?
I like to do this in the spring, which is when I am itching to get out and have lots of energy for garden work. Since the foliage is just starting to grow, it is easy to see what you are doing, and the ground is easy to work. Also, spring dividing gives the plants plenty of time to recuperate from the move.
Note: (see the chart below) Some plants are best divided in the summer or fall, after flowering, and some do not like to be divided at all and are best left alone.
Try to work on a day that is cloudy, and one that is not too hot. If rain is in the forecast for the next day or so, you will be ahead of the game.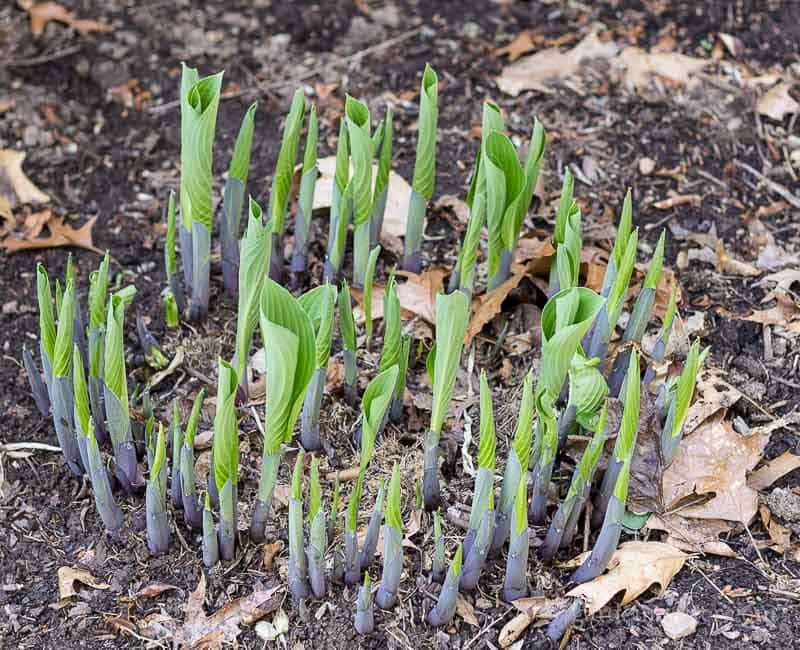 Once three or four inches of growth appear, dig all around the plant a couple of inches away from the leaves, using a spade or a pitchfork. Then, try and lift as much of the root ball as you can. Next, shake off the soil or gently hose it off, to see where you can easily separate the clump into two or three pieces by gently pulling or using a sharp knife.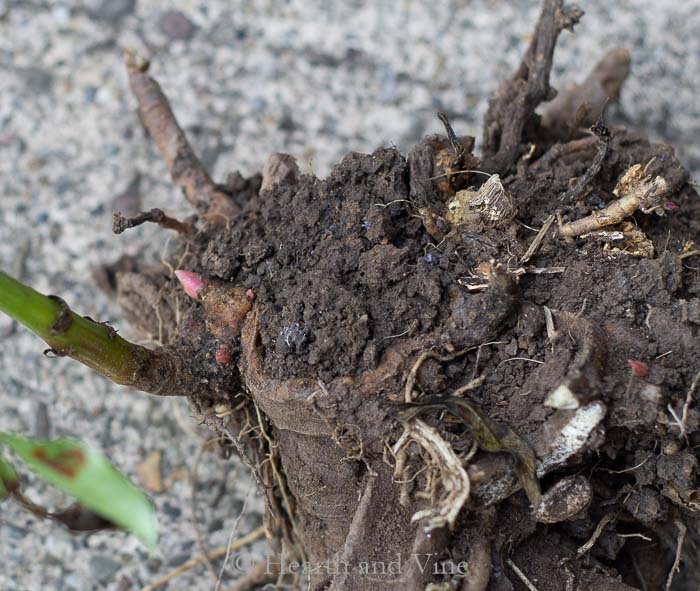 Replant the divisions at the same depth they were growing in before, and try to add some compost to the new hole along with the garden soil. Give it a thorough drink of water mixed with a little fertilizer, and you are all set. Keep an eye on the plants, making sure that they do not dry out while they re-establish themselves.
If you find yourself with a lot of extras, give them away to family, friends, and neighbors. Better yet, host a garden party and give them as favors, or plan a plant swap. It's so much fun to see what everyone else is growing, and chances are, if it grew well in your friend's yard, it will probably grow well in your yard too.
Basics on Dividing Perennials
Divide Perennials in the Spring
Easy (just dig up and pull apart)
Black-eye Susan (Rudbeckia)
Coneflowers (Echinacea)
Hardy Geranium
Tickseed (Coreopsis)
Beebalm
Harder - Use a sharp knife to cut through the plant material
Ferns
Hosta
Daylily
Ornamental Grass
Dividing Perennials in the Fall or late Summer
Perennials that Don't Like Dividing
Lavender (propagate by cuttings or layering)
Oriental Poppies (gather seeds)
Columbine (gather seeds)
Russian Sage (propagate by cuttings or layering)
Here's a fun graphic about dividing perennials.
Are There Any Perennials that Don't Need Dividing?
Yes, there are some plants that you may want to divide for other parts of the garden or to give to friends but they will be just fine if you don't.
Hosta
Bleeding Heart
Peony
Lily of the Valley
Sedum
Whether you want more plants for yourself or to gift. Or if you just want to keep your existing perennials happy and healthy consider dividing them this season.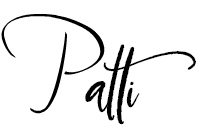 More Perennial Plant Gardening Tips