Many perennials make beautiful floral arrangements in the home. I love cutting some and placing them in vases around the house, especially when we have a party. So today I'm sharing ten of my favorites. All are perennials which means they will come back year after year, and all are easy to grow.
Easy Cut Flower Perennials

1. Peony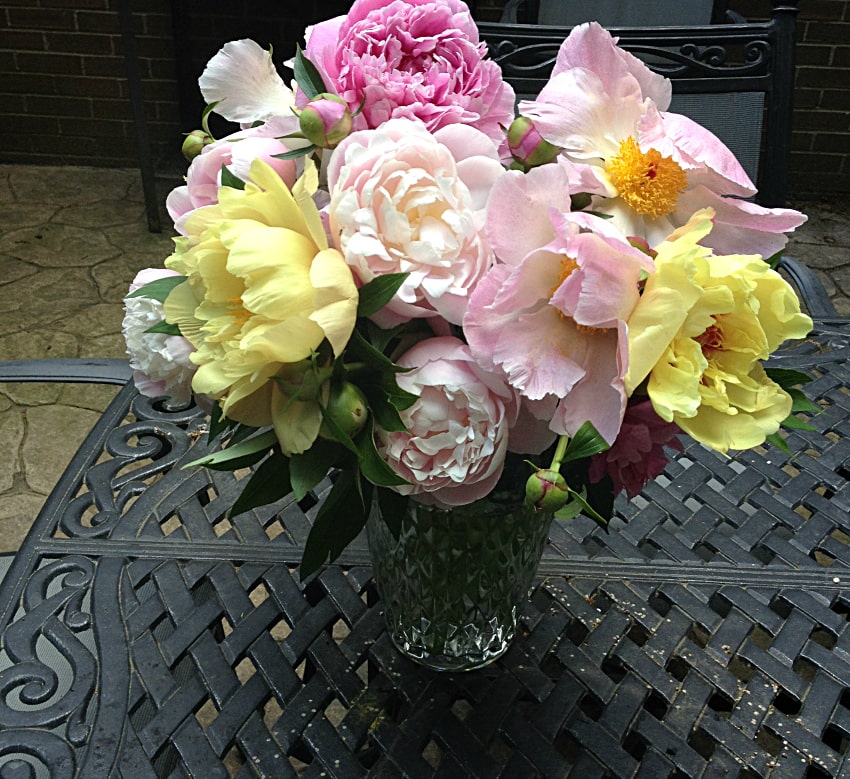 If someone held a gun to my head, and made me choose my favorite flower, it would probably be the peony. They are so beautiful and easy to grow. There are many to choose from, and many are very fragrant. You can read more about peonies in my post, Praiseworthy Peony. My only complaint is that they don't bloom all season long.
2. Coneflower
Also known as Echinacea, this common form is purple coneflower. It seems like the growers come out with 3 or 4 new varieties every year of this pretty perennial. Bright yellows, warm reds, pretty pinks, even white, with many different shapes and sizes, make this perennial a collectors dream. This one is a long blooming plant which you can enjoy for most of the season.
3. Rose Campion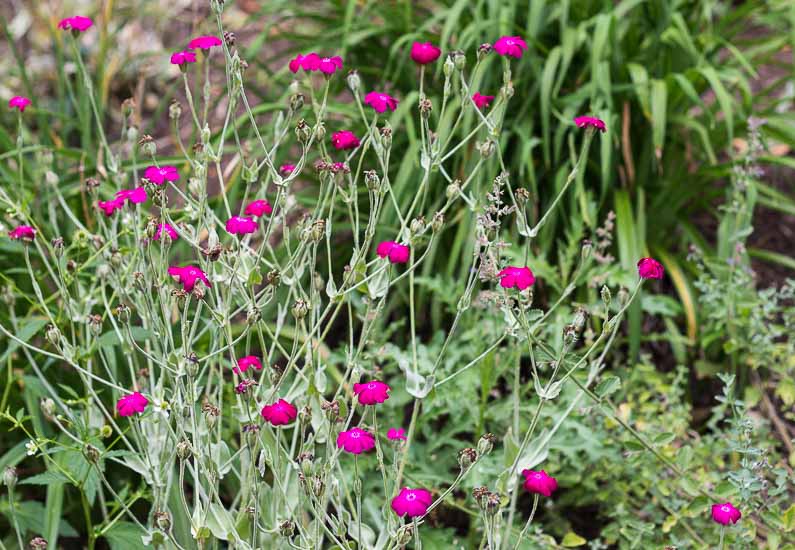 Another long bloomer is Lychnis coronaria, commonly known as Rose Campion. I particularly love this one because of it's pretty gray foliage that works well as a filler in flower arrangements. This easy perennial readily self seeds giving you more in the garden. Don't worry, they are easy to pull up if a volunteer shows up in an unwanted space.
4. Bee Balm
The scientific name for this flower is Monarda 'Blue Stocking.' Commonly known as bee balm because the bees love it. This plants comes in a variety of colors and sizes and grows quickly by sending out runners just under the ground. Another name for this pretty perennial is bergamot because the leaves smell like bergamot citrus fruit. The American Indians used this fragrant plant to make tea. If you like Earl Grey tea you might just want to try it.
5. Anemone September Charm
As the variety name states, this pretty perennial blooms later in the season in September, though often in August, and lasts through most of the fall. I love the cottage feel it gives to the garden.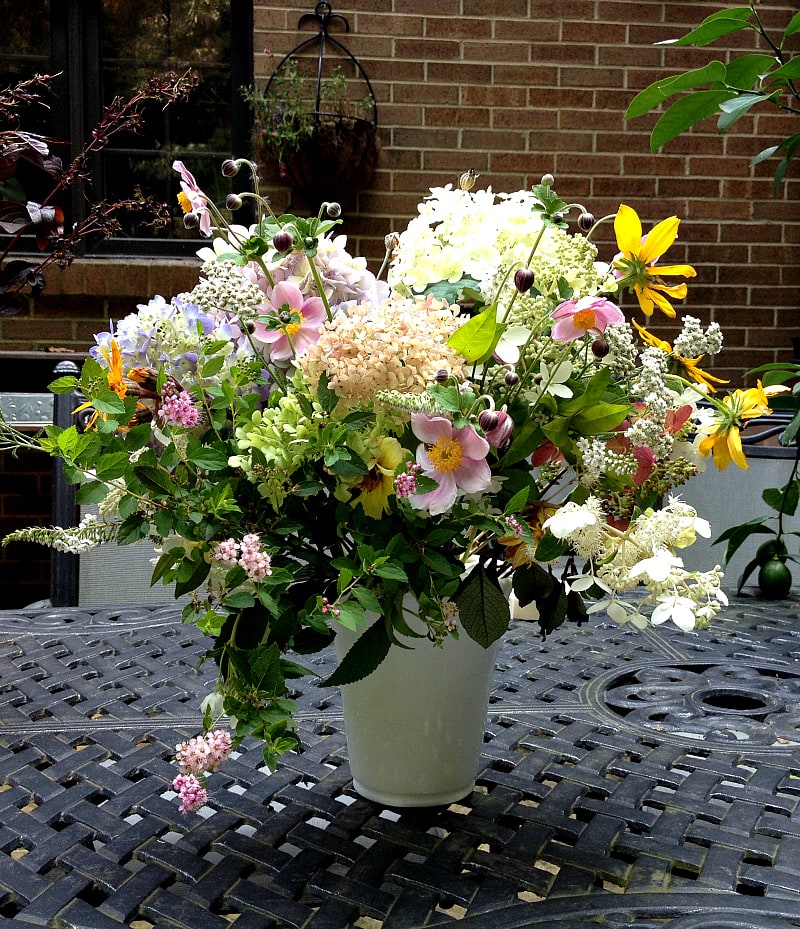 Five More Cut Flower Perennials…