Learn some basic facts about beautiful and fragrant peony plants. Including their history, types and why everyone should be growing them.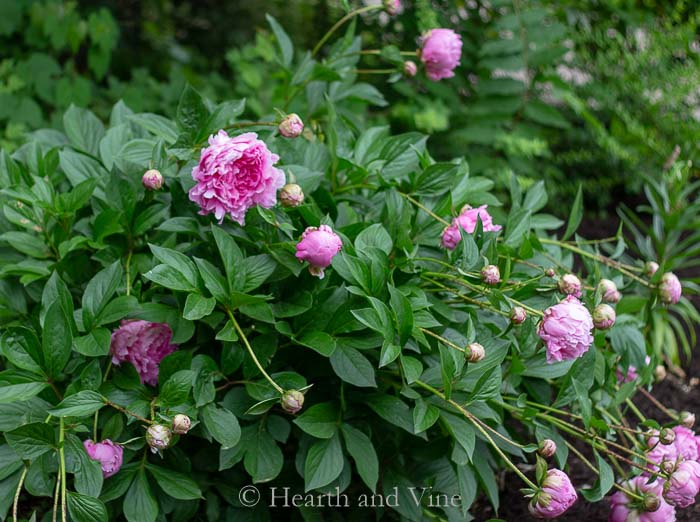 Hands down, the peony is my all-time favorite flower. I used to say that I could not pick a favorite, and there are several flowers that I really love. However, peony plants are definitely my favorite, and is in this humble writer's opinion, the finest of all garden flowers.
Sing Praise for Peony Season

Why I love Peony Plants
They are beautiful. They have been around for thousands of years. Peonies are highly fragrant, with very large flowers making for a fabulous cut flower. Once established, they grow effortlessly, coming back to the garden year after year. Okay, the flowers don't last all summer, and after they bloom, a nice rainstorm can knock them over. Still, a little staking and early cutting can take care of both of these problems.
Did you know that peonies can last in full bloom for up to ten days in a vase? Pick them in the bud stage, wrap all but the ends of the stem in plastic, and place them in the refrigerator. They will keep for a month.
Peonies are one of the oldest garden flowers in history and have been cultivated in China for over 4,000 years. Native to Asia, they were first prized for their medicinal value. There are several different stories about how the peony got its name. They all seem to center around a physician named Paeon who helped the gods, with the use of many plants, including the peony.
Peony bushes come in three types. To see a gallery of peonies check out my Peony Portfolio post.
Types of Peony Plants
Herbaceous Peony
Herbaceous peonies are the most common. They are the ones your grandmother probably had in her garden. Most of my peonies are herbaceous peonies. They die back to the ground every year, come up in the springtime, and usually flower from May through mid-June.
Tree Peony
The tree peony is more of a shrub than a tree. It grows about four to five feet tall and has very large blooms. This one is the first to bloom in my garden, but the blooms only last about two weeks.

Itoh – Intersectional
The Itoh or Intersectional peony is relatively new. It's a hybrid between the herbaceous peony and the tree peony. The result is a plant that is sturdy, with large blooms for about a month, and one that dies back to the ground each year.
If you love cut peonies but are worried about bringing ants into your home, read this.
Ants are attracted to peonies for their nectar. They do not hurt the plant but they will protect it from other bud-eating insects. If you are worried about bringing ants into your home, you can try one of two methods. Cut the flowers when they are still in bud form but with the color showing, at the marshmallow (soft) stage. This way you can spray or wipe off the ants easily. Secondly, if they are already in full bloom, you can prepare a bowl of water with a tiny bit of dish soap. Gently hold the flower by the stem and swish it in the water to knock off any ants.

One more note. They really hate to be divided, but if you must, do so in early fall. Make sure there are a couple of good eyes to each section you divide and don't plant too deep – just enough to keep the eyes slightly visible.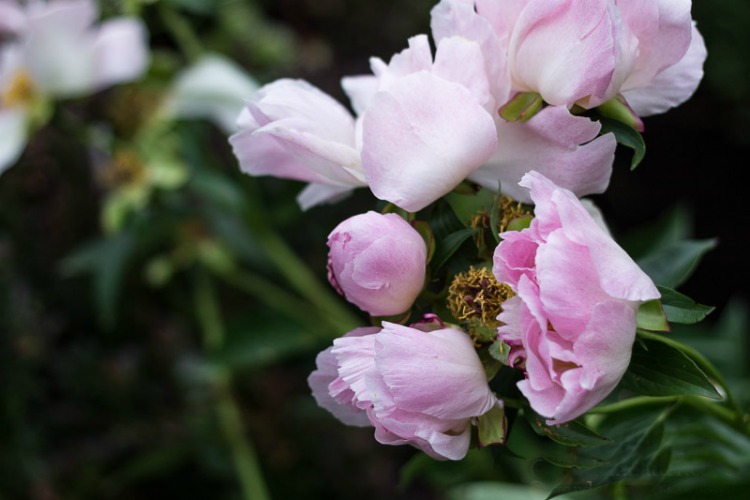 One online source that has a large number of peonies is Klem's Song Sparrow Farm and Nursery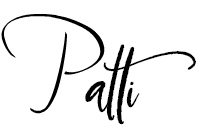 ---
P.S. If you love growing peonies then you may also love some of the crafts I have made with them. Including a Peony Shadow Box, a Dried Peony Wreath and an Artificial Spring Peony Wreath.
Click Here to Save to Pinterest!