Have you ever made your own perfume? You can easily make a roll-on perfume oil by combining essential oils with a carrier base oil. It doesn't cost very much, can be a great gift for the holidays, or can be an inexpensive way to make your own signature scent.
Perfume Oil Project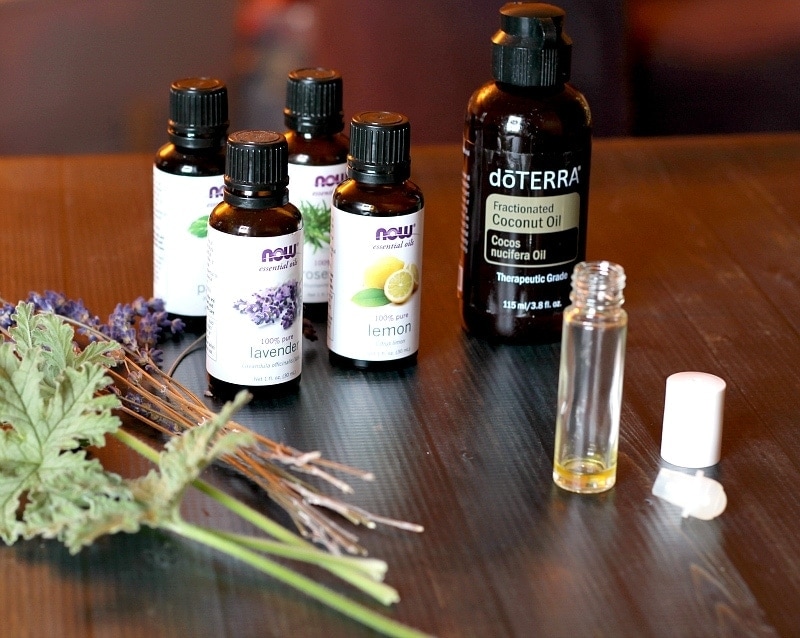 Several years ago, my sister and I owned an herbal gift shop, and making your own perfume was one of the classes we taught. Back then, jojoba oil was considered the premier carrier oil. It is actually a wax and is said to last for years. Recently though, I have heard and read that fractionated coconut oil is another great carrier with a long shelf life. For this perfume oil project I will be using Fractionated Coconut Oil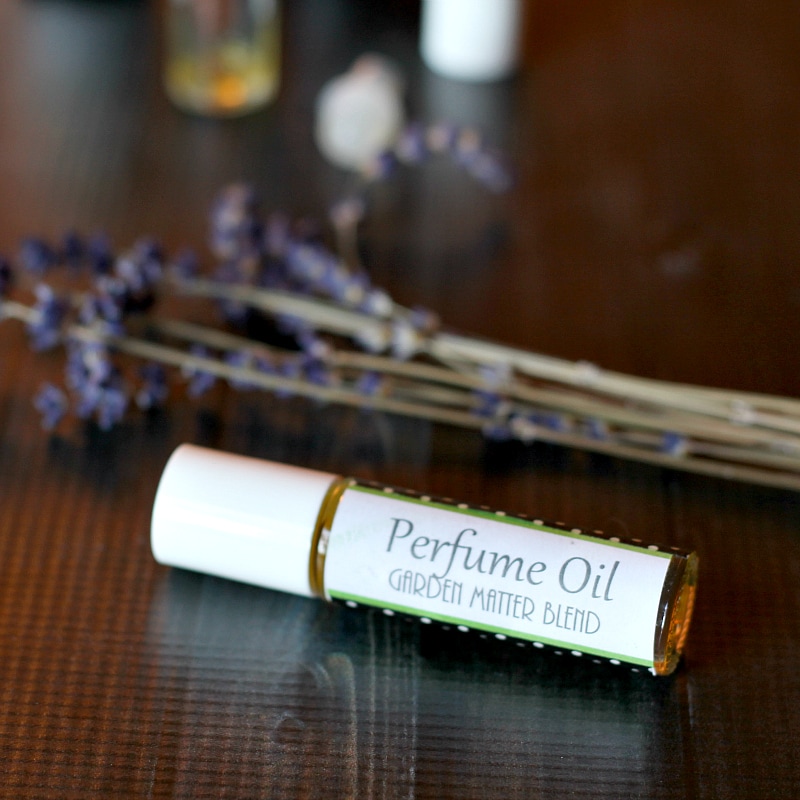 The essential oils vary in price, but you can easily find some to fit your budget. In addition to smelling great, essentials give you the added bonus of providing aromatherapy for your mind and body. Some essential oils, such as lavender, are great for relaxation, whereas grapefruit is very energizing.
Fun project idea: Invite your friends over. Have each person bring a different essential oil that you can all share. You provide the roll-on bottles, the carrier oil and the wine.
The Recipe
What You Need
1/3 oz. carrier oil (jojoba oil
or Fractionated Coconut Oil
)
approx. 20 drops of essential oil

1- 10ml Roll on Bottles

plastic or glass Eye Dropper
Start with one or two drops of your base note. This is the strongest and will dominate the others.
Add a little more of the middle note – swirl and sniff.
Then add five or six drops of the top note – swirl, sniff and adjust.
Finish with the carrier oil.
The Details
To make my own "Garden Matter Blend," I used bergamot oil
, lavender oil
and patchouli oil
. You could make the perfume oil using only one essential oil, but I think it is fun to make a blend. Blends are made with three or more scents, usually a top note, a middle note and a base note. Top notes are the fragrance that you first smell in a scent. They are also the first one to evaporate. In my blend, I use bergamot for the top note. Have you ever smelled Earl Grey tea? I love the way it smells. The essential oil of bergamot comes from the rind of the bergamot orange, grown in Southern Italy.
For my middle note I used lavender. The middle note is also known as the heart note, as it is considered the heart of the fragrance since it shows up once the top note has evaporated and lasts longer than the top note. The middle note is more mellow and well-rounded. Lavender and rose are typical middle note oils.
I chose patchouli as my base note. Base notes are the scents that linger the longest. Okay, I'm sure some of you are thinking, "patchouli?" It is reminiscent of the 70s and incense. However, I think of it more like onions and garlic in the cooking world. Alone they are very pungent and not so nice, but mixed with other foods, they are the stars that make the dish.
Here is a sample list of essential oils and whether they are top, middle or base notes. There are no rules. Have fun and play with them. Dab the oil at your pulse points (behind the ear, knee and inside of wrist). See how they wear after a time.
Top
Basil
Bergamot
Grapefruit
Eucalyptus
Lemon
Lime
Orange
Peppermint
Middle
Chamomile
Fennel
Geranium
Lavender
Marjoram
Rosemary
Rose
Base
Cedarwood
Frankincense
Jasmine
Myrrh
Patchouli
Sandalwood
Ylang Ylang
Free Label Template
I made a label to use with Microsoft Word. They print on standard mailing labels Avery 5160 2 ⅝" x 1". You can change the color and the text to suit your needs. Test on paper first. Mine needed to be two inches, so I skewed the text left so I could cut them down to fit the bottle. Then I added some washi tape on the sides for decoration. click here to download the template
You May Also Like: