Make your own solid perfume with essential oils, beeswax, and carrier oils. A great little gift of fragrance that can be used in a variety of ways. Decorate them with alcohol inks or your favorite washi tape pattern.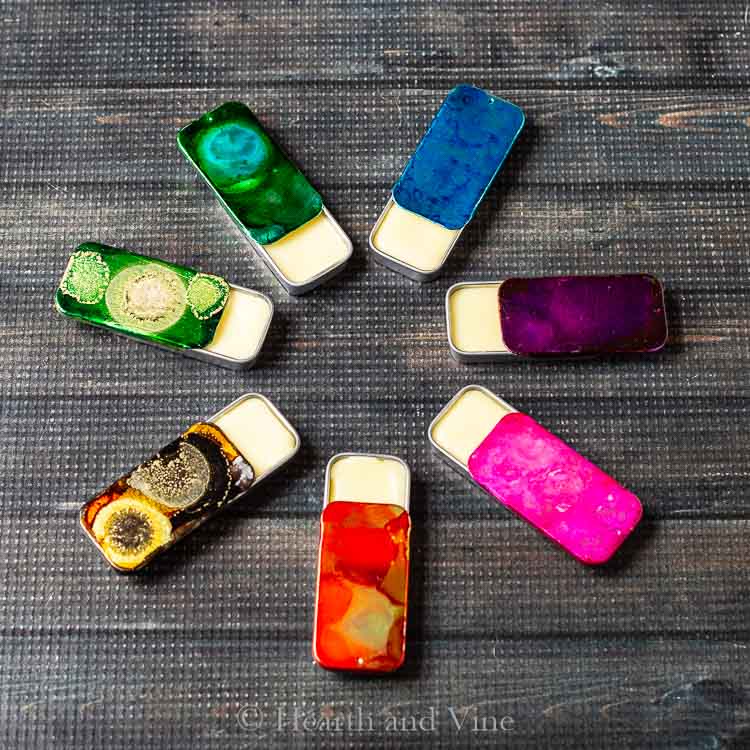 Solid perfume is a nice little gift to make and give at the holidays. Combining different essential oils to make a custom perfume blend is half the fun. I've made perfume oil with roll-on bottles before but thought this solid form would be something new and nice to give. Or just make some for yourself with your own blend creating a signature scent.
This post contains some affiliate links (that means if you make a purchase after clicking a link, there's no additional cost to you, but I will earn a very small commission. ) i.e. as an Amazon Associate, I earn from qualifying purchases. Click here to read my full disclosure policy.
You can make the solid perfume in these pretty alcohol ink decorated metal tins as shown here or in little round tins
. You could even use lip balm containers
.
Ingredients for Solid Perfume
beeswax pellets
jojoba oil
- or other carrier oil
essential oils - one or a combination of several
All you have to do is melt beeswax, and oil in a cup in the microwave.
You can also do this in a double boiler. You can also create a double boiler by placing a glass pyrex cup into a pot with a couple of inches of simmering water.
Once the wax melts add your choice of essential oils.
I'm choosing a citrus blend of grapefruit, lemon, and bergamot.
This all citrus blend is composed of top notes, which means they will evaporate somewhat quickly.
You may want to create a blend of top, middle and base notes. You can find an essential oil list of top, middle and base notes in this perfume oil article.
Add a little vitamin E to help extend the shelf life. These tins are tiny and will hopefully be used up quickly.
Also, jojoba oil is actually a wax and has a long shelf life. However, you could use a different carrier oil such as sweet almond oil or even olive oil. They won't last as long but should last long enough to use up this small amount.
Pour the scented wax and oil combination into your tins.
They will harden in minutes.
How to Use Solid Perfume
Simply rub your finger in the tin and then place some on the following:
wrist
side or back of neck
behind ears
back of knees
inside of elbows
hair
cleavage
bottom of feet
Other Uses for Solid Perfume
cuticle cream and dry cracked fingers
lip balm - high levels of essential oils may bother some lips
healing salve
Whether you make this for yourself or use it as a great way to give little gifts to all your friends and family, this simple solid perfume project is sure to please.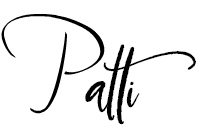 More Bath and Body Crafts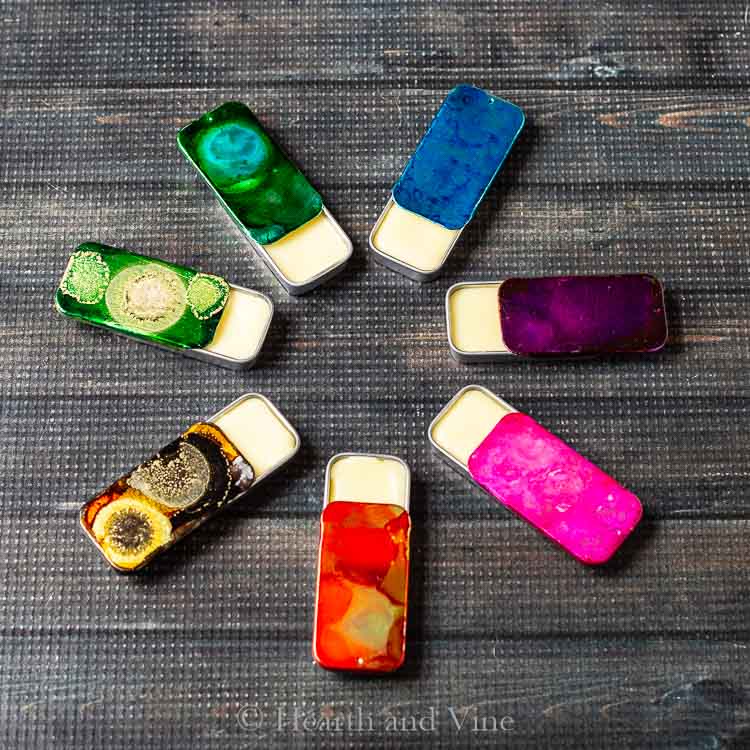 Print
Solid Perfume with Essential Oils
Make your own solid perfume with essential oils, beeswax, and carrier oils. A great little gift that can be used in a variety of ways.
Materials
2

tablespoons

beeswax pellets

2

tablespoons

plus 2 teaspoons jojoba oil

100

drops of essential oil

1

capsule of vitamin E

400 IU to extend shelf life
Instructions
Melt the beeswax and oil in a plastic cup in the microwave in 30 second intervals, stirring between.

Once all the wax is melted stir in your choice of essential oils.

Prick the vitamin E capsule with a pin and squeeze into the mixture. Stir well.

Pour directly into the tins. (they will start to harden immediately)

Cover and store or give away.



Notes
Safety Note: This information is for educational purposes only. Essential oils have a range of safely issues such as warnings about use during pregnancy and keeping out of reach from children. Please consult your doctor if you have any concerns or a qualified expert practitioner. As with anything you put on your skin, you should test a small patch first to make sure you don't have any irritation or reactions. Keep it away from your eyes.