Create a wood bead diffuser to hang from your rearview mirror or anywhere in your home for some lovely aromatherapy.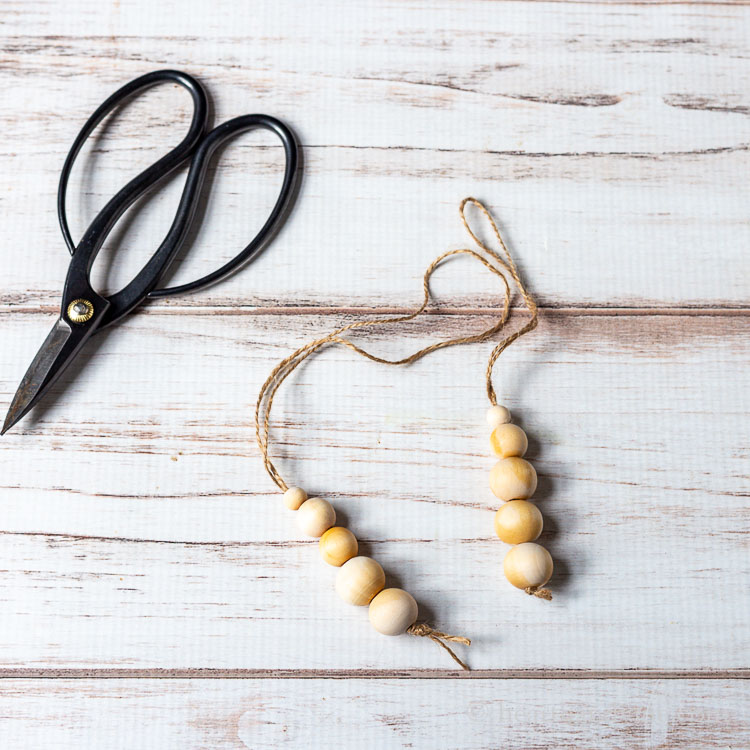 When we are in need of a new car we often don't buy new. My last car was only one year old and in great shape except for the fact that the previous owner was a smoker. We had it detailed and hung a couple of carbon odor absorbing bags and that helped.
Another thing I did was make a cute little hanging wood bead trinket from beads I had leftover from a wood bead and salt dough garland to hang from the rearview mirror.
These beads can absorb essential oils or fragrance oils and will hold the scent for several days, making your car smell nice and giving you a bit of aromatherapy as you drive around town.
This post contains some affiliate links (that means if you make a purchase after clicking a link, there's no additional cost to you, but I will earn a very small commission. ) i.e. as an Amazon Associate, I earn from qualifying purchases. Click here to read my full disclosure policy.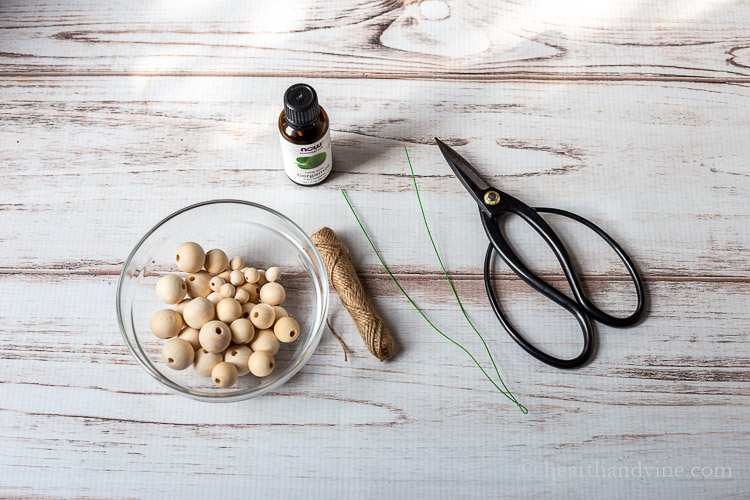 How to Make a Wood Bead Diffuser
Supplies
natural twine or ribbon
a piece of wire
essential oils or fragrance oils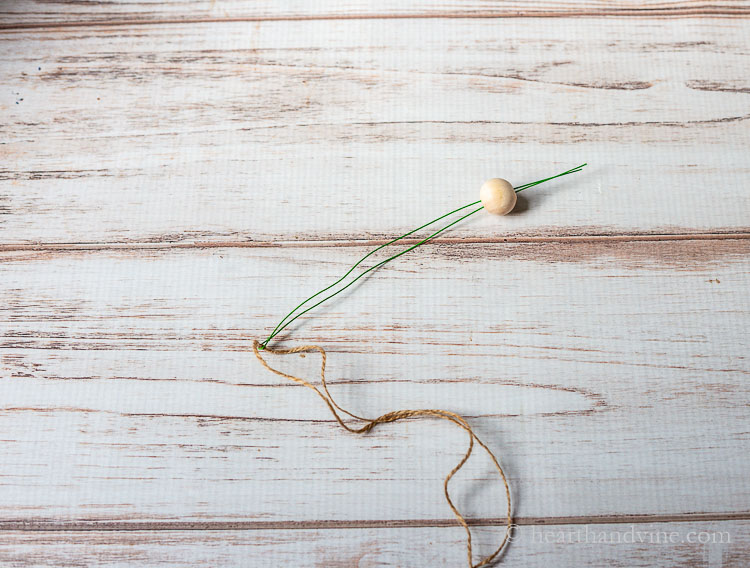 Start by cutting a piece of twine about 20 inches long.
Fold it in half and tie a knot at the end.
Then use a piece of thin wire to thread the beads over the folded end of the twine. To do this bend your wire in half. Slip one side through the looped twine.
Then add your beads over both ends of the wire and pull them down until you hit the knot at the end.
Continue to add beads in any pattern you want at any length you wish. Then remove the wire.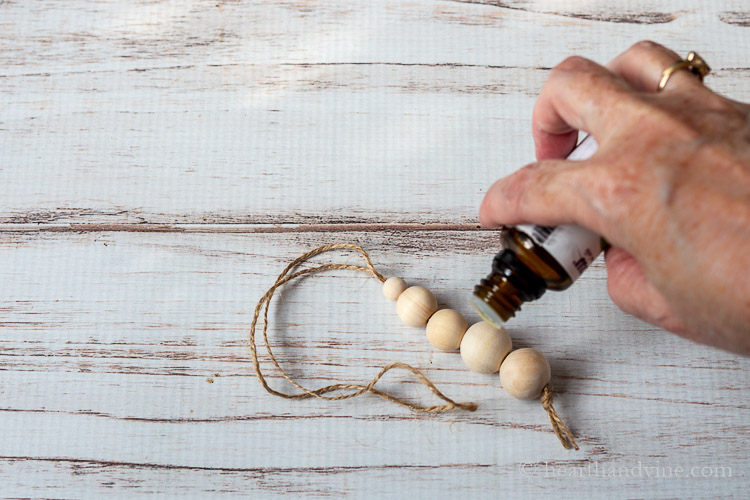 Next add your essential oils. Add a few drops onto one or more of the beads.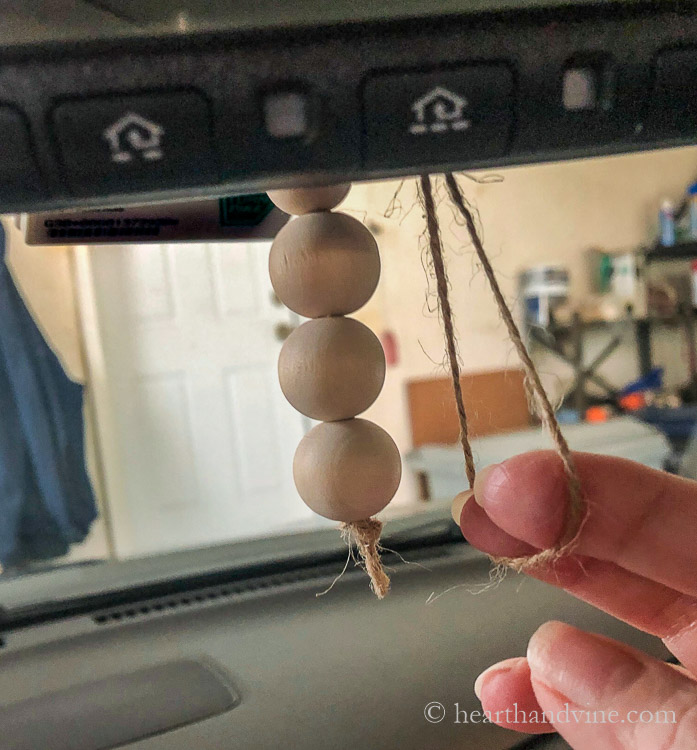 To hang your wood diffuser onto a rearview mirror place the twine over the bar, open the loop with your fingers, and slide the beads through the loop.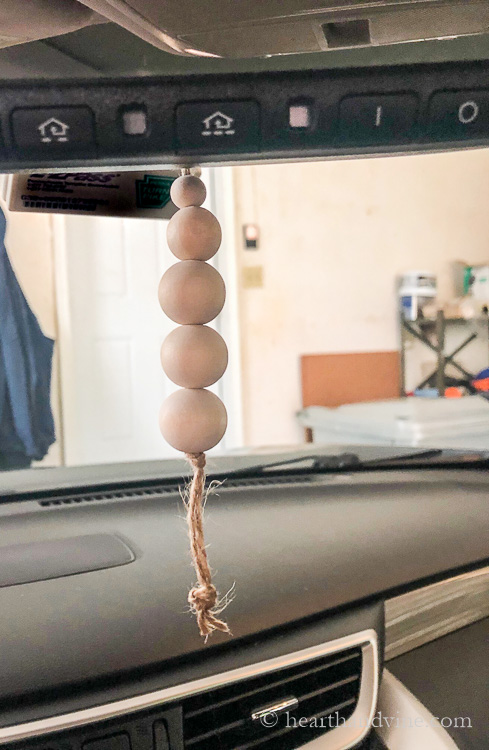 If you find that you have too much twine you can push up the beads and then make a second knot closer to the last bead and cut off the excess.
Note: Be careful here. If you make it too short you will not be able to easily remove the diffuser because you may no longer have enough twine to push the beads through.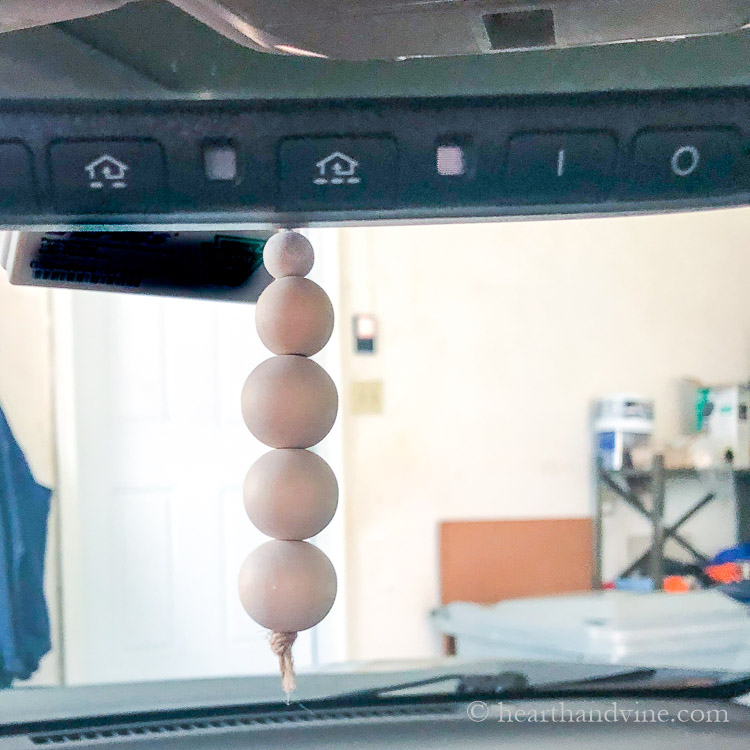 Of course, you can hang these anywhere in the house. Another spot I like is hanging one from a torch floor lamp knob or arm.
I'm sure you can find lots of places to hang them and once again wouldn't this be a nice gift?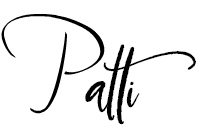 Click Here to Save to Pinterest!