A few years ago, I bought my twenty something nephew and his lovely girlfriend, some glasses made from wine bottles, at an etsy store. I've been dying to make some ever since. So after a little trial and error, I did it. All in all, it was pretty simple to making drinking glasses from recycled wine bottles.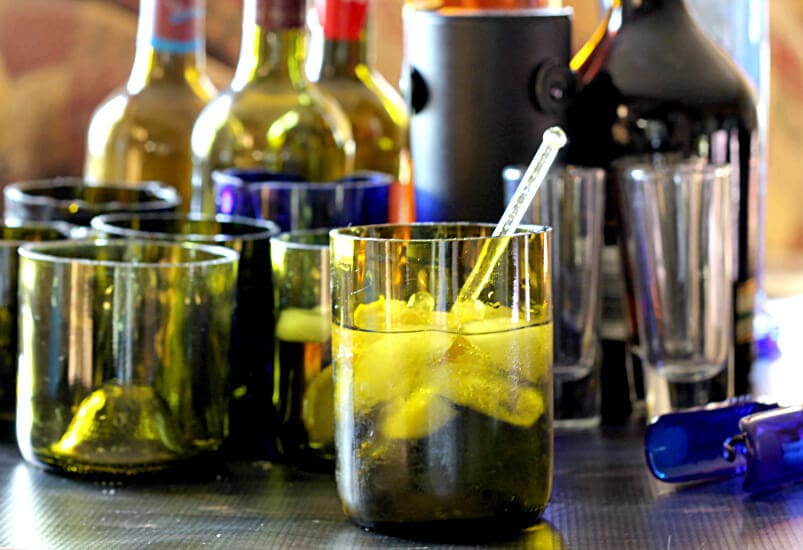 I had been gathering bottles for a couple of months. One thing I wish I had done right away was remove the labels. This was truly the hardest, and most frustrating part of the project. I'll save you some trouble. Use turpentine, it was the only thing that worked well for me.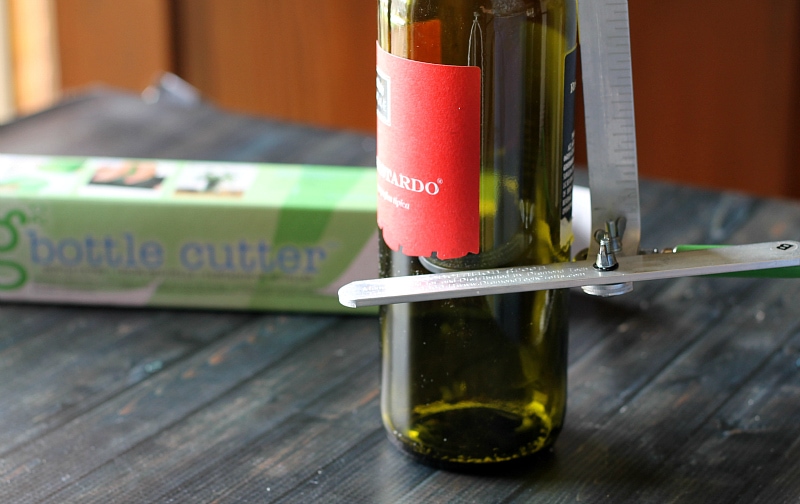 I purchases a Bottle Cutter
 from Amazon for around $16. This one had to be assembled but the directions were easy. All you have to do is score the bottle at the height you want. This varies from bottle to bottle, and all you have to do is loosen the wing nuts and slide the bar up and down to your desired height.
I'm right-handed, so I kept pressure with my right hand and used my left hand to turn the bottle.
Breaking the Bottle
Next is the cool part. I tried using the two bucket method, described in the bottle cutter directions, but that did not work for me. Instead I used this the following method I found in this video.
Caution: You should wear protective eyewear just in case.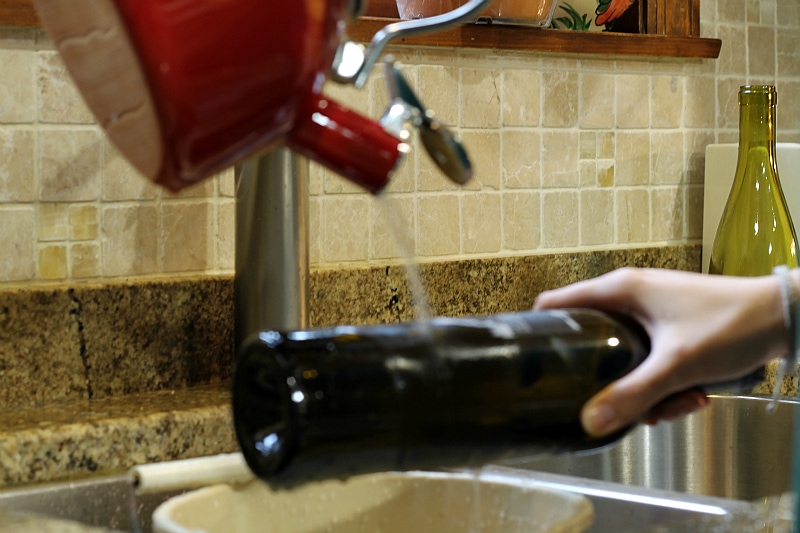 Place towels in the sink or a plastic bucket with some water like we did here. Then pour boiling water on the score mark, while turning the bottle over the sink.
Then running cold water on the score mark while turning the bottle again. Sometimes it will break right away. Others required a few repeated steps of boiling and cold water.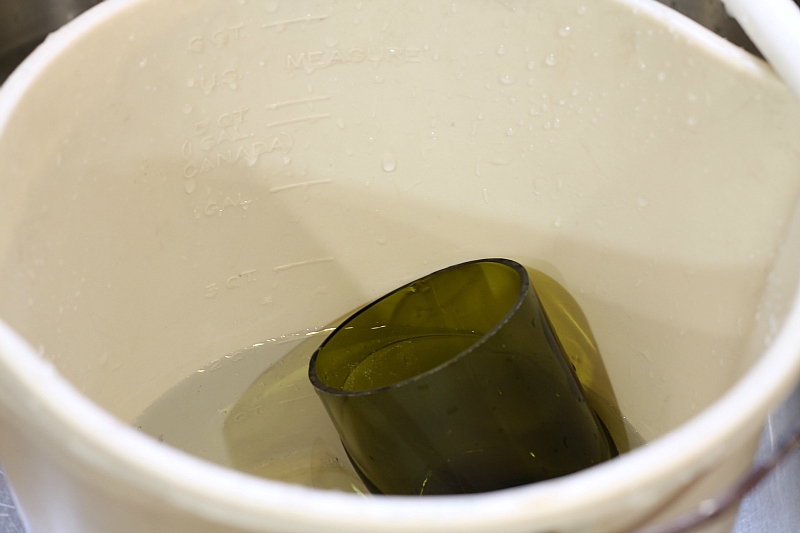 You may hear a crackle and then, boom, the bottom falls into the bucket.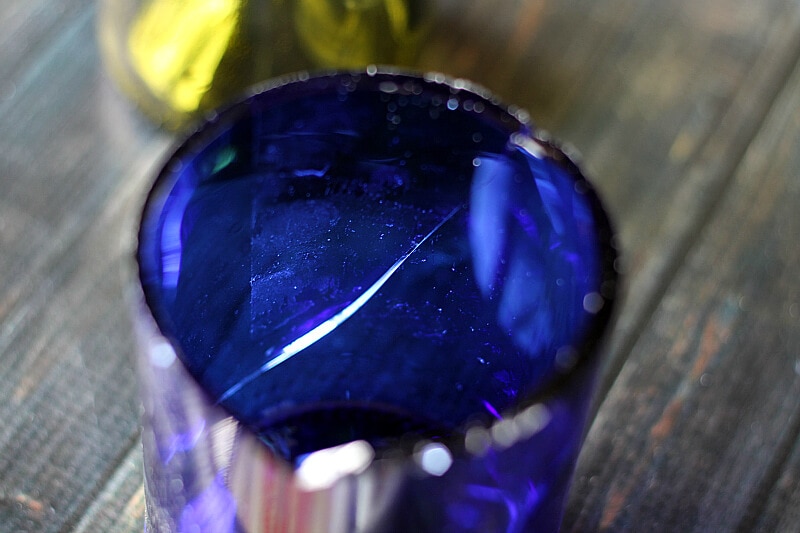 A couple of them did not break evenly and cracked through the glass. I can only guess that I did not to a good job of scoring.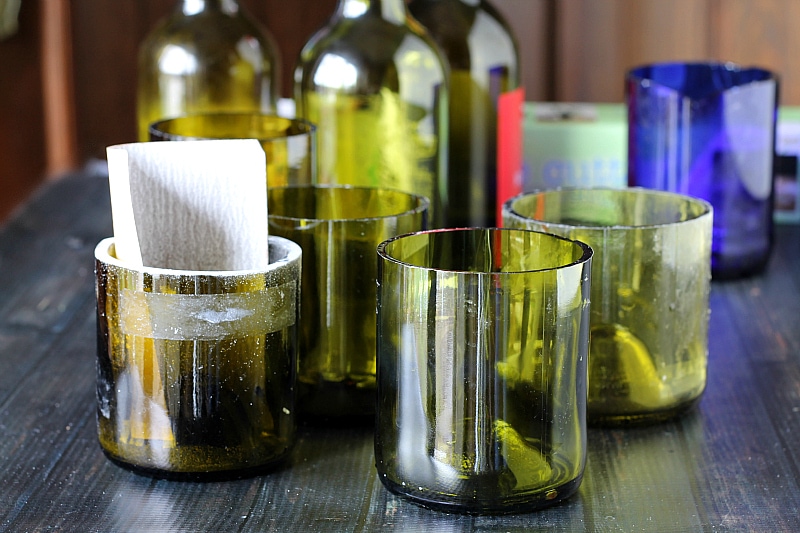 The bottle cutter came with some sanding paper so you can sand the edges.
I ended up with 5 of seven bottles that are usable. I'm even thinking of turning the bad ones into candles like my friend Tanya of Lovely Greens did.  Don't they look beautiful with the wooden wicks?
This just might be one of my favorite projects. I would definitely try this one again.